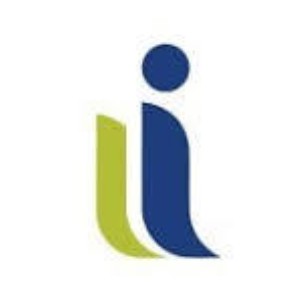 IntelliCorp offers background check services and tools that enable you to verify candidate information. Its suite of screening solutions includes drug testing, credit checks, medical database and criminal record searches, employment and education verifications, and Form I-9 and E-Verify tools. IntelliCorp is optimal for healthcare companies, nonprofit organizations, rental property firms, and businesses that want comprehensive background screening services.
IntelliCorp Pros and Cons
| Pros | Cons |
| --- | --- |
| User-friendly interface and easy-to-understand reports | Pricing isn't transparent |
| Fair Credit Reporting Act (FCRA)-compliant processes and forms | Occasional delays in releasing background check results |
| Medical screening services include National Practitioner's Databank (NPDB) searches | |
Who IntelliCorp Is Best For
Nonprofit organizations and businesses that need pre-employment candidate screenings: IntelliCorp has a wide range of pre-employment screening services that you can customize to fit your hiring requirements. These services include verifying Social Security numbers (SSN), validating employment and education details, and searching for potential criminal records across federal, state, and county databases.
Healthcare companies: Apart from pre-employment screenings, IntelliCorp offers medical background checks to verify healthcare candidates' professional licenses and work credentials. The vendor also conducts NPDB searches to check for malpractice payment histories and adverse licensure actions.
Landlords and rental property firms: You can request background checks, like personal reference verifications and eviction searches to help you gain insight into prospective tenants' credit information and property rental histories.
IntelliCorp Pricing
IntelliCorp's pricing details are based on the type of background check you'll need. A third-party site claims that fees for the Standard tier start at $27.95, but the actual cost of each plan is available only upon request.
The vendor offers three screening packages—namely pre-employment/volunteer, healthcare, and tenant—wherein each has three plans (Standard, Enhanced, and Premium). You can customize each tier by purchasing add-on services, such as drug testing, expanded criminal record checks, and adverse action notices. For reference, I have listed some of the screening services that are included in IntelliCorp's pre-employment/volunteer package.
| Plans | Standard | Enhanced | Premium |
| --- | --- | --- | --- |
| SSN and Address Histories | ✓ | ✓ | ✓ |
| Criminal Database and Nationwide Sex Offenders Records Search | ✓ | ✓ | ✓ |
| Federal Criminal Records Search | N/A | ✓ | ✓ |
| Employment Verification | N/A | 1 employer | Up to 2 employers |
| Education Verification | N/A | N/A | ✓ |
| Professional Reference Checks | N/A | N/A | ✓ |
IntelliCorp Alternatives 2020
| Background Check Companies | Best for |
| --- | --- |
| | (Best overall) Any business, thanks to the full range of affordable background checks offered |
| | Employers in states like California, Massachusetts, and New York with tough labor laws |
| | HR professionals wanting data to interface with top HR and payroll software like ADP and Paychex |
| | Professional companies that don't require drug testing; top-rated affordable alternative to GoodHire |
| | Global firms using enterprise software systems like Workday and PeopleSoft |
| | Finance and bookkeeping services wanting financial and credit history of their hires |
IntelliCorp Features
IntelliCorp is designed to help you efficiently verify applicant information, allowing you to make informed hiring decisions and recruit quality candidates. Let's look at some of its essential functionalities.
Background Check Services
You are provided access to a comprehensive selection of background checks and reports that are FCRA-compliant. Here are a few of its screening services.
Civil records checks: For this screening service, IntelliCorp will search through the records of both upper and lower county courts. If you require background checks that show bankruptcies and evictions, then you can request the vendor to look for records that have been filed at the county level across all 50 US states.
Criminal database searches: Aside from searching federal, county, and multi-state criminal databases, IntelliCorp can check for criminal records that are under the candidates' former last names.
Credit checks: This gives information on your candidates' credit and payment histories, including collections and credit limit details. IntelliCorp also offers business credit reports that contain the financial history of potential partner companies. Additionally, it provides scored credit reports that show the Fair Isaac Corporation (FICO) credit score of prospective tenants.
Driving records verifications: You get motor vehicle reports (MVRs) that show your candidates' driving records (such as citations, offenses, suspensions, and other administrative actions). Additionally, you may request IntelliCorp to conduct commercial driver's license (CDL) checks for specific states. This search enables you to validate whether candidates have the driver's license to operate large vehicles, carry 16 or more passengers, or transport goods.
Drug screening: IntelliCorp's drug screening services include urine testing that covers different drug panels (such as marijuana, cocaine, opiates, barbiturates, and amphetamines). The vendor also provides saliva drug testing and random workplace drug screening.
International searches: IntelliCorp offers international background checks and employment screening services that cover more than 200 countries and territories.
Medical background checks: Aside from verifying the validity of your candidates' medical licenses, IntelliCorp can check for medical fraud cases and Medicare/Medicaid sanctions. You can even request for an NPDB search—a background check that uncovers malpractice payment information, adverse licensure actions, and exclusions from healthcare programs.
Form I-9 and E-Verify
This solution allows you to check your candidates' eligibility to work in the US. It also lets you create, manage, and store digital Form I-9s for new hires.
Adverse Action Services
All of IntelliCorp's adverse action services and processes are designed to facilitate compliance with legal regulations. It enables you to meet FCRA requirements when sending adverse action letters to notify candidates of your intent not to hire them based on background check results.
'Candidate Direct' Portal
Your candidates gain access to a self-service web-based portal where they can submit their information, electronically sign background check authorizations and disclosure forms, scan driver's licenses, and more. The said portal is also mobile-optimized—allowing users to access it on tablets and smartphones.
Client Portal
IntelliCorp has a secure client website where you can order background searches, track screening requests, and access helpful resources (such as sample forms and compliance information) among others.
Integrations
IntelliCorp offers integration with several HR platforms and applicant tracking systems (ATS). Here are some of its integration options:
ADP
Greenhouse
iCIMS
Jobscience
PeopleSoft
SmartRecruiters
SilkRoad
SuccessFactors
TalentReef
Taleo
UltiPro Recruiting
VolunteerMatters
Workable
WorkDay
ADP
Greenhouse
iCIMS
Jobscience
PeopleSoft
SmartRecruiters
SilkRoad
SuccessFactors
TalentReef
Taleo
UltiPro Recruiting
VolunteerMatters
Workable
WorkDay
Summary of IntelliCorp Reviews
There are only a handful of up-to-date IntelliCorp reviews available online as of the date this article was written (Aug. 11, 2020). Those who left positive feedback appreciate its helpful support team, user-friendly interface, and easy to understand reports. Meanwhile, a few reviewers complained about having experienced delays in receiving screening results.
IntelliCorp Frequently Asked Questions (FAQs)
Will IntelliCorp require me to sign a contract?
The company will ask you to sign one only if your candidate screening requirements include credit checks and motor vehicle reports.
What is IntelliCorp's turnaround time in releasing background check reports?
IntelliCorp's standard turnaround time is three to five business days. However, the timelines can vary depending on the type of screening service requested, the responsiveness of the source of information, and other factors (such as county court and weather-related delays).
Can IntelliCorp handle batch processing?
Yes, IntelliCorp can handle batch processing and multiple searches. However, you have to contact the vendor or send an email at batch@intellicorp.net to request its set up.
Our Top Background Check Company Picks
If you aren't sure if IntelliCorp is right for you, then this article on the best background check companies is a review of our top choices. Our team looked at a variety of solutions and narrowed our recommendations down based on price, user feedback, customer support, and features such as employment screening, compliance tools, and software integrations.