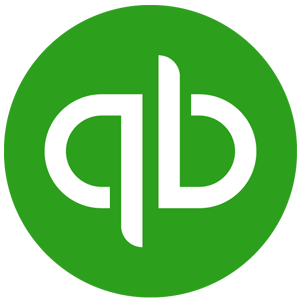 Intuit QuickBooks Payroll is a full-service payroll software designed for small businesses that need general ledger (GL) interfacing. Its services include payroll checks or direct deposits, payroll tax payments, and all tax form filings. Its base fee ranges from $45 to $125/month. It is best for small businesses who want to offer benefits to their teams as well as for accountants who use QuickBooks Online.
Intuit QuickBooks Payroll Pros and Cons
| Pros | Cons |
| --- | --- |
| Uncomplicated user interface (UI) | Inconsistent customer service |
| Offers a 30-day free trial | Limited mobile app capabilities |
| Seamlessly integrates with QuickBooks Online | Some difficulties with importing data |
Who Intuit QuickBooks Payroll is Best For
Small business owners who want to offer benefits to their employees: Along with its full-service payroll functions, all of the Intuit QuickBooks Payroll plans give you access to health benefits through its partnership with SimplyInsured.
Businesses that are using or considering QuickBooks Online as their accounting software: Intuit QuickBooks Payroll seamlessly integrates with QuickBooks Online and can be purchased together.
Visit Intuit QuickBooks Payroll
Intuit QuickBooks Payroll Pricing
Intuit QuickBooks Payroll pricing comes in three tiers: Core ($45/month base fee + $4/user/month), Premium ($75/month base fee + $8/user/month), and Elite ($125/month base fee + $10/user/month). The main difference between the plans is access to premium features such as same-day direct deposits, HR support center, and elite onboarding.
Plans

Base Pricing
($/Month)

Price per Employee

($/Employee/Month)

Core

$45

$4

Premium

$75

$8

Elite

$125

$10
You may also add a subscription to QuickBooks Accounting with prices ranging from $25 to $79 per month.
Intuit QuickBooks Payroll usually offers a discount for the first few months. Visit its website to check ongoing promotions.
Core Plan
The Core plan is a fully-featured payroll service that includes automated tax filings and forms. It automatically deposits salaries for your employees and offers next-day depositing for payrolls submitted up to 5 p.m. Pacific time the day before payday. It also enables you to provide health benefits for your employees.
Premium Plan
The Premium Plan includes all the features of the Core plan but with the added benefit of same-day direct deposits on salaries and benefits. It also grants custom user access and permission levels that allow you to delegate tasks. An HR support center is also provided, along with expert setup and premium time tracking.
Elite Plan
The Elite Plan offers all the benefits of the Premium Plan as well as onboarding and payroll setup services. It includes more advanced time tracking services, tax penalty protection, and elite product support. It also gives you access to 1:1 consultation with certified HR advisers.
Intuit QuickBooks Payroll Features
Intuit QuickBooks Payroll is equipped with payroll services that fit any business size. It comes with a full suite of payroll, HR, and employee services that pay employees, monitor employee progress, and provide health and other benefits to employees. It also handles tax payments and filings. Here are some of the most important features it offers.
Expenses Tracking
Intuit QuickBooks Payroll connects your account to existing bank accounts, credit cards, or PayPal or Square accounts to import and categorize expenses. It also has an integrated receipt capture feature that snaps photos of receipts and matches them with existing business expenses.
Time Tracking
Intuit QuickBooks Payroll delivers real-time data on employee performance and allows you to review, edit, and approve time tracked within the QuickBooks ecosystem, plus it has a paid time off (PTO) management tool, for faster payroll generation.
Employee Scheduling
This feature allows you to create, update, and edit employee schedules and automatically notify employees of any schedule changes. With Intuit QuickBooks Payroll, you can also coordinate with teams from anywhere to streamline workforce management.
Visit Intuit QuickBooks Payroll
Which Payroll Software Provider is Right for You?
Most Helpful Intuit QuickBooks Payroll Reviews
The available Intuit QuickBooks Payroll reviews found online are generally positive, with many users commending its easy-to-use platform. On the other hand, there is a mix of happy and unsatisfied users in terms of their customer service experience. They mentioned that you may receive conflicting information if you speak to multiple service representatives.
Intuitive interface
"They have a good and very easy to use program. I like how you can email employees notifications of when their payroll statement is ready for viewing with a single click of a bottom. I also like the ease of making Federal Tax payments electronically through their program.⁠"

—Christine Toro
Inconsistent customer service
"I can't say it enough—its customer services greatly lack knowledge on their software. This experience is over years of using Intuit QuickBooks Payroll and having to communicate with different customer service agents. They are yet to improve in this area."

—Christine Toro
Intuit QuickBooks Payroll Frequently Asked Questions (FAQs)
How does Intuit QuickBooks Payroll secure its customers' data?
Intuit QuickBooks Payroll implements physical, electronic, and managerial procedures to help safeguard and secure the information it collects online. The company also does not sell its customer lists.
Can I delete payroll entries?
If you accidentally uploaded incorrect payrolls, you have the option to delete individual paychecks. Once paychecks are deleted, they will no longer show on the user's paycheck list and payroll reports.
How does Intuit QuickBooks Payroll help with payroll taxes?
Intuit QuickBooks Payroll calculates federal and state payroll taxes and keeps track of when tax payments are due. It also automatically completes the latest federal and state tax forms. It can also file and pay payroll taxes electronically with e-file and pay tools.
Our Top Payroll Software Provider Picks
If you are not sure if Intuit QuickBooks Payroll is right for you, this article on the Best Payroll Services and Companies is a review of our top eight choices. Our team looked at a variety of solutions and narrowed down our recommendations based on price, ease of use, scalability, and features.