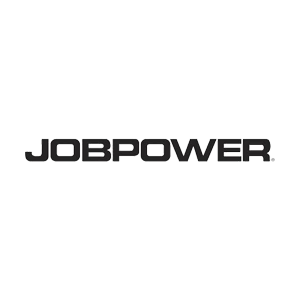 JOBPOWER is a document management and construction accounting software designed for general contractors, subcontractors, and home builders. It helps users stay on top of job costs, payables, receivables, union reports, budgets, subcontracts, change orders, and others. It also provides AIA billing, job management, and payroll services. Its reported pricing starts at $3,000, and it works best for small contractors looking for an affordable accounting solution.
JOBPOWER Pros and Cons
| Pros | Cons |
| --- | --- |
| More affordable compared to competitors | Estimating and scheduling are not included in the basic software |
| Provides detailed reporting of costs | Reports are difficult to edit and customize |
| Platform is easy to use | |
Who JOBPOWER Is Best For
Small contractors looking for an affordable accounting solution: JOBPOWER provides basic accounting services, uncluttered by more complicated enterprise resource planning (ERP) features offered by its competitors. While this may be an issue for bigger contractors, smaller firms can take advantage of JOBPOWER's affordable accounting solution to automate their accounts and budgets.
JOBPOWER Pricing
JOBPOWER's pricing details are not published on its website, but it mentioned that it can be purchased as software or accessed anywhere using its cloud option. A third-party website reports that it costs $3,000 to install the software on a computer; its cloud version, on the other hand, costs $200 per month. Those interested may contact JOBPOWER for a custom quote based on their business requirements.
JOBPOWER Alternatives 2020
| Construction Accounting Software | Best For |
| --- | --- |
| | Best overall for growing construction companies that need an integrated ERP software to manage their business |
| | Best for contractors with 1 to 4 crews that want to track the profitability of each job |
| | Best for service contractors with 1 or 2 crews looking for the least expensive cloud-based software that can still track job cost |
| | Best for construction companies that want to add ERP features to their existing QuickBooks or Xero bookkeeping |
| | Best for midsize HVAC repair, electrical, plumbing, and other service contractors looking for ERP software |
JOBPOWER Features
JOBPOWER offers accounting solutions for all aspects of construction. It works for industrial, commercial, residential, and specialty contractors, and it can help in providing accurate cost estimates for clients. The software can help contractors bill their clients through any of the following means:
Integrated job cost
AIA billing
Time billing
Material billing
Unitary billing
Work in progress
Purchase orders
Change orders
Below are also some of JOBPOWER's most notable features like general ledger, payroll, and reports.
General Ledger
JOBPOWER can also be used to track accounts payables, accounts receivables, and payroll costs. These are inputted automatically into the user's general ledger to minimize errors. Miscellaneous journal entries may also be added to the general ledger. This feature gives users a complete accounting editing trail, which can be accessed at any time.
Payroll
JOBPOWER's payroll service is designed particularly to handle the peculiarities of construction. It tracks and calculates labor costs automatically and inputs them in the general ledger. 941 reporting, ACA reporting, and W-2 forms are also included, which helps users keep track of their filing requirements.
Reports
JOBPOWER provides job reports which can be used not just to track costs but to satisfy other aspects of construction. They can be utilized to report to clients, unions, bonding agencies, and the government. The reports provided are always up-to-date and can be exported to PDF and sent to other parties. Some of the reports that can be generated through JOBPOWER include:
Job management reports
Accounts payable or vendor reports
Accounts receivable or billing reports
Financial reports
Payroll reports
Inventory reports
If you're unsure if this is the best software for your construction business, answer a few easy questions and we'll give you a personalized suggestion.

Summary of JOBPOWER Reviews
JOBPOWER reviews online are mostly positive. Many users like its user-friendly interface and its comprehensive reporting features. Its helpful customer support is also often cited. Some users, however, reported difficulties in editing reports, especially when a month has already been closed out.
Easy to use and comprehensive
One reviewer on SoftwareAdvice commented that JOBPOWER is easy to use and does not require extensive accounting background from users. She also liked that users can easily find the information they need from the platform. Particularly, she cited its comprehensive reporting ability, which produces reports for everything that users may need it for.
Does not integrate with a construction management system
Another reviewer on SoftwareAdvice complained about JOBPOWER's lack of ability to be used with a construction project management program.
JOBPOWER Frequently Asked Questions (FAQs)
What are the minimum system requirements for running JOBPOWER on my computer?
For a small server or workstation, JOBPOWER requires a computer that runs on Windows 8.1 Home. It must also have the following hardware: Intel i3 processor with at least 4GB RAM and hard disk space of at least 3GB. It must also have a CD-RW/DVR-RW for installation or backups, and/or a USB flash drive with at least 8GB of space. Users also need a monitor with a resolution of 1920×1080 or higher, a page printer, and a scanner for using DocumentVision.
How does JOBPOWER Cloud work?
JOBPOWER Cloud allows users to access the platform wherever they are, whether in the office or field or at home. The software is installed on a remote hosted server, and each user is assigned a cloud login. This allows users to access the system using their computers, laptops, and even mobile devices as long as they have internet connectivity.
What is DocumentVision?
DocumentVision is a document management software that allows users to import, scan, and organize all documents and electronic files. It is designed to complement JOBPOWER.
Our Top Construction Accounting Software Providers
If you aren't sure that JOBPOWER is right for you, then this article on the best construction accounting software is a review of our top choices. In this guide, we've selected a range of software to fit your needs, from simple accounting software for contractors with one crew to ERP software for midsized construction companies.