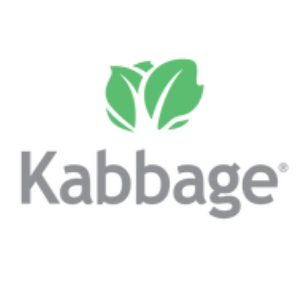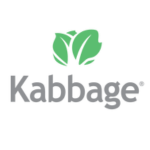 Kabbage is a direct lender founded in 2008 that has originated over $6 billion in funding. It offers a revolving line of credit up to $250,000 to business owners with a minimum personal credit score of 550. While its low minimum requirements and monthly payments are a major draw, the overall cost of funding from Kabbage can be high. We'll go into more detail in this Kabbage review.
Kabbage Pros & Cons
| Pros | Cons | | | |
| --- | --- | --- | --- | --- |
| Low minimum requirements | High starting APR | | | |
| Monthly payments | Only offers lines of credit | | | |
| Full prepayment benefit | Does not offer same-day funding | | | |
Who Kabbage Is Best For
A Kabbage business line of credit is best for:
Small business owners with recurring expenses: Meeting payroll, utilities, and other obligations every month can be difficult if business slows down. Having access to a business line of credit can help address these pain points.
Borrowers needing monthly payments: Most traditional lenders and business credit cards offer monthly payments. Alternative lenders usually only offer weekly payments, so business owners needing a quick solution with monthly payments can apply with Kabbage.
Funding for emergencies: Kabbage does not offer same-day funding, but receiving access to capital the next business day is sufficient for most business owners needing to cover a sudden emergency like equipment repair or an unexpected working capital shortage.
Kabbage Interest Rates & Terms
| | Kabbage Line of Credit | | | |
| --- | --- | --- | --- | --- |
| Loan Amount | $2,000 to $250,000 | | | |
| APR Range | 24% to 90% | | | |
| Repayment Term | 6, 12, or 18 months | | | |
| Repayment Schedule | Monthly | | | |
| Funding Speed | One business day | | | |
The line of credit that Kabbage offers small business owners has comparable funding amounts to other unsecured business lines of credit. While its APR is slightly higher, it offers small business owners a full prepayment discount for repaying a draw early. Unlike its top competitor BlueVine, Kabbage also offers longer repayment terms up to 18 months.
Do You Qualify for Kabbage Financing?
| | Kabbage Line of Credit | | | |
| --- | --- | --- | --- | --- |
| Personal Credit Score | At least 550 | | | |
| Time in Business | At least one year | | | |
| Annual Revenue | At least $50,000 | | | |
While Kabbage has a low minimum personal credit score requirement, it requires a business to be operational for at least one year. This makes it a less accessible option for startups and business owners with poor personal credit. However, due to its small funding amounts, Kabbage is great for businesses with low annual revenue that are looking for a lender to help them grow.
Kabbage Application Process
Applicants can complete the application process online in about 10 minutes and receive an approval decision the same day. Kabbage requires some personal and business information in addition to three months of bank statements. Borrowers have the option of connecting their business bank account, accounting software, or uploading the statements directly.
Kabbage Alternatives
| Company | Best For |
| --- | --- |
| | Lower rates and faster funding than Kabbage on a line of credit |
| | Lower minimum qualifications than Kabbage on a line of credit |
| | Online line of credit from a traditional lender |
| | Free marketplace for business financing options |
What Business Owners Should Know About Kabbage
Interest rates decline after a few months: Kabbage offers small business owners a starting rate that typically lasts for the first few months of the draw. After about half the term, the interest on the draw declines to 1.5%, reducing the size of each payment and giving business owners more cash to work with.
Mobile application is available: Business owners can contact a representative, manage their account, and make payments on a mobile app. Kabbage is also the only online lender that gives business owners the ability to apply via its mobile app, making it convenient for business owners who travel frequently.
Most Helpful Kabbage Reviews
Most Kabbage reviews on our site and around the web are positive. Business owners are pleased with the level of transparency and assistance they received from Kabbage representatives. The primary concerns business owners expressed were around costs and repayment terms.
Kabbage Took the Time to Understand Our Business
"My contact at Kabbage, Nelson, wanted to understand my business and as a result, was able to represent options to fit my needs. Nelson was friendly, professional, and knowledgeable. The process was fast and efficient. Kabbage is a great resource for small businesses that need additional, non-traditional funding to invest for the future or support ongoing operations during slow periods. I will continue to work with Kabbage going forward."

— Mark Ranalletti
Repayment Terms Are Too Short
"The repayment is fast; you must pay back one-third of your loan the first month."

— Paul Williams
Editor's note: Since the time of this review, Kabbage changed its repayment terms to include both 12- and 18-month terms. It also now requires small business owners to pay the loan in even portions without large upfront payments.
Kabbage Frequently Asked Questions (FAQs)
Every funding situation is unique and small business owners should seek out answers before selecting a lender. We've gathered some of the most frequently asked questions about Kabbage below and answered them.
Is Kabbage legitimate?
Kabbage is a legitimate alternative lender and has originated over $6 billion in funding for small business owners since it was founded in 2008. Small business owners all over the country rely on Kabbage to pay for payroll, inventory, utilities, and other working capital expenses.
What is the monthly fee of a Kabbage loan?
The monthly fee for a Kabbage loan ranges from 10% to 1.5% of the loan amount. All loans receive a starting rate for the first few months, which then declines to 1.5% at the end of the loan. Repaying the loan early is also beneficial because Kabbage charges interest monthly.
Does Kabbage report to credit bureaus?
Kabbage, like other small business lenders, reports information to credit bureaus. It does this because the blanket UCC filing must be visible to other lenders. Business owners should not expect damage to their credit report unless they have unusually high utilization or are late when making payments.
Bottom Line
Kabbage is a great direct lender that offers a small business line of credit to business owners in as little as one day. Its low minimum requirements, quick funding speeds, and a simple application process is balanced by its higher rates. Business owners can apply online and qualify to borrow up to $250,000 to fund recurring expenses for their business.