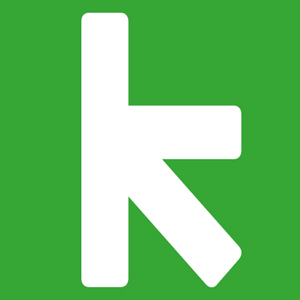 Keap, formerly Infusionsoft, is an advanced customer relationship management (CRM) solution that automates sales, marketing, and business processes. Its features include customized workflows, landing page builder, invoices and payments, sales pipeline management, email marketing campaign management, and online selling. Its pricing ranges from $79 to $199, and it is best for ecommerce business owners.
Keap Pros & Cons
| Pros | Cons |
| --- | --- |
| Lets users create powerful automated email campaigns | More expensive than most CRM tools in the market |
| Offers great lead management and tracking tools | Steep learning curve for new users |
| Provides in-app messaging tools | |
Who Keap Is Best For
Ecommerce business owners: Keap provides quite a handful of features for running an ecommerce business, such as a landing page builder, product catalog, sales pipeline, and finance-related functions that include invoicing and payment processing.
Businesses that run a lot of email marketing campaigns: Keap offers an email split testing feature that allows users to run two types of email formats and see which one generates more clicks and interest among their subscribers.
Keap Pricing
Keap's pricing has three subscription plans: Keap Grow (starts at $79/month), Keap Pro (starts at $149/month), and Infusionsoft (start at $199 per month). The main difference between the plans is access to premium features, such as lead scoring, sales pipelines, split testing, advanced reporting, and pipeline automation.
Plans

Monthly Pricing
($/Month)

Expert Coaching
(One-time Payment)

Keap Grow

Starts at $79

$99

Keap Pro

Starts at $149

$499

Infusionsoft

Starts at $199

$999
All three plans have an initial one-user allocation and an additional $30 applies for every user added.
Keap's three subscription plans are designed to cater to various kinds of users—giving them the option to choose which one best fits the requirements of their business. They can also opt to subscribe to a 14-day free trial to evaluate the performance of the software before paying for a subscription.
Keap Grow
The Keap Grow plan provides you with the essential CRM tools, email marketing functionality, business phone line and text messaging, appointment setting, and invoicing and payment processing tools. It also includes simple automation functions and task reminders.
For a subscription that starts at $79 comprising mostly of basic functionalities, I find the price quite expensive.
Keap Pro
The Keap Pro plan builds on the features of the Keap Grow plan and offers a lot of additional advanced features, such as a landing page builder, sales pipeline management, split testing, campaign builder automation, pipeline automation, and performance reports.
With the additional features included, I find that this mid-priced plan might be a better option for most users, especially ecommerce business owners. While it is almost double the price, it does include a lot of great additions for a more robust CRM.
Infusionsoft
The Infusionsoft plan is Keap's premium offering; it provides advanced functionalities such as lead scoring, customizable dashboard, company records, and custom user roles.
Due to its high pricing, I consider it ideal for bigger teams that need advanced marketing and sales automation tools as well as sales reporting capability.
Keap Alternatives 2020
CRM

Best For

B2B businesses that need a customizable, robust, and competitively priced CRM with built-in phone

Small businesses that want a CRM with enterprise-class sales and support features

Businesses that want a free, no-frills CRM with basic features and unlimited users

Teams that want a user-friendly and visual pipeline to manage sales

Organizations seeking free lead and management software with integrated reporting

Businesses looking for a

robust CRM

with a top-notch mobile app
Keap Features
Keap provides you with an extensive set of CRM tools to help you manage your customer relationships better and continuously grow your business. Below are some of its key features:
Customer Communications
This feature allows you to stay up-to-date with your customers through in-app calling and messaging. Instead of sending manual SMS or text messages through a mobile phone, you can automate sending of messages from within the platform and be able to respond to customer queries immediately. You can also make calls from the app.
Appointment Scheduling
This feature allows you to set up your calendar and share it with your customers so they can pick available times for appointments or meetings. Once a time is booked, a confirmation email is sent and your business calendar is updated automatically. The calendar also syncs to notes and other essential information that you may need in a meeting with your customer.
Sales Pipelines
This feature provides an interactive way for you to track and manage your leads and clients throughout your sales process in a single view. The customizable dashboard organizes your leads and tracks them, along with existing clients, throughout your sales process. Additionally, you can trigger email sequences automatically when you move a lead from one sales stage to the next, so all needed parties are notified if any action is needed from their end.
Marketing Automation
This feature allows you to set up an automatic process for sending texts and emails to new leads with prewritten emails that you can customize to guide your lead to the next step. The tool also allows you to create a repeatable sales process with automatic emails that are sent when you move a lead from one stage to the next.
Most Helpful Keap Reviews
The Keap reviews I gathered online are mostly positive. I noticed that many users commended the platform for its efficient automation and lead management features. On the other hand, concerns raised by users include the initial learning curve and expensive pricing options.
Most helpful positive review: Great in managing & tracking leads & potential customers
"Infusionsoft (now Keap) is a very good working tool—it has been a great solution for us to track and manage all new potential customers who come to our business. It has allowed us to keep in touch with our customers and send them promotions via email. With Infusionsoft, we have been able to develop fully automated systems to nurture communications with potential new customers that works 24 hours a day, seven days a week."

— Douglas Hernandez
Most helpful negative review: New users can expect an initial learning curve
"I don't like the fact that there is a big learning curve to understand how this platform works. I had to get on a training call five times to set up a simple email campaign."

— Mithil Patel
Keap Frequently Asked Questions (FAQs)
Can I import contacts into the platform?
Yes. You can import existing contacts into the platform by uploading a comma-separated values (CSV) file containing their information. The CSV files to be uploaded must follow the format provided by Keap.
Can I automate lead scoring in Keap?
Yes. You can set up automatic lead scoring based on your prospect's engagement level. You can also assign points to contacts based on tags applied, web forms submitted, links clicked, and emails opened.
Is the free trial limited in any way?
No. When using the free trial, you will have access to every feature.
Our Top CRM Provider Picks
If you are not sure if Keap is right for you, this article on the 10 Best CRMs for Small Business is a review of our top choices. Our team looked at a variety of solutions and narrowed down our recommendations based on price, features, and ease of use.