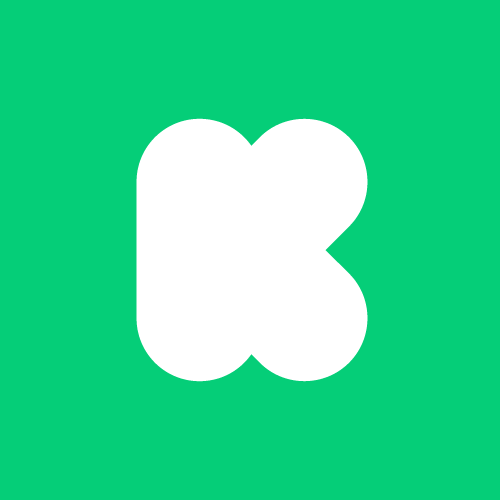 Kickstarter is a crowdfunding platform that allows creators of a variety of projects to obtain funding support from backers. It has been in business since 2009 and has received $4.7 billion in pledges from 17 million backers. It has seen over 176,000 projects funded and continues to help aspirants in the creative industry.
Kickstarter Pros and Cons
| Pros | Cons |
| --- | --- |
| Offers large amount of exposure | Has many projects competing for backing |
| Accommodates very early stage companies | Features mostly consumer-facing projects |
| Charges competitive fees | |
Who Kickstarter Is Best For
Artists and creatives needing funds: Kickstarter is dedicated to creative projects and not charity or personal uses. Some of the specific creators it caters to include musicians, filmmakers, designers, writers, robot-builders, poets, and developers.
Businesses producing consumer products: The platform is also best for businesses that are focused on producing consumer-facing products—like games, art, technology, music, and food—that can be easily shipped to campaign backers.
Kickstarter Fees
| | |
| --- | --- |
| Kickstarter Fee | 5% |
| Payment Processing Fee | 3% + $0.20 per pledge |
| Payment Processing Fee for Pledges Under $10 | 5% + $0.05 per pledge |
| Funding Speed | 14 days + three to five days for fund transfer |
Kickstarter fees are more competitive compared to similar service providers. It charges 5% of the total funds raised but does not impose any fee on project creators if their funding campaigns do not reach their goals. In the same sense, it also does not provide funding if such targets are not hit.
Project fundings for successful campaigns are usually provided after 14 days and may take another three to five days for the funds to be transfered. The reason for this is that Amazon Payments—which processes all of Kickstarter's transactions—has a mandatory funds hold period of 14 days. It is also during this time that backers are able to fix any payment problems.
Do You Qualify for Kickstarter Crowdfunding?
Anyone is qualified to create a funding campaign on Kickstarter if he is 18 years of age or older. Individuals under the age of 18 can still launch projects, provided that they are in collaboration with an adult or a guardian who meets the other requirements.
Creators also need to produce a project in their names or on behalf of a registered legal entity with which they are affiliated. Additionally, aspirants should be permanent residents of an eligible country, and must have an address, bank account, government-issued ID, and a major credit or debit card.
Kickstarter Application Process
Kickstarter has set a few guidelines to consider upon application, and they are as follows:
Projects must create something to share with others
Projects must be honestly and clearly presented
Projects can't fundraise for charity
Projects can't offer equity
Projects can't involve prohibited items
Projects must fit within one of the site's 13 creative categories
If these rules are met, then those interested may start by filling in a short application form on Kickstarter's website. Afterwhich, they will be asked to sign up for an account. Once created, they can begin creating campaigns by putting the basic details of projects. These include the project name, description, story, collaborators, backer rewards, and shipping costs.
Creators will then be asked to set up payment accounts, which could take one to three business days to confirm. Once completed, they can submit their projects for review—and this will take another one to three business days. After the review, a project URL is generated, and creators can activate it to launch their campaigns.
Kickstarter Alternatives
Best For

Businesses that need to borrow against their invoices or need a low-rate line of credit quickly

Businesses with good credit that need fast financing and low rates

Newer businesses with less-than-perfect credit that need fast funding

Loan Amount

Up to $5 million for invoice factoring;
up to $250,000 for line of credit






Up to $500,000

Up to $100,000

Terms

Six or 12 months for line of credit

Three to 36 months

12 or 24 weeks

Funding Time

One day

One day

One day

Credit Score

530+ for invoice factoring

600+

No minimum credit score requirement
What Business Owners Should Know About Kickstarter
Kickstarter is open to backers from anywhere in the world: Backers from any corner of the world are welcome to pledge to a project. However, project creation as of the moment is available only to those in the following countries: the US, U.K., Canada, Australia, New Zealand, Netherlands, Denmark, Ireland, Norway, Sweden, Spain, France, Germany, Austria, Italy, Belgium, Luxembourg, Switzerland, and Mexico.
Kickstarter claims no ownership over the projects and doesn't guarantee project success: Project creators have complete control over their work. There is no guarantee that creators will deliver on their projects, use the money to implement their projects, or that the completed projects will meet backers' expectations. There is also a possibility of project failure even after a successful fundraising campaign.
All-or-nothing funding: Projects need to reach funding goals, otherwise, they won't be provided with anything at all. The rationale behind this model is that: 1) it is less risky on the part of the backers since no one will be charged for a pledge toward a project unless it reaches its funding goal; and 2) it is more motivating on the side of the project creator because they have the budget they need to fully realize their projects.
It has a dedicated Trust & Safety team to protect its community: Although Kickstarter runs on a backer-creator relationship, it has made sure that its community is protected by setting a team dedicated to monitoring its platform activities. This team is responsible for screening community reports, suspending or restricting account privileges, tracking creator fulfillment records, and more.
Most Helpful Kickstarter Reviews
Recent online Kickstarter reviews are generally negative, citing the high traffic jam of sellers and products as a drawback. There are some users, however, who like the platform for its ease of use and competitive fees. Others see it as a great place to run a campaign as it provides a large amount of exposure to their projects.
Easy to create and support projects
As of this article's writing (Jan. 16, 2020), there aren't many up-to-date positive Kickstarter reviews online. However, users who left reviews like how easy it is to create a project and that the process of pledging for a project is straightforward.
Good for project creators but not for backers
One user who left a negative review of Kickstarter on Trustpilot said that he has been backing projects on the platform for a while, but his experience with it is becoming worse and concerning. He added that its customer support team is not helping much in improving the situation. He also wished that it implemented a backer insurance policy to at least protect them.
Kickstarter Frequently Asked Questions (FAQs)
Does Kickstarter issue refunds?
No, it doesn't. Transactions on the Kickstarter platform are between backers and creators directly. To request for a refund for a pledge, backers may contact the project creator or cancel their pledge if the project is still live.
Is there a maximum project duration?
Yes, there is. Projects on Kickstarter can last anywhere from one to a maximum of 60 days. The reason behind this is that according to its research, projects that go beyond 60 days are rarely successful.
What's in it for backers?
Backers get an insiders look at the creative process and help a project come to life. They can also receive rewards offered by the project creator. These vary from project to project but often include a copy of what is being produced (CD, DVD, book, etc.) or an experience unique to the project. Backers can also opt to pledge for a project without selecting a reward.
Bottom Line
Kickstarter is a great place for startups and businesses in the creative community that are trying to get funding to actualize their projects. It offers easy and simple project campaigns, and its 5% fee is relatively better compared to its competitors. It may not be the best place for backers seeking to get good return on investment, but it's perfect for those who are supportive of artistic undertakings.