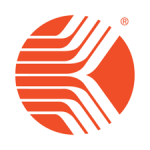 Kronos Workforce Payroll is a payroll software and an integral part of the Kronos Workforce Central Suite. It helps companies to accurately and efficiently administer any form of compensation, such as wages and bonuses, while minimizing payroll costs and compliance risks. It costs $1.55/employee/month and is best for enterprise businesses.
Kronos Workforce Payroll Pros & Cons
| Pros | Cons |
| --- | --- |
| Suitable for any kind of business industry | Steep learning curve and the interface is not user-friendly |
| Fully customizable platform | Unreliable reporting |
| Good customer support | Occasional glitches |
Who Kronos Workforce Payroll Is Best For
Enterprises that operate in large-scale payroll systems: As part of the Kronos Workforce Central Suite, Kronos Workforce Payroll works together with various modules and systems, which can be very beneficial in managing payroll at the enterprise level.
Visit Kronos Workforce Payroll
Kronos Workforce Payroll Pricing
Kronos Workforce Payroll pricing is $1.55 per employee, per month in addition to several miscellaneous charges when they are incurred, such as W-2/1099 filings ($1.10/record), ACH returns or notice of change ($11–$82.50/occurrence), off-cycle payrolls ($55/cycle), NSF fee ($200/transaction), payroll rollback ($275/request), and more.
Miscellaneous Charges

Pricing

W-2/1099 Filings

$1.10 each record

ACH Returns / Notice of Change

$11 to $82.50 per occurrence

Off-cycle Payrolls

$55.00 per cycle

NSF Fee

$200 per transaction

Payroll Rollback

$275.00 per request
Miscellaneous Fees
Off-cycle Payrolls
Off-cycle payroll runs are done to fix errors from the current payroll that cannot wait for the next scheduled payroll processing. Its fee of $55 per cycle would not apply if clients opt to issue manual checks rather than run an off-cycle payroll.
W-2 & 1099 Filings
The fee of $1.10 per record is inclusive of creating and submitting electronic files for W-2 and 1099 forms at the state and federal level. This fee applies to all records filed with the Social Security Administration (SSA) each calendar year. Printing the forms is free of charge.
Payroll Rollback After Finalizing Payroll
A client may request to rollback a finalized payroll before initiating funding, with a fee of $275 per request.
Visit the company's website for the complete list of miscellaneous items and schedules along with their corresponding fees.
Kronos Workforce Payroll Alternatives
| Payroll Provider | Best For |
| --- | --- |
| | Companies with fewer than 100 employees that want a cloud-based payroll software at a significantly low cost |
| | Small organizations/businesses in niche industries (churches, households/nannies, agriculture) that have unique payroll needs |
| | Companies using QuickBooks for accounting that are legally required to offer health insurance to their employees |
| | Startup businesses that need many customization options and want to scale with a long-standing industry leader |
| | Small businesses that seek professional payroll services and dedicated customer service for their changing payroll needs |
Kronos Workforce Payroll Features
Kronos Workforce Payroll is designed to support all types of businesses with their payroll needs. It offers features and functionalities to streamline the payroll process, eliminate errors, calculate and pay taxes, and ensure compliance, all in one single platform.
Automated Payroll Management
Kronos Workforce Payroll is part of the Kronos Workforce Central Suite, which means that it works together with Kronos Workforce HR and Kronos Workforce Timekeeper. This provides users with a complete automated payroll solution—from collecting employee time sheets and applying pay policies to calculating payroll and printing paychecks.
Compliance
Kronos Workforce Payroll enables administrators to easily create standard reporting forms, including 1099-R, 1099-MISC, 1096, 940, 945, and more. Quarterly legislative updates ensure that each payroll process is completed accurately. Additionally, it correctly allocates employee taxes and deductions, as well as employer contributions and liabilities for accurate general ledger costing.
Employee Self-service
Kronos Workforce Payroll delivers employee self-service capabilities to further facilitate efficiency and productivity. Managers and employees can access real-time information and personalized data anytime and anywhere via computer or mobile.
Reporting & Analytics
The software has reporting and analytics features that provide managers and executives with visibility into standardized and accurate data. It also features alerts, dashboards, and comprehensive analysis of day-to-day activities.
Visit Kronos Workforce Payroll
Most Helpful Kronos Workforce Payroll Reviews
Users who gave Kronos Workforce Payroll reviews on our website and around the web shared that the software has enabled them to create custom processes per different divisions that work very well for them. However, others complained that some of the reports do not coincide with the data that is pulled from the system.
Highly customizable platform
"What I like most is that it allows customizations. The approval by all the departments is very high due to the flexibility it offers to approve from any place and time that is needed."

— Chris Devers
Scheduled reporting needs improvement
"The scheduled reporting isn't that reliable. I often had to re-poll data manually because the scheduled data wasn't populating. The automatic schedule writing is also too literal and doesn't often take into account minimum staffing levels; just because sales are low for 15 minutes doesn't mean we can drop down to a single employee."

— Brittany Martin
Kronos Workforce Payroll Frequently Asked Questions (FAQs)
What is Kronos Workforce Central Suite?
Kronos Workforce Central Suite is a complete solution that enables businesses to manage their entire workforce—from the front line to the C-suite. Its products include Workforce Payroll, Workforce Timekeeper, Workforce Scheduler, Workforce Absence Manager, Workforce HR, Workforce Analytics, Workforce Activities, Workforce Mobile, and Workforce Tablet.
Does Kronos Workforce Payroll offer a free trial?
There was no mention of a free trial on its website. However, those interested may schedule a consultation to know more about the product.
How can Kronos Workforce Payroll help businesses?
Kronos Workforce Payroll helps businesses manage all of the complex information needed to efficiently run and accurately administer payroll. It also minimizes compliance risks by consistently enforcing policies. Moreover, the software reduces administrative tasks, enabling businesses to improve overall productivity.
Our Top Payroll Software Picks
If you aren't sure if Kronos Workforce Payroll is right for you, this article on the Best Payroll Software is a review of our top seven choices. Our team looked at a variety of solutions and narrowed down our recommendations based on price, features, and ease of use.