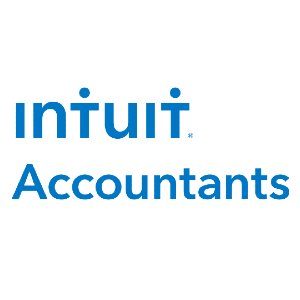 Lacerte is Intuit's top-of-the-line professional tax preparation software designed to help you prepare even the most complex individual and business tax returns. In addition to all the features you expect in a modern tax program, including e-filing, financial institution download, and on-screen guidance, Lacerte can process complex returns like consolidated corporations and oil and gas depletion.
What We Recommend Lacerte For
Preparing a wide variety of tax forms: We considered Lacerte as one of the best tax software for tax preparers and the best software for preparing a wide variety of tax forms as it supports more than 5,700 form modules, including 1040, 1041, 1065, 1120, 1120S, 706, 709, 990, and 5500.
Preparing consolidated tax returns: Lacerte is the only Intuit tax program that can generate a consolidated tax return automatically from subsidiary tax returns.
Importing from QuickBooks Desktop: Lacerte can import income and expense information from QuickBooks Desktop company files.
Accounting firms using Intuit Practice Management: Lacerte integrates with Intuit Practice Management to automate and standardize your firm's procedures.
When Lacerte Is Not a Good Fit
Do-it-yourself tax filing: Lacerte is not suitable for individuals and businesses who are filing their own tax returns. If you need a software to file your own return, check out our article on the best small business tax software.
Budget-minded tax preparers: As a high-end tax software, Lacerte is a bit pricey for smaller firms that don't need the ability to do complicated returns like consolidations.
For remote tax preparers: If your firm has tax preparers that work from outside a traditional office setting, you might should consider a cloud-based tax software.
Lacerte Alternatives 2020
| Tax Software for Tax Preparers | Best For |
| --- | --- |
| | Tax professionals seeking inexpensive flat pricing for an unlimited number of tax returns |
| | QuickBooks ProAdvisors wanting cloud-based tax software with the ability to import tax data from QuickBooks Online |
| | Tax firms wanting cloud-based software to manage the whole firm |
| | Accountants who want a midpriced option that will transfer information from QuickBooks Desktop |
| | Certified public accountants (CPAs) utilizing CS Professional Suite for their tax and audit practice |
Lacerte Pros and Cons
| Pros | Cons |
| --- | --- |
| Prepares consolidated corporate tax returns | Expensive for small firms |
| Prepares Form 5500 | No form-based data entry |
| Performs complex oil and gas depletion calculations | No integrated billing clock |
| Integrates with Lacerte SmartVault to store, manage, and share documents with clients | No upfront pricing for the Unlimited plan |
Lacerte Pricing
Lacerte offers two customized packages and a pay-as-you-go option. The packages vary depending on several factors, such as the numbers of federal 1040s and business returns and the availability of advanced features like a tax planner and analyzer, and more.
Features and Pricing

Lacerte 200
Federal 1040




Lacerte REP
(Fast Path Only)




Lacerte Unlimited Modules

Pricing

Custom

Custom

Custom

Number of Federal 1040s Included

200

Pay as you go

Unlimited

Return Forms 1120, 5500, 1041, 1065, 1120S, 706, 709, and 990

Pay as you go

Pay as you go

Unlimited

Consolidated Corp. Returns

Pay as you go

Pay as you go

Unlimited

Tax Planner and Tax Analyzer

$264

$264

✓

Multistate Support

✓

✓

✓

Financial Institution Download

✓

✓

✓

QuickBooks Accountant Desktop Integration

✓

✓

✓
Lacerte also offers multiple add-ons, including cloud hosting, SmartVault document management integration, quick employer forms, practice management, and more.
Lacerte 200 Federal 1040
This package includes 200 federal 1040s, pay-as-you-go options for business returns and consolidated corporations, multistate support, financial institution download, Intuit link―direct tax data import from financial institutions to returns―K-1 import, missing data utility, trial balance, federal interest updates, and data conversion services.
It also comes with an e-organizer, a tax planner and analyzer for an additional fee of $264, a like-kind exchange wizard, a refund transfer capability, multiple-user access, and QuickBooks Accountant Desktop integration.
Lacerte REP (Fast Path Only)
Designed for preparing a lower volume of individual, state, and business returns, this package has most of the features in Lacerte Unlimited Modules, but all returns are pay-as-you-go.
Lacerte Unlimited Modules
Lacerte Unlimited Modules has the same features of Lacerte 200 Federal 1040, in addition to unlimited individual and business returns and a free tax planner and tax analyzer.
Lacerte Features
Lacerte offers a unique set of tools to help you tackle even the most complex tax returns. With helpful features like streamlined data input and automated calculations and expanded e-filing, you can prepare for and file tax returns easily and accurately. Here's a quick rundown of some of its most essential features to help you decide if Lacerte is for you.
e-Filing
Lacerte includes a built-in e-filing system that makes it easy for you to review and fix validation errors.,
E-organizer
Lacerte―except the REP plan―provides an e-organizer to help clients collect and submit their tax information without the need for paper organizers.
Trial Balance Utility
This feature speeds up the trial balance process by helping you create a chart for accounts, review trial balance reports, modify journal entries, and more. It integrates seamlessly with EasyACCT and QuickBooks Desktop.
Advanced Calculations
The software lets you prepare accurate returns through its automated calculations and diagnostics. Its essential functionalities, such as robust multistate processing, consolidated corporation capabilities, oil and gas capabilities, Schedule J calculations, and partial dispositions, allow you to catch errors and omissions seamlessly.
Financial Institution Download
This feature enables you to directly download 1099 and W-2 data from financial institutions or payroll providers.
Schedule D Import Wizard
Import stock transactions from an Excel or comma-separated values (CSV) file. The wizard walks you through the process allowing you to map spreadsheet columns to the required input fields.
QuickBooks Accountant Desktop Integration
Assign tax fields to trial balance accounts in QuickBooks Accountant Desktop and import into Lacerte. Unmapped fields in QuickBooks can be dragged and dropped directly onto the appropriate tax field.
Missing Client Data Utility
This tool makes it easy for you to flag input fields with missing information and notify your client via email. After receiving the information from your client, you can jump directly to the flagged fields for input.
Most Helpful Lacerte Reviews
Users who gave positive Lacerte reviews mentioned that it is extremely easy to use and set up. Some mentioned that its calculations are updated and accurate while some are pleased with its friendly and responsive customer support. Meanwhile, those who left some negative reviews complained that it's a bit pricey and that its trial balance import feature is outdated and time-consuming.
Easy to use even for beginners
One user who left a positive review of Lacerte on G2 shared that the software is user-friendly and helpful even for beginners. He added that his team has been using Lacerte for more than 10 years now.
A bit pricey
One user who left a negative review of Lacerte on G2 dislikes that the price is a bit higher than what he hoped for, explaining that they had spent around $20,000 for the setup.
Bottom Line
Lacerte is an ideal choice for accounting firms preparing consolidated or oil and gas returns. It's also great for firms that want tax software that integrates with QuickBooks Accountant Desktop. The extra money you'll spend on Lacerte compared to cheaper alternatives will be worth it if you prepare complex returns consistently.