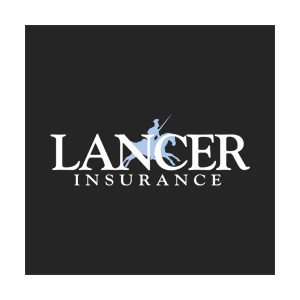 Lancer Insurance Company is a niche insurance provider that specializes in commercial vehicle insurance policies for businesses in the transportation industry. Its products include coverages for commercial autos, limousines, long-haul truckers, vanpools, and more. It offers customized plans and is best for owner-operators engaged in long-haul trucking.
Lancer Insurance Company Pros and Cons
| Pros | Cons |
| --- | --- |
| Provides nationwide coverage | Only offers a few types of insurance products |
| Works with local agents to offer different insurance options | Only caters to limited industries |
| Premier insurance coverage for commercial vehicles | |
Who Lancer Insurance Company Is Best For
Businesses in the transportation sector: Aside from the industry expertise, Lancer Insurance Company offers nationwide coverage—making its insurance solutions available to almost anyone who needs auto insurance.
Those who are looking for a commercial truck insurance package: Its long-haul trucking insurance is ideal for owner-operators who want to find ways to improve their safety records and combine essential coverages, such as general liability, cargo, and physical damage, into one package. This package is available for owner-operators and small fleets with fewer than 10 power units.
Visit Lancer Insurance Company
Lancer Insurance Company Pricing
Lancer Insurance Company's pricing for its insurance products is not published on its website. You can request a quote online by answering a short form. However, pricing is not immediately available, and you will need to wait for a Lancer Insurance Company representative to contact you.
Lancer Insurance Company Alternatives 2020
| Commercial Truck Insurance Companies | Best For |
| --- | --- |
| | (Best overall) Small business owners in multiple industries who want easy online quotes |
| | Small business owners who use light and medium trucks and vans |
| | Motor carriers and independent owner-operators who haul high-value cargo |
| | Manufacturers, wholesalers, and distributors with small fleets |
| | Truckers who haul hazardous materials like explosives and gas |
| | Towing and repossession companies that want quality coverage from an expert insurer |
Lancer Insurance Company Features
Lancer Insurance Company's features and services are designed to make its clients' experiences easier. Listed below are some of its most notable ones.
Industry Expertise
Since it specializes in developing niche transportation insurance products for nearly 40 years, it knows the nitty-gritty of the industry. This experience and proficiency give you the confidence that the company understands how to serve your needs better and knows exactly which product is best for you.
National Coverage
Lancer Insurance Company is licensed in all 50 states and includes the District of Columbia and Puerto Rico. It also works with local agents, making sure that it provides insurance options to clients nationwide.
Deductibles
Lancer Insurance Company offers a variety of deductibles starting from $1,000 up to $25,000, depending on the type of insurance. These deductibles can help you reduce your insurance costs.
Safety Shop
The provider also gives you a free online resource called the Safety Shop. Here you will find blogs, how-to's, tips, and more helpful information that can aid you in running a safer and more profitable business.
Company Financials
In the last 20 years, Lancer Insurance Company has consistently received an A- (Excellent) IX rating from A.M. Best. This speaks a lot of its financial strength and stability.
24/7/365 Claims Center
Lancer Insurance Company gives year-round phone support so that you can report claims immediately for fast and convenient processing. Commercial property and general liability claims may also be reported via email or sent through the mail.
Visit Lancer Insurance Company
Most Helpful Lancer Insurance Company Reviews
Lancer Insurance Company reviews online consist of a mix of positive and negative ratings. Customers who left positive feedback like its knowledgeable and responsive team while those who wrote negative reviews complained about denied claims and policies denied from being renewed. It is also worth mentioning, however, that a lot of brokers love working with the company.
Great 24/7 customer service availability
One policyholder who wrote a positive review of Lancer Insurance Company on Google commended its friendly support team. He said that for a company with close to 750 vehicles, they won't have to worry about any possible issues since the insurer is available day and night.
Complaints about denied claims
One client who left a negative review on Google stated that while its premiums are affordable, its claims process can be painful. He narrated that the company has poor investigating and settling procedures, which always end up with the vehicle owner being at fault and, ultimately, the claim getting denied.
Lancer Insurance Company Frequently Asked Questions (FAQs)
Every business situation is unique, and small business owners should seek out answers before selecting an insurance provider. We've gathered some of the most FAQs about Lancer Insurance Company below and answered them.
Does Lancer Insurance Company offer other types of insurance?
Yes, it also offers commercial property and liability―available only in New York, New Jersey, Pennsylvania, and Connecticut―commercial explosives, and marine license insurance.
Does it have local offices?
Lancer Insurance has offices located in New York, Florida, Ohio, Texas, and Washington.
What types of businesses does its commercial liability and property insurance cover?
It provides coverage for businesses, such as real estate, restaurants and taverns, retail, wholesale, light manufacturing, professional offices, and miscellaneous classes.
Our Top Business Insurance Provider Picks
In case you still are not sure if Lancer Insurance Company is right for you, then this article on the best commercial truck insurance for business is a review of our top choices. In this guide, we reviewed several providers and narrowed them down to our top picks based on key criteria like coverage types, customer service, and pricing.