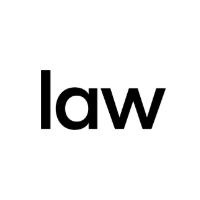 LawTrades is an online platform that provides legal services and access to legal talents. It offers services that cover business formation, intellectual property, employment law, website agreements, and more. Its enterprise product costs $150 to $250 per hour and is best for those who need legal advice, access to lawyers, and business formation filing.
LawTrades Pros and Cons
| Pros | Cons |
| --- | --- |
| Wide range of services with affordable rates | No mention of a free trial service |
| Lawyers are responsive and thorough | Did not mention if the services are available internationally |
| Great customer service | |
Who LawTrades is Best For
Individuals who need fast access to lawyers: Compared to traditional law firms, LawTrades' online services offer 24/7 access to a wide pool of lawyers which users can hire to help them with their legal concerns or issues.
Those who need help in business formation filing: LawTrades' legal services include business formation for several types of structures, such as LLC, LLC operating agreement, C-corporation, S-corporation, nonprofit, and post-incorporation.
LawTrades Pricing
LawTrades pricing for its services ranges from $150 to $250 per hour. It is a pay-as-you-go service and does not require any contract or commitment. LawTrades uses artificial intelligence (AI) assistance to match a lawyer with its clients based on the services they need. An interview can then be scheduled within 24 hours.
Need legal documents and business formation filings fast. Check out IncFile.
Clients benefit from LawTrades as they are able to save time on recruitment processes and, at the same time, save funds as they no longer need to hire law firms for their legal needs. They will only pay on a per-hour basis to maximize the engagement with LawTrades' qualified list of legal professionals.
LawTrades Alternatives
| Online Legal Services | Best For |
| --- | --- |
| | Fast and affordable business registration and formation |
| | Affordable business formation and legal document review |
| | Dedicated business attorneys for established businesses |
| | Easy online access to legal forms and legal advice |
LawTrades Features
LawTrades' legal services mostly cover business formation, intellectual property, web agreements, employment, fundraising, immigration, and contracts. It also offers other services such as strategy sessions, general counsel, cannabis lawyers, annual reporting, cryptocurrency lawyers, and entertainment lawyers.
Employment
LawTrades' legal services for employment helps companies create offer letters, outline an employment contract, layout an Intellectual Property Invention (IP) Assignment agreement, as well as draft a termination letter when needed.
Contracts
Contracts of different types can also be served by LawTrades' lawyers. These include sales contracts, nondisclosure agreements (NDA), licensing agreements, independent contractor agreements, buy-sell agreements, subscription agreements, and affiliate agreements. Contract review services are also available.
Intellectual Property
LawTrades can also help businesses to legally protect intellectual property such as copyrights, trademarks, provisional patent, design patent, and utility patent.
General Counsel Services
This service is for individuals who need legal assistance for any purpose. Clients may select an attorney from the shortlist of lawyers provided by LawTrades to work on their legal project.
Most Helpful LawTrades Reviews
Most users who gave LawTrades reviews online are satisfied with the service and assistance they received from the company. They appreciate the quick process of getting a lawyer and said that they are very professional and experienced. Other users shared that its services are more affordable than other local law firms.
Affordable rates and professional lawyers
One user who gave a positive LawTrades review on Google Reviews shared that the company helped her in processing her trademark protection request for a much cheaper rate than the fees of a local firm in DC.
She also mentioned that the LawTrades lawyer who handled her project is more experienced compared to other lawyers from a DC-based firm she used to contact. She added that she referred her friend to LawTrades and her friend was also satisfied with the service she received.
LawTrades Frequently Asked Questions (FAQs)
How does LawTrades connect potential clients to a network of lawyers?
Potential LawTrades clients can book a free consultation with a dedicated client success manager for an initial assessment. They will be connected to a selection of attorneys best suited for their needs. All attorneys in their network have at least eight years of experience practicing law.
Can LawTrades clients choose the lawyers they get assigned to?
Yes. When potential LawTrades clients are matched with attorneys, they can interview the attorney, review their qualifications, and ask for any additional information necessary when making decisions of whom to hire (either as independent contractors or in-house counsel).
What types of payment does LawTrades accept?
Clients can make their payment for LawTrades via Apple Pay, PayPal, and ACH (automated clearing house).
Our Top Legal Service Picks
If you aren't sure if LawTrades is right for you, this article on the Best Online Legal Services is a review of our top five choices. Our team looked at a variety of solutions and narrowed down our recommendations based on affordability, types of forms available, access to lawyers, registered agent service, and ease of use.