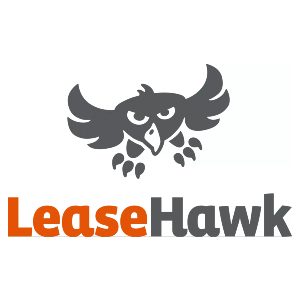 LeaseHawk is a real estate customer relationship management (CRM) software designed for the apartment industry. It offers call tracking, lead analysis, agent performance monitoring, and reporting solutions. It is best for leasing agents who focus on phone calls and SMS campaigns to generate and nurture leads.
LeaseHawk Pros & Cons
| Pros | Cons |
| --- | --- |
| Tracks which marketing channels your leads are coming from | Reported inaccuracies when evaluating agents' performance |
| Classifies leads according to their intent | Limited third-party software integration |
| Can manage calls, texts, and emails | |
Who LeaseHawk Is Best For
Leasing agents who focus on phone calls and SMS campaigns to generate and nurture leads: LeaseHawk provides tools that streamline lead generation and nurturing, including call tracking, multichannel lead capture, and SMS management.
LeaseHawk Pricing
LeaseHawk's pricing is customized based on your needs. You may also schedule a demo to find out how it can benefit your leasing business. Pricing for similar software ranges from $30 to $500 for the basic solutions, while more advanced software can cost up to $900 per month.
Factors that affect pricing include the number of seats and access to advanced features like forecasting, email and SMS automation, and social media lookup.
LeaseHawk Alternatives
| Real Estate CRM | Best For |
| --- | --- |
| | Agents who need an affordable and comprehensive industry-specific CRM |
| | Agents who want a robust website builder and lead generation strategy with SEO |
| | Agents seeking a CRM with a highly visual pipeline for lead tracking |
| | Agents who need advanced real estate marketing technology like video email |
| | Agents who need an easy-to-use, intuitive real estate CRM interface |
| | Large teams looking for real estate-focused, lead management features and third-party integrations |
LeaseHawk Features
CRM
The LeaseHawk CRM features a contact management system that allows you to call, text, or email your contacts. It stores your communication history with each contact, including their corresponding relationship type and preferred communication method. It also has an advanced search tool that enables you to find and filter contacts based on keywords and preferences.
Call Tracking
LeaseHawk's call tracking solution includes tools like dynamic number insertion (DNI), interactive voice response (IVR), call recording, call routing, voicemail management, and automated greetings. Greetings include the whisper greeting, which tells you which ad source the lead is from, and consumer greeting, which tells your callers that they are already connected to you.
Lead Analysis
LeaseHawk's artificial intelligence (AI) analyzes call recordings and transcripts to assess each caller's intentions. It assigns each lead one of its 18 caller types. These caller types indicate whether or not the caller is a promising prospect.
Agent Performance Assessment
The platform's AI evaluates your agents' phone calls and assigns a score. You can use these scores to identify points of improvement and detect performance changes. You can also customize the scoring system by providing the guide survey questions.
Reporting & Business Intelligence
LeaseHawk's reporting displays metrics like call volumes and details, employee performance, closed deals, website performance, ad source traffic, and sales funnel.
Which Real Estate CRM Provider Is Right for You?
Most Helpful LeaseHawk Reviews
Upon reading LeaseHawk reviews online, I discovered that most of its users are satisfied with it. Many said that it has a user-friendly interface, especially for organizing contacts. Some added that they like its ability to listen to their agents' call recordings. A few also mentioned that it streamlines their calling and texting efforts. However, other users reported that its agent scoring is often inaccurate.
LeaseHawk has a user-friendly interface
"The experience that I have is using them as a platform to input potential residents for an apartment complex. The software overall is very user-friendly, and it's easy to learn how to use. I really like that if you enter all the information, it will transfer that data into another program (leasing program, such as OnSite). That way, you do not have to retype everything again."

— Damian Ruiz
It gives inaccurate agent performance scores
One user who gave LeaseHawk a negative review on G2 complained about inaccurate agent scores. He also reported that the customer support team was not helpful with his concerns.
LeaseHawk Frequently Asked Questions (FAQs)
Does LeaseHawk have a mobile app?
Yes, it does. LeaseHawk has a mobile app that gives you access to your CRM system. You may download the app from the Apple App Store or Google Play Store.
What are the system requirements to use LeaseHawk?
For those who prefer using LeaseHawk on their web browsers, the company recommends using the latest versions of Google Chrome or Microsoft Edge on your desktop or laptop.
How can I get training from LeaseHawk?
You can register for LeaseHawk's live webinars and on-demand training materials on its support and training center.
Bottom Line
LeaseHawk provides an extensive set of tools that help lease agents manage leads and streamline sales and marketing processes. Its AI generates useful information that determines the best way to communicate with your prospects. However, while it provides helpful lead analyses, many users complain about its inaccurate agent performance assessments.
If you aren't sure if LeaseHawk is right for you, this article on the best real estate CRM is a review of our top choices. Our team looked at a variety of solutions and narrowed down our recommendations based on price, tracking features, ease of use, customer service, and reporting options.