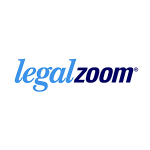 LegalZoom is a legal service provider that offers solutions for business formation, estate planning, intellectual property protection, and attorney advice. It also provides a variety of legal documents. Its business formation plans range from $79 to $359+ state fees. It is best for entrepreneurs who need assistance in business formation, as well as for individuals who need legal advice on personal legal issues.
LegalZoom Pros and Cons
| Pros | Cons |
| --- | --- |
| Services available in all 50 states of the United States | Expensive service fees |
| Business formation services, legal advice, and legal forms are available in one platform | Poor customer service |
| | Reported unwanted charges |
Who LegalZoom Is Best For
Entrepreneurs who need assistance in forming a business: LegalZoom's business formation services are available in all 50 states of the US. It helps process incorporation for different business types, including limited liability corporation (LLC), C corporation (C-corp), S corporation (S-corp), nonprofit organization, and doing business as (DBA).
Individuals who need legal advice on personal legal issues: LegalZoom's attorney advice services specialize in different practice areas that include family and personal laws. This specific practice area covers various legal issues, such as child custody, marriage, divorce, and personal injury, among others.
Companies that want to protect their business trademark: Its intellectual property protection services can help businesses prepare and process necessary documents needed for trademark registration. A trademark protects a business's name, slogan, and logo from being used without consent.
LegalZoom Pricing
LegalZoom pricing for its business formation plans ranges from $79-$349+ state filing fees. Its estate planning bundle costs $179-$379. It also offers intellectual property application services (ranges from $114-$2,400+ federal filing fees), legal advice plans (ranges from $119.88-$375 per year), and registered agent services (starts at $299/first year).
Packages and Services

Pricing

Business Formation

$79 to $349 + state filing fees

Estate Planning

$179 to $379

Intellectual Property Application

$114 to $2,400 + federal filing fees

Legal Advice

$119.88 to $375 per year

Registered Agent Services

Starts at $299/first year

Need legal documents and business formation filings fast. Check out IncFile.
The costs of legal forms are not published on its website. Some of its popular legal documents include consulting services agreement, quitclaim bill of sale, business plan nondisclosure agreement (NDA), and more.
Business Formation Packages
LegalZoom offers business formation services to different types of entities, including LLCs, incorporations (C-corp and S-corp), nonprofits, and DBAs. Upon checking its website, I found that its services for each business entity have several pricing tiers.
Its LLC package has three plans: Economy ($79 + state filing fees), Standard ($329 + state filing fees), and Express Gold ($349 + state filing fees). Looking at the services offered by each plan, I learned that its main differences are the speed of the processing and delivery as well as access to lifetime customer support.
The Incorporation package for C-corp and S-corp also has three plans: Economy ($149 + state filing fees), Standard ($329 + state filing fees), and Express Gold ($349 + state filing fees). It is also stated on its website that the main differences between the plans include the rush document processing and express shipping of approved documents.
Same with the LLC and Incorporation packages, the nonprofit package also has three pricing options: Economy ($99 + state filing fees), Standard ($239 + state filing fees), and Express Gold ($359 + state filing fees). The main differences between these plans are the number of customized membership certificates, processing speed, obtaining of federal tax ID, and delivery of the final package.
The DBA package, however, has two plans: Standard ($99 + state filing fees) and Premium ($119 + state filing fees). Both plans include preliminary name search, completion and filing of the DBA application, the publication of the business name, and proof of publication filing. The Premium plan also includes 14-day access to the Business Advisory Plan (legal advice for businesses and personal life).
Estate Planning
The estate planning bundle has two options with two tiers each: Last Will and Testament ($179/person or $279/two people) and Living Trust ($329/person or $379/two people). Both options include one or two powers of attorney and living wills as well as access to one-year attorney advice.
The estate planning products mentioned above can also be purchased separately. Pricing for the last will and testament ranges from $89 to $179, the living trust costs $279 to $329, and the power of attorney costs $35 to $179 while the living will package costs $39 to $179.
Intellectual Property Registration
LegalZoom offers five types of intellectual property registration to businesses, individuals, inventors, and artists: Copyright ($114 + federal filing fees), Trademark ($199 to $219 + federal filing fees), Provisional Patent ($199 + government filing fees), Utility Patent ($699 to $2,400 + federal filing fees), and Design Patent ($899 to $1,099 + federal filing fees).
Attorney Advice
LegalZoom's attorney advice services have two prepaid legal membership options, the Business Advisory Plan and the Legal Advantage Plus. Both plans offer the same pricing options at $375 annually or $216 per six months.
The Business Advisory Plan offers legal advice for businesses and personal life. It covers topics that include business formation and management, business contacts and agreements, intellectual property protection, tax, family law, property law, and estate planning.
The Legal Advantage Plan, however, offers attorney advice for personal legal issues. These include estate planning, family matters (marriage, divorce, and child support), finances (bankruptcy, contracts, legal agreements, and lawsuits), employment issues, and tax advice.
Registered Agent Services
LegalZoom's registered agent services start at a flat fee of $299 for the first year. The service is renewed each year automatically. However, its website did not specify any renewal rate.
LegalZoom Alternatives 2020
| Online Legal Services | Best For |
| --- | --- |
| | Fast and affordable business registration and formation |
| | Affordable business formation and legal document review |
| | Dedicated business attorneys for established businesses |
LegalZoom Features
Based on my research, I found out that LegalZoom's key features are focused on four services: business formation, estate planning, intellectual property, and legal advice. Legal forms and registered agent services are also available. Below is a detailed description of each of the mentioned services.
Business Formation
LegalZoom's business formation services help companies get legally registered to the state. Its team of experts takes care of preparing and filing the required paperwork on your behalf.
It also has services in obtaining an employer identification number (EIN) from the IRS. Businesses need an EIN to hire employees, file taxes, and apply for a business bank account or line of credit.
Estate Planning
Estate planning documents offered by LegalZoom include last will and testament, living will, living trust, power of attorney, and pet protection agreement.
Intellectual Property
Individuals and businesses that are looking to protect their works from being used without their permission should register for IP protection. LegalZoom offers five types of intellectual property registration, specifically for trademarks, copyrights, provisional patents, utility patents, and design patents.
Trademarks legally protect a brand name as well as phrases, symbols, or logos used by businesses to promote their products and services.
Copyright protection covers original works of authorship, including literary, dramatic, musical, artistic, and other intellectual works. Registering for copyright allows individuals and artists to take legal actions against infringement.
A provisional application for patent is a document used to reserve an early filing date with the US Patent and Trademark Office (USPTO), allowing the applicant to label his invention as "patent pending."
A utility patent allows an inventor to obtain an exclusive right to an invention and prohibits other individuals or companies from making, using, or selling the invention without the inventor's authorization. The patent can be a product, process, or machine.
A design patent protects a new original ornamental design. An approved design patent lasts for 15 years and is not renewable.
Legal Advice
LegalZoom offers legal advice services to businesses and individuals who need assistance on varying legal matters. The service covers legal topics for business formation, contracts, intellectual properties, tax, estate planning, employment, and more.
Legal Forms
Legal forms for different purposes are also offered in LegalZoom. Categories of the available forms include affidavit, bill of sale, business, contractor, service-related, entertainment, event planning, human resources, intellectual property, internet/website, lending, NDA, personal, promissory note, and real estate.
RA Services
LLCs and corporations are required by states to obtain services from a registered agent. A registered agent's responsibility is to receive correspondence, such as service of process and legal notices from the secretary of state and other government offices. This service by LegalZoom also includes business data protection (data monitoring), compliance calendar, and unlimited cloud storage (to store all important documents).
Most Helpful LegalZoom Reviews
Most of the positive LegalZoom reviews I found online commended its fast and easy process of business formation as well as the simple steps in acquiring legal forms. However, I also noticed a lot of complaints about documentation mistakes, poor customer support, expensive pricing, and unwanted charges. There are also reports that its lawyers are inexperienced.
Easy to use and very good graphical user-interface
"I was pleasantly surprised by the ease of use with LegalZoom. The graphical user interface is very good, and it has very good navigation. My father was able to write his entire will through LegalZoom's software and it even included very modern innovations like how his survivors should handle technology (passwords, social media, and so on)."
—Rabbi Jason Miller
Renewal documents were not filed by their registered agent on-time
"I know I way overpaid by using LegalZoom rather than just doing it on my own, but this was much easier than trying to figure it out myself. So, I was also aware of that fact. My only real issue came when I made them my registered agent for the first year, and they didn't send my renewal paperwork in time. So, I ended up paying a late fee. It wasn't all that much, but incredibly annoying considering I paid to have them do that. I canceled that service ASAP and would not recommend it unless you have a more complicated business structure."
—Kristi Porter
LegalZoom Frequently Asked Questions (FAQs)
How can users contact LegalZoom's support?
LegalZoom's support desk is reachable by phone from Monday through Friday, from 5 a.m. to 7 p.m. Pacific time and Saturday from 7 a.m. to 4 p.m. Pacific time. Users can also create a ticket on its website's contact page.
What types of resources does it provide?
LegalZoom has a knowledge center on its website where users can find helpful information about its services. It also provides help articles on different topics and a business resource network.
How long is the business formation process with LegalZoom?
Factors that affect the total processing time of a business formation include LegalZoom's processing time, the state's processing time, and the shipping. Depending on the business formation package selected, the process can be finished in as early as 15 days or take as long as 59 days.
Our Top Legal Service Picks
If you aren't sure if LegalZoom is right for you, this article on the Best Online Legal Services is a review of our top five choices. Our team looked at a variety of solutions and narrowed down our recommendations based on affordability, types of forms available, access to lawyers, registered agent service, and ease of use.