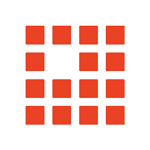 LendingClub is a peer-to-peer (P2P) lending and investing platform that connects borrowers to investors. Since 2007, it has facilitated over $28 billion in personal and business funding, auto refinancing, and specially designed medical loans. It can lend anywhere from $5,000 to $500,000 and is best for businesses with good to excellent credit scores.
LendingClub Pros & Cons
| Pros | Cons |
| --- | --- |
| Fixed monthly payments | Not a direct lender |
| No prepayment penalties | Charges an origination fee |
| Apply in under five minutes | |
Who LendingClub Is Best For
Borrowers with high income and long credit history: LendingClub is ideal for established businesses with at least a one-year tenure, responsible financial records, and good to excellent credit scores.
Businesses looking for long-term loans: It attracts borrowers who are seeking flexible repayment terms, as it provides up to five years to pay off loans.
Borrowers who want fixed and transparent interest rates: The lender charges fixed interest rates, which are disclosed to the borrowers upon approval. This helps them to estimate their monthly repayments and manage their cash flow better.
LendingClub Costs & Terms
| | Business Term Loans |
| --- | --- |
| Loan Amounts | $5,000 to $500,000 |
| APR Ranges | 9.77% to 35.98% |
| Repayment Terms | Six months to five years |
| Repayment Schedule | Monthly |
| Funding Speed | Seven days |
LendingClub's costs include an origination fee of 1.99% to 8.99%, which can be a drawback for some borrowers. It is, however, balanced by its long repayment term that can extend up to five years. It also offers fixed interest rates that can go as low as 4.99% for the most creditworthy borrowers.
Do You Qualify for LendingClub Financing?
| | |
| --- | --- |
| Minimum Credit Score | 620 |
| Minimum Time in Business | One year |
| Minimum Annual Revenue | $50,000 |
Aside from the qualifications above, LendingClub requires borrowers to: 1) own at least 20% of the business; 2) be at least 18 years old; 3) be a U.S. citizen or permanent resident; and 4) not have recent bankruptcies or tax liens. It also requires a blanket lien on business assets for loans or lines over $100,000.
Although LendingClub is ideal for borrowers with good credit, it still entertains those with fair or poor credit scores. Borrowers just have to take note that this may cost them higher interest rates and steeper origination fees.
LendingClub Application Process
Those interested may start the application process by filling out an online form to get a quote. They will be asked for personal and business details and income. If the applicant qualifies, then he will receive one or multiple offers. After selecting the best offer, he will then be asked for additional documents and his bank account information.
Since LendingClub is a P2P platform, borrowers need to wait for interested investors to finance their loans. Once it is approved and backed by an investor, funds are electronically deposited into the borrower's bank account. Depending on the bank, this can take a few days. The entire process—starting from application to funding deposit—takes an average of seven business days.
LendingClub Alternatives 2020
Best For

Businesses that need to borrow against their invoices or need a low-rate line of credit quickly

Businesses with good credit that need fast financing and low rates

Newer businesses with less-than-perfect credit that need fast funding

Loan Amount

Up to $5 million for invoice factoring;
up to $250,000 for line of credit






Up to $500,000

Up to $100,000

Terms

Six or 12 months for line of credit

Three to 36 months

12 or 24 weeks

Funding Time

One day

One day

One day

Credit Score

530+ for invoice factoring

600+

No minimum credit score requirement
What Business Owners Should Know About LendingClub
Not all are eligible for LendingClub financing: It does not extend loans for financial investment, lending, gambling, adult businesses, and illegal activities. Additionally, loans are unavailable for nonprofits, religious organizations, and political groups. It does not currently accept applications from businesses in Iowa, Guam, and Puerto Rico.
LendingClub does not provide investment, tax, or legal advice to its investors: Those interested in investing should consult a professional and review the risks and uncertainties prior to making any financial decision.
Loan payments: The first payment is due 30 days after the funds are issued, even if the borrower's bank takes a few extra days to deliver the funds to their account. Payments can be electronically deducted from their bank account each month or by check. It must be noted, however, that if they choose the latter, then a $7 processing fee is charged for each check payment.
Most Helpful LendingClub Reviews
Most of the LendingClub reviews found online are generally positive. Customers who are happy with its services commented that its entire application process is quick and seamless. However, there are a few clients who complained about early repayment issues, undisclosed fees, and false hopes when it comes to receiving loan offers.
Swift process & quick funding
One customer who left a positive review on Trustpilot appreciates the hassle-free application process he went through with LendingClub, which took only three days. He added that its team was professional in helping him comply with document requirements and reviewing his loan terms.
Early repayment issues
One customer who left negative feedback on WalletHub expressed disappointment with its repayment arrangement, explaining that it wouldn't allow her to pay her loan off early. She furthered that this was intentionally done by the lender to get as much interest from her loan by going full term.
LendingClub Frequently Asked Questions (FAQs)
Can a borrower have two open loans through LendingClub at one time?
Yes, this is possible, as long as the maximum amount for the combined loans does not exceed $300,000.
Will applying affect my personal credit score?
No, applying through LendingClub won't affect your personal credit score. LendingClub uses a soft inquiry to check the personal creditworthiness of the individual guaranteeing the business financing. This is visible only to you—not to creditors or other users of your personal credit report.
Does LendingClub allow businesses with multiple owners to apply for a loan?
No, it doesn't. Its loan products only allow for one person to serve as a guarantor, who ensures that the financing will be paid off if something happens to the business.
Bottom Line
LendingClub is a perfect solution for businesses with a good credit standing and stable revenues. They can take advantage of its wide range of loan amounts, fixed interest rates, more relaxed requirements, and fast funding. It also provides creditworthy borrowers with interest rates that are as low as 4.99%.
Those interested need to take note that it is not a direct lender, which means that loan offers and approval may take longer than similar providers. It can also charge high origination fees (1.99% to 8.99%), especially to those with poor credit scores. Applications can be accomplished online and take less than five minutes.