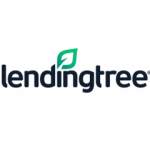 LendingTree is an online lending marketplace that matches borrowers to its network of lenders. It offers small business funding, merchant cash advances (MCAs), home and auto loans, lines of credit, equipment financing, and credit cards. Since 1996, it has facilitated over $50 billion in loans and has served over 100 million customers, including startups and small businesses.
LendingTree Pros & Cons
| Pros | Cons |
| --- | --- |
| Multiple lender options | Doesn't offer direct funding |
| Varied loan programs | Charges an origination fee |
| Free and easy-to-use platform | Weekly payments |
Who LendingTree Is Best For
Startups and small businesses that are experiencing difficulty qualifying from other lenders: LendingTree's network includes small business financiers who are willing to provide fast and flexible loan options that work best for you.
Veteran-, women-, and minority-owned businesses: LendingTree offers special funding programs that are tailor-fit to the needs of these companies.
LendingTree Costs & Terms
| | |
| --- | --- |
| | Short-term Loans |
| Loan Amounts | Up to $500,000 |
| APR Range | 10% to 100% |
| Repayment Terms | Up to three years |
| Repayment Schedule | Weekly |
| Funding Speed | One to seven business days |
There are no LendingTree costs involved in using its platform. However, loan pricing and fees are not disclosed until after prequalification, which can be discouraging for those looking for rate transparency. The good thing, though, is that it provides a business loan calculator that can aid in estimating monthly payments and total borrowing costs.
According to our research and estimates, LendingTree can lend up to $500,000 in short-term business loans with terms of up to three years and APRs that range from 10% to 100% (varies by lender). However, I suggest that you speak with the financing partner assigned to you by LendingTree because each partner has its own criteria for determining final rates and terms.
Do You Qualify for LendingTree Financing?
| | |
| --- | --- |
| Minimum Credit Score | 500 |
| Time in Business | Six months |
| Gross Annual Revenue | $50,000 |
LendingTree does not have a concrete set of qualifications, but it looks at your credit standing, annual revenue, and business performance and profitability. It should also be noted that each lender has its own process of determining your qualifications, loan offers, interest rates, terms, and fees.
LendingTree Application Process
To get started, speak to a loan specialist at 888-246-4181 or sign up for a free account on its website to apply. Should you choose the latter, you'll be asked to input your personal and business details and desired loan amount. After submission, you'll have to wait for lenders to get in touch with you.
If you receive multiple offers, then pick the one that you think best meets your needs. Once you accept the offer and comply with LendingTree's financing partner's requirements, the funds will be deposited into your account. Funding speed depends on the lender's underwriting process.
LendingTree Alternatives 2020
Best For

Businesses that need to borrow against their invoices or need a low-rate line of credit quickly

Businesses with good credit that need fast financing and low rates

Newer businesses with less-than-perfect credit that need fast funding

Loan Amount

Up to $5 million for invoice factoring;
up to $250,000 for line of credit






Up to $500,000

Up to $100,000

Terms

Six or 12 months for line of credit

Three to 36 months

12 or 24 weeks

Funding Time

One day

One day

One day

Credit Score

530+ for invoice factoring

600+

No minimum credit score requirement
What Business Owners Should Know About LendingTree
LendingTree is also a marketing lead generator service: Your information may be provided to participating lenders, which means that you can expect several loan solicitations after signing up on its website.
There are no LendingTree fees for borrowers: It does not charge a fee to those applying through its website. The company earns its revenue from its network of lenders, who pay a fee to participate in its platform.
It lets you view your credit score: LendingTree has a credit score dashboard where you can check your score, discover factors that affect your score, and find ways to boost and improve your credit.
Most Helpful LendingTree Reviews
The majority of LendingTree reviews online are positive. Some customers who left reviews appreciate its fast, efficient, and convenient process, while many others like that it offers a variety of loan options. However, there is also negative feedback, with clients who complained about non-stop unsolicited calls and emails.
Great resource for comparing loans & rates
One customer who left a positive review on Trustpilot said that LendingTree helped him find the best rates by connecting him to multiple lenders. He added that his whole experience was smooth and quick and that he was assisted every step of the process.
Unsolicited emails & calls every day
One client who left a negative review on Trustpilot felt harassed by the unending calls and emails he received since having submitted his information on LendingTree's website. He added that he had tried to unsubscribe many times but still kept getting unsolicited calls.
LendingTree Frequently Asked Questions (FAQs)
Can I submit loan requests by mail, email, or fax?
No, LendingTree only accepts loan requests through the phone and its website.
Once accepted for a loan request, am I obligated to accept an offer?
No, you're not. LendingTree recommends that you try to negotiate with the lenders to land better deals, especially if the first one offered to you is not as competitive as what you had hoped for.
Do I need a co-borrower to improve my chances of finding a loan?
No, you don't. Including a co-borrower on your loan request may or may not affect your chances of finding a loan because lenders will consider the credit reports, income, assets, debts, and other information for both borrowers. Before you decide whether or not to include a co-borrower on your loan request, consider your total financial picture first.
Bottom Line
LendingTree is a great resource for those shopping for the best loan rates. It has a free, easy-to-use platform, dozens of lenders in its network, a variety of loan programs, and a credit score dashboard.
However, as it isn't a direct lender, pricing and fees are not as transparent as those of similar providers and may vary depending on its financing partner. If you aren't sure if LendingTree is right for you, then this article on Fast Business Loans: 6 Best Quick Business Lenders is a review of our top choices. In this guide, we compared the top providers according to their terms, costs, and qualifications.