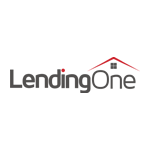 LendingOne is a direct lender that offers real estate investors with fix and flip bridge loans and long-term rental financing. Together with its affiliates, it has invested over $500 million in real estate projects since 2014. It can lend up to $20 million and is best for fix and flippers and rental property owners.
LendingOne Pros and Cons
| Pros | Con |
| --- | --- |
| Fast approval and funding | $150 charge for each draw |
| Varied real estate loan options | |
| 30-year fixed-rate term | |
Who LendingOne Is Best For
Fix and flippers: LendingOne is a good fit for short-term investors who are looking to purchase homes to rehab and resell for a profit within 12 months.
Rental property owners: It works well for those who are planning to expand or enhance their rental portfolios. It offers long-term fixed-rate loans tailored for operators who have rental properties that are successfully producing cash flows sufficient to pay a mortgage.
Savvy real estate investors: The lender offers loan options that can help you capitalize on the rapidly growing rental market. These loans can be used for the acquisition, development, or construction of ground-up projects.
LendingOne Costs and Terms
| | Fix and Flip Loans | Rental Loans |
| --- | --- | --- |
| Loan Amounts | $75,000 to $4 million | $75,000 to $2 million |
| Interest Rates | 7.49% to 12.9% | 30-year fixed-rate starting at 5.49% |
| Repayment Terms | Up to 12 months | Up to 30 years |
| Repayment Schedules | Monthly | Monthly |
| Funding Speed | Within 10 days | Three to four weeks |
LendingOne's costs include an origination fee of anywhere from 1.75% to 3% and a closing cost that ranges from 2% to 5%. It lends up to $4 million (exceptions granted to creditworthy borrowers). It also finances up to 75% ARV and 90% of the purchase and rehab costs, with no interest charged on unused rehab funds.
Additionally, it offers both a fixed 30-year rate for long-term loans, which starts at 5.49%, and a hybrid adjustable-rate mortgage (5/1 ARM, 7/1 ARM, and 10/1 ARM), which starts at 4.99%. It does not require personal income verification and seasoning requirements. However, unlike fix and flip loans, it does charge a prepayment penalty.
Moreover, LendingOne provides other real estate loan programs such as multifamily bridge loans (up to $20 million), portfolio rental loans (up to $2 million), new construction loans (up to $5 million), and fix to rent loans (up to $4 million).
Do You Qualify for LendingOne Financing?
| | |
| --- | --- |
| Minimum Credit Scores | 600 (fix and flip loans); 640 (rental and long-term loans) |
| Cash Reserves | Six or more months |
| Occupancy | Three or more months of stable occupancy at 90% |
Aside from the qualifications stated above, LendingOne will also need the following upon application:
One-month bank statement
A list of properties that you currently own (a real estate-owned/REO schedule)
Certification of business purpose or non-owner occupied affidavit
LLC operating agreement or articles of corporations
Driver's license
Sales contract (on purchase)
Lease (if currently rented)
One year of personal tax returns (for fix and flip loans)
LendingOne Application Process
When you're ready to start your application, you may speak with one of its loan consultants by calling 866-781-9329. Alternatively, you may apply online and provide the following information: 1) your real estate investing experience; 2) your overall credit profile; 3) your total income; and 4) the total amount of money available to invest in your projects.
After you submit your application, a loan specialist will get in touch with you. If approved, then funds can be released within 10 days for fix and flip loans and three to four weeks for rental financing and other long-term loans.
LendingOne Alternatives 2020
Best For

Businesses that need to borrow against their invoices or need a low-rate line of credit quickly

Businesses with good credit that need fast financing and low rates

Newer businesses with less-than-perfect credit that need fast funding

Loan Amount

Up to $5 million for invoice factoring;
up to $250,000 for line of credit






Up to $500,000

Up to $100,000

Terms

Six or 12 months for line of credit

Three to 36 months

12 or 24 weeks

Funding Time

One day

One day

One day

Credit Score

530+ for invoice factoring

600+

No minimum credit score requirement
What Business Owners Should Know About LendingOne
LedingOne is self-funded: It uses its own capital to finance loans, allowing the company to approve applications quickly and fund projects in a matter of weeks.
It provides loans in 43 states: It offers lending solutions in the District of Columbia but not in Alaska, Nevada, North Dakota, South Dakota, and Utah.
Most Helpful LendingOne Reviews
As of the date that this article was written (Feb. 26, 2020), there aren't many up-to-date LendingOne reviews available online. If you are a past or current LendingOne client, then leave a review to help others who are deciding whether or not to use the service.
LendingOne Frequently Asked Questions (FAQs)
How and where do I make payments?
LendingOne contracts with FCI Lender Services to cater to and accept payments for your loan. You will receive a full welcome package with the payment instructions directly from FCI within two to three weeks of closing.
Can I live in one of my rental properties or have it rented by a family member?
No, LendingOne provides commercial loans only to non-owner occupied (investment) properties.
How does the construction draw work?
Within 48 hours after your draw request, one of LendingOne's licensed contractors will inspect the work completed. After such inspection, the funds will be released within 24 hours. Please take note that there is a $150 charge for each draw, and this will be deducted from the draw amount.
Bottom Line
LendingOne is a great fit for property investors who are looking for fast application approval and funding. It provides lenient requirements for fix and flip loans to help short-term investors. It also offers longer terms and fixed interest rates to experienced investors. Its loan origination fees are also one of the lowest, based on our research.
Those interested should keep in mind that LendingOne has been in business for only a few years. However, it claims to be growing and offers a variety of options that real estate professionals might want to consider. Those interested may apply online or through phone and qualify for up to $20 million.