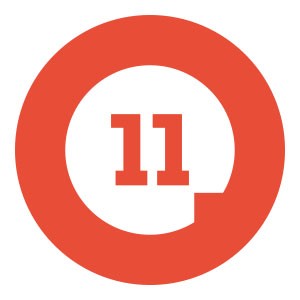 LevelEleven is a sales performance management software that offers businesses tools to motivate, engage, and coach their employees. Its features include analytics, gamification tools, actionable insights, and customer sales behavior data. Its pricing is customized, and it is best for leaders or managers handling customer-facing sales teams.
LevelEleven Pros & Cons
| Pros | Cons |
| --- | --- |
| Offers real-time actionable data to improve sales performance | Complicated setup and configuration process |
| Reliable customer support | Occasional system glitches |
Who LevelEleven Is Best For
Team leaders and managers of sales teams: The software is built to motivate sales teams to perform better. As such, it offers data and insights on a team's motivational triggers. These functionalities help managers understand the varying productivity drivers of each team member.
Teams that want to promote healthy competition to motivate their employees: LevelEleven provides gamification tools that promote healthy competition among employees to help them be more accountable and invested in their tasks, overall contributing to their company's business performance.
LevelEleven Pricing
LevelEleven's pricing is customized depending on your needs. However, services from providers similar to LevelEleven usually cost around $15 to $40 per month for apps with basic and straightforward functionalities, while more extensive ones cost around $50 to $90+ per month. Factors that affect pricing include team size, real-time analytics, performance tools, and more.
LevelEleven Alternatives 2020
| Sales Management Software | Best For |
| --- | --- |
| | Organizations with territory-based teams needing call recording and lead prioritization tools |
| | Managers looking for highly visual sales management software with dynamic reporting features |
| | Professionals responsible for assigning leads and generating new business |
| | Team leaders who want to manage sales, marketing, orders, and support in one system |
| | Businesses wanting to utilize a highly automated sales process |
| | Telesales managers looking for a tool with built-in VoIP features |
LevelEleven Features
LevelEleven offers tools that help you improve your team's sales performance. Below are some of its key features:
Key sales & customer behavior data
Lets you identify the behaviors that motivate your team to perform based on your performance scorecards and other target indicators and measurements.
Actionable information for managers
LevelEleven empowers sales and customer leaders with real-time key performance indicator (KPI) tracking and a summary of their team's performance to identify potential issues and course-correct with personalized feedback. It helps their team get back on track faster and easier.
Real-time course correction
Helps you keep your team on track to hit its goals every week through its pacing algorithm and early warning system.
Performance tracking & visibility
Enables you to empower your team by giving them visibility into their performance. The LevelEleven Performance Index (LPI) provides reps and managers with a holistic view of a rep's performance against his or her goals.
Sales gamification tools
Allows you to build sales contests that fit your team and create custom incentives around percent-to-goal or points for key behaviors and award individual or team-based targets. These functionalities enable you to employ healthy competition to boost sales productivity and improve team performance.
Most Helpful LevelEleven Reviews
Those who gave LevelEleven reviews online said that it effectively drives team performance and productivity due to its engaging and interactive leaderboards and scorecards. Reliable customer support was also cited. Concerns raised by users include a difficult and lengthy setup and configuration process.
Fun & engaging way to increase team motivation & productivity
One user who gave LevelEleven a positive review on G2 said that the software enables them to create and drive competition on their team. She likes that it provides sales reps with easy performance visibility to hold themselves motivated in fulfilling their tasks. According to her, their reps find using the software to be a fun and exciting way to track their stats. Furthermore, it serves as a one-stop shop where she can see her team's overall performance.
Has a complicated setup process
One user who gave LevelEleven a negative review on G2 said that it can be difficult to configure at first. She noted that while support is pretty good, the program is not too user-friendly for setting up. However, she shared that once you understand how to use it, it becomes pretty straightforward and is fairly easy to continue configuring and editing.
LevelEleven Frequently Asked Questions (FAQs)
Is there any integration aside from Salesforce that will need to be set up?
No. The platform was built 100% on Force.com and is completely native to Salesforce. Everything was built using Apex code and Visual Force pages.
Which editions of Salesforce is LevelEleven compatible with?
LevelEleven is compatible with Professional, Enterprise, Unlimited, and Force.com.
Do I need a license for all of our Salesforce users or just people who participate in contests?
You will only need a license for the people who will be interacting with the app—most likely your sales team. You will also need additional licenses for your Salesforce admin and any managers who will want to build contests or see the contest leaderboards.
Bottom Line
LevelEleven is a good option for sales teams that want to instantly recognize, reward, or incentivize their team's performance through tools that challenge them to do better at their everyday tasks.
Its real-time data provides managers helpful insights on what inspires and motivates their sales representatives to improve their performance, which could be beneficial to overall business performance and profitability.
If you are not certain whether LevelEleven is right for you, this article on the best sales management software is a review of our top choices. In this guide, we looked at a variety of solutions and narrowed down our recommendations based on price and features.