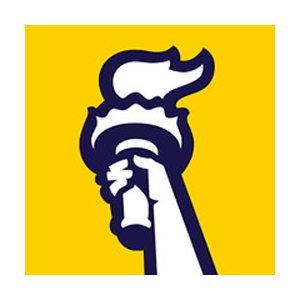 Liberty Mutual is an insurance company that specializes in consumer and business insurance lines. Its commercial insurance products include general liability, business owner's policy (BOP), mergers and acquisitions, captives, commercial auto, group programs, umbrella insurance, workers' compensation, and more. It provides customized pricing and is best for manufacturing companies that need help in implementing risk management programs.
Liberty Mutual Pros and Cons
| Pros | Cons |
| --- | --- |
| Caters to almost all types and sizes of businesses from multiple industries | Does not offer online quotation |
| Offers a broad range of coverages | Has mostly negative reviews for its business insurance products |
| Has thousands of agents and claims adjusters located in its regional offices throughout the United States | |
| Offers a one-stop online destination for safety tools, training, and resources (Liberty Mutual SafetyNet) | |
Who Liberty Mutual Is Best For
Manufacturing companies that need help in implementing risk management programs: Liberty Mutual provides training videos, safety tools, and other resources on emerging risk trends. These are aimed to help you drive efficiency, improve safety, and increase productivity, which ultimately results in reduced cost of coverage.
Businesses with changing insurance needs: The insurer conducts audits to make sure that the premium you're paying for your coverage accurately reflects your business's operations over the policy period. For example, if the audit shows that you overpaid for your coverage, then your bill will be reduced.
Liberty Mutual Pricing
Like most business insurance companies, Liberty Mutual costs are not published on its website. However, as per research, its premiums range around $400 to $3,000 annually (approximately $33 to $250 per month).
If you want to get a personalized quote, you may find a local agent or broker near you through its website. Liberty Mutual works with thousands of independent agents and brokers across the country who can help you find the right coverage for your business.
Liberty Mutual Alternatives 2020
| Insurance Company | Best for |
| --- | --- |
| | (Best overall) Industry-leading customer care and specialized packages at competitive prices |
| | Home-based business owners looking for affordable coverage |
| | Small- to midsized businesses that want help with risk management |
| | International coverage for business transactions and trips |
| | Technology businesses seeking errors & omissions insurance that includes cyber liability |
| | Professional liability coverage added to a business owner's policy (BOP) |
| | Liquor stores and restaurants that need liquor liability included in their BOP |
| | Delivery and transportation businesses requiring affordable commercial auto insurance |
| | Startups, particular tech companies that need management liability insurance immediately |
Liberty Mutual Business Insurance Coverages
Liberty Mutual has a variety of property and casualty insurance coverages tailored to your business needs. Below are some of its most popular commercial insurance solutions discussed in detail.
​BOP and Commercial Packages
Liberty Mutual's BOP combines business property and general liability insurance in one policy and is intended for smaller businesses. Its Commercial Package, on the other hand, offers broader coverage options, higher policy limits, and more comprehensive solutions than a BOP and is designed for up to midsized businesses
Workers' Compensation Insurance
This coverage protects your business and employees and covers lost wages and medical treatments resulting from an employee's work-related injury or illness. Liberty Mutual's workers' compensation program includes proactive risk control solutions like accident prevention training. This promotes good workplace practices and helps you in lowering your total risk cost.
Commercial Auto Insurance
Liberty Mutual's auto commercial coverage offers risk control services, such as its Decision Driving program, where it provides driver safety training to your business vehicle operators. The insurer also has a managing vital driving performance (MVDP) tool, which uses your vehicle operator telematics data to monitor unsafe driver behaviors like speeding or sudden braking.
Additionally, Liberty Mutual has made commercial auto insurance claims processing easier through its Liberty Mutual Expedite app, which allows your drivers to snap photos of auto damage and instantly request an estimate from one of its claims experts. Moreover, it has a Guaranteed Repair Network (GRN), which gives you convenient access to selected repair facilities nationwide and priority status for your vehicles.
Specialty Programs
Liberty Mutual provides customized specialty programs that fit the needs of businesses in the following industries: adult residential care homes (property only), auto dismantling, behavioral healthcare facilities, bowling centers, sports and fitness, contractors coverage, insurance agents errors and omissions, mobile home parks, nonprofits, scrap metal, and self-storage.
Umbrella Insurance
This safeguards your business by giving you an additional layer of coverage over your existing liability policies. As part of Liberty Mutual's umbrella insurance, you can get up to $35 million in coverage over Liberty Mutual Insurance primary liability policies and up to $25 million in coverage over another carrier's primary liability policies (underlying carriers must be rated A-V or better by A.M. Best).
Aside from the ones listed above, Liberty Mutual also offers other property and casualty coverages, including captives, mergers and acquisitions, ocean and inland marine, third-party administration, excess liability, equipment breakdown, surety bonds, property, and general liability insurance. You may check out its website to know more about each product's details.
Most Helpful Liberty Mutual Reviews
There are very few online reviews for Liberty Mutual's business insurance products, and most of them speak of negative experience with the provider. Clients who wrote negative reviews complained about the constant increase in their premiums.
Premiums keep rising
One policyholder, who has been with Liberty Mutual since 2017, left a negative review of Liberty Mutual on NerdWallet, saying that his commercial auto insurance premium kept on increasing. This is despite the fact that he has never had any speeding ticket or any bad driving history record. He added that when he asked the provider the reason for the increase, he was only told that it was because the numbers of cars on the roads are increasing, which he thought is unacceptable.
Liberty Mutual Frequently Asked Questions (FAQs)
Every business situation is unique, and small business owners should seek out answers before selecting an insurance provider. We've gathered some of the most frequently asked questions about Liberty Mutual below and answered them.
Does Liberty Mutual provide insurance products to small businesses only?
While it has dedicated small business coverages for those with fewer than 1,000 employees, it also offers coverages for midsize and large businesses with up to 200,000-plus employees.
When will I receive my claim check?
​Your claim check should arrive three to five business days after it is processed. Checks are sent through the mail via the US Postal Service (USPS).
How are premium audits conducted?
They are completed either electronically or in person. There are also instances wherein an in-person audit may be required even after you've completed it online. Documents and information required for the audit vary but typically include your company's general information, payroll details, list of contractors or subcontractors, sales and other premium relevant information, bank statements, and claims history.
Our Top Business Insurance Provider Picks
In case you still are not sure if Liberty Mutual is right for you, then this article on the best small business insurance companies is a review of our top choices. In this guide, we reviewed dozens of providers and narrowed them down to our top picks based on key criteria like coverage types, customer service, and pricing.