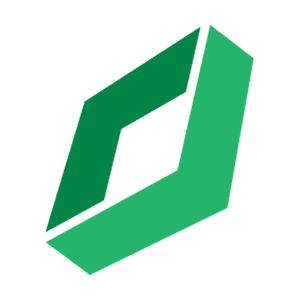 Liberty SBF is a commercial real estate lender that offers low-cost, fixed-rate financing to property owners and investors nationwide. Its core loan products include Small Business Administration (SBA) 504 loans, conventional loans, and bridge loans. It can lend up to $14 million and is best for those who are looking for SBA 504 commercial real estate loans with low rates and high loan-to-value (LTV) ratios.
Liberty SBF Pros and Cons
| Pros | Cons |
| --- | --- |
| Up to 90% LTV | Has strict borrower qualifications |
| Discloses fees and requirements on its website | Charges prepayment penalties |
| Offers low-interest rates | No online application |
Who Liberty SBF Is Best For
Property owners and investors looking for SBA 504 commercial real estate loans: Liberty SBF is a good fit if you are looking for government-backed funding to finance your real estate projects or property purchases since it offers lower rates compared to similar providers. One thing to take note, however, is that its funding is solely for commercial real estate purposes and cannot be used for other uses such as for equipment purchases.
Established investors who can meet its qualifications: While Liberty SBF provides great deals on its loan programs, it has strict borrower qualifications. This means that you must have good-to-excellent credit scores, enough years of experience, and be a profitable business.
Liberty SBF Costs and Terms
| | SBA 504 Loans |
| --- | --- |
| Loan Amounts | Up to $14 million |
| LTV | Up to 90% |
| Interest Rates | 4% to 6% |
| Repayment Terms | Up to 25 years |
| Funding Speed | 30 days |
Liberty SBF's costs for its SBA 504 loan include lender fees ranging from 1% to 3.75% and closing costs, which is a $3,000 processing fee plus $10,000 expense deposit. A prepayment penalty will also be charged if the loan is repaid within the first five years.
Its SBA 504 loans are used exclusively to acquire and refinance owner-occupied, hospitality, multiuse, and special-use properties. The lender typically funds deals that are above $1 million and lends up to 90% of the value of the property.
Do You Qualify for Liberty SBF Financing?
| | |
| --- | --- |
| Minimum Credit Score | 680 and above |
| Time in Business | At least two years |
| Minimum Debt Service Coverage Ratio (DSCR) | 1.20 |
| Minimum Down Payment | 10% to 20% of the purchase price |
Liberty SBF follows more or less the same qualifications as other SBA 504 lenders. These requirements include a credit score of at least 680, being in business for two or more years, a DSCR of 1.20, and occupancy of the property financed. The good part is that the lender does not require any additional collateral other than the real estate you're financing.
Another point to consider is that SBA loans, in general, usually require a long list of documents and paperwork. Exact documentation needed may vary depending on your business and the real estate project you're requesting funding for.
Liberty SBF Application Process
Unlike many lenders, Liberty SBF does not offer online applications, which can be a bummer for those who are looking for a more convenient way to apply for a loan. If you wish to get started with Liberty SBF, you may call them directly, send an email, or fill out an inquiry form on its website.
Liberty SBF Alternatives 2020
| | | | | |
| --- | --- | --- | --- | --- |
| Best For | Online platform that connects you with SBA 7a commercial real estate loan providers | Businesses who are up for expansion or renovation | Businesses as young as six months that need quick loan approval | Businesses in need of short-term loans to finance renovation or expansion to a new location |
| Loan Amount | Up to $5 million | Unlimited | Up to several million dollars | $5,000 to $250,000 |
| APR Range | 7% | 5% to 7% | Starting at 5% | Varies |
| Repayment Term | 25 years | Up to 25 years | Up to 25 years | Up to 12 months |
| Minimum Credit Score | 680 | 700 | 620 to 650 | 600 |
What Business Owners Should Know About Liberty SBF
It also offers conventional loans: Liberty SBF provides conventional loans as high as $7.5 million, with terms of up to 10 years. This program can lend up to 70% LTV and provide up to 30 years of amortization.
It also offers bridge loans: Meanwhile, its bridge loan programs start at $1 million with 12-month interest-only loan terms. Nonrecourse loans are also available for this type of financing with rates starting at L+6.99%.
It directly finances commercial real estate transactions: Liberty SBF takes great pride in its ability to source, structure, and underwrite complex transactions for its borrowers. What's in it for you is that it makes the whole lending process straightforward and accurate.
It has the experience and expertise: Its team is made up of experienced small business and commercial real estate lending professionals who bring more than five decades of combined business lending and investment experience. This means that you will be assisted by a specialist from start to finish.
Most Helpful Liberty SBF Reviews
There are very few Liberty SBF reviews available online as of this article's writing (July 17, 2020). If you are a past or current Liberty SBF client, please leave a review to help other business owners who are deciding whether or not to work with the company.
Liberty SBF Frequently Asked Questions (FAQs)
What are the eligible property locations for Liberty SBF's loans?
Properties located in metropolitan statistical areas within the United States and its territories exhibiting strong economic and property-type specific fundamentals are eligible for funding. Unfortunately, its bridge loan program specifically excludes properties located in Alaska, Hawaii, and Nevada.
Does it offer nonrecourse loans?
Nonrecourse bridge loans are available. However, SBA 504 and conventional loans are always full-recourse loans.
Bottom Line
Liberty SBF offers some of the lowest rates for SBA 504 loans in the market. It also lends up to 90% of the property value and does not require additional collateral other than the real estate being financed. The lender is also transparent with its fees and requirements on its website.
However, these benefits are balanced by its high borrower qualifications, several fees―including a prepayment penalty―lack of an online application option, and limited purposes for the loan. It is important that you weigh in its advantages and drawbacks carefully to see if it's the right option for your business.
If you aren't sure if Liberty SBF is right for you and you want to see alternative options, then this article on the top commercial real estate loan providers is a review of our top choices. In this guide, we compared the top providers according to their terms, costs, and qualifications.