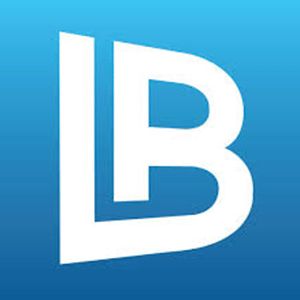 LoanBuilder is a direct business lender owned by PayPal that allows users to get short-term financing solutions quickly by customizing the terms. Also marketed as PayPal Business Loans, to PayPal customers, it offers $5,000 to $500,000 of loans, depending on a business's eligibility. The minimum required FICO score is 550. Approved loans can be funded on the next business day.
LoanBuilder Pros and Cons
| Pros | Cons |
| --- | --- |
| Simple application process | Inconsistent quality of customer service |
| Available in all 50 states | Short repayment terms |
| Fast funding | |
Who LoanBuilder Is Best For
A LoanBuilder short-term credit is best for:
Borrowers who need quick funding: Emergency situations sometimes require businesses to receive loan funding fast. LoanBuilder allows eligible businesses to get fast access to short-term loans in as fast as the next day.
Business owners who want to repay their loan fast: LoanBuilder loans need to be repaid in less than a year and weekly payments are required from the borrowers.
Business owners wanting an early repayment benefit: LoanBuilder is one of only a few online lenders that offer borrowers a discount on interest if they repay the loan early.
LoanBuilder Costs and Terms
| | Short-term Loan |
| --- | --- |
| Loan Amount | Up to $500,000 |
| APR Range | 12% to 136% |
| Repayment Term | 13 to 52 weeks |
| Repayment Schedule | Weekly |
| Funding Speed | Next day |
One of the most appealing advantages of LoanBuilder is that it allows potential borrowers to check their eligibility, see the terms of their desired loan, and customize the offer just by filling out the online application form. LoanBuilder's borrowing fees are calculated during the application process and stay the same for the term of the loan.
Do You Qualify for LoanBuilder Financing?
| | Short-term Loan |
| --- | --- |
| Personal Credit Score | At least 550 |
| Time in Business | At least nine months |
| Annual Revenue | At least $42,000 |
LoanBuilder has easier requirements than most of its competitors that includes only a fair credit rating of at least 550, a business operation for just nine months, and only $42,000 in annual revenue. Aside from these though, the borrower must not have any active bankruptcies to qualify.
LoanBuilder Application Process
Applicants should complete an online questionnaire to determine their business' eligibility, which could take five to ten minutes. Alternatively, those interested may call a Business Funding Expert at 1-800-347-5626. During the initial stage, applicants must select their desired terms (the loan amount and duration).
Once the application is approved, the borrower will be prompted to sign a contract electronically. The signed contract will be emailed to the borrower and will include bank instructions for setting up weekly debited payments. The loan funds will then be directly transferred to the borrower's business bank account in as fast as one business day if the loan is approved by 5 PM ET, Monday through Friday (except on bank holidays).
LoanBuilder Alternatives
| Company | Best For |
| --- | --- |
| | Repayment terms up to three years on funding up to $500,000 |
| | Traditional bank term loans available nationwide with low rates |
| | Online term loans with repayment terms up to seven years |
| | Bank term loans up to $200,000 with terms up to five years |
| | Evaluating funding options with a free online lending marketplace |
What Business Owners Should Know About LoanBuilder
LoanBuilder interest is a flat rate applied to the loan: Borrowers can compare the cost of financing and expected earnings from an investment directly because the total cost of the loan is simply the fee added to the loan amount.
LoanBuilder's lender is WebBank, a member of FDIC: Although LoanBuilder was acquired by PayPal from Swift Financial, the funds for the loans come from WebBank.
Some industries are not eligible for a LoanBuilder loan: Some borrowers are not qualified to get a loan from LoanBuilder, such as lawyers, agents, and managers for public figures (i.e. artists, athletes, entertainers), and independent writers, artists, and performers. This also applies to organizations that are categorized as religious, non-profit, human rights, civic and social, business and professional, voluntary health, and labor and political. For more information on the ineligible borrowers, you may visit LoanBuilder's website.
Most Helpful LoanBuilder Reviews
Online LoanBuilder reviews are generally positive. Borrowers who had experience dealing with the company like LoanBuilder's quick and simple process. There are also commendations on the specific people who assisted them, although some reviewers mentioned poor communication and no reply to emails from the company's customer support. Some cited that they are not given enough time to go through the fine print.
The process was very quick and easy
One borrower who left a positive LoanBuilder review on Trustpilot described the loan eligibility checking process as very quick and simple. She added that the phone representative who assisted her was very helpful in communicating and helping her determine her options. She's also very happy that she was given a loan that is larger than what she was expecting, which gives her more flexibility with her business plans.
The Business Financing Expert was too pushy
A LoanBuilder borrower who left a negative review on Trustpilot complained that the loan closer was too pushy, demanding him to make a snap decision. He said he would've wanted to have some time to read the fine print first.
LoanBuilder Frequently Asked Questions (FAQs)
Will it affect my credit score if I apply for a loan at LoanBuilder?
Completing the application form will not impact your credit score. It is only when you decide to go through the application process that credit and public record checks will be done⁠—and this is when it may affect your credit score.
Do I need to have a PayPal account to get funded by LoanBuilder?
No. Borrowers are only required to have a business checking account where the loan funds will be disbursed and the weekly payments will be auto-debited from.
Can LoanBuilder repayment schedules be adjusted?
No. When you sign the contract, you will select your preferred payment day. After the loan is funded, weekly payments will be auto-debited from your business checking account, and you will not be able to adjust when or how often you pay.
Bottom Line
LoanBuilder is a good option for borrowers who need short-term loans and quick funding. Its loans of up to $500,000 should be repaid in less than a year and automated weekly payments are required, so if your business needs a longer repayment period and less frequent payments, then long-term financing is what your business might be more suitable for.