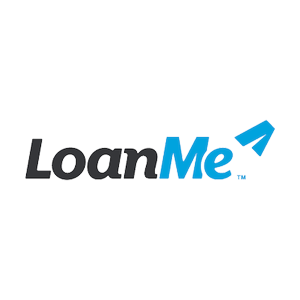 LoanMe is an online lender that offers unsecured short-term business loans. It has been in business since 2013 and has funded over $1.8 billion in loans. It can lend up to $250,000 and is best for businesses that need quick capital but are experiencing difficulties qualifying with traditional lending institutions.
LoanMe Pros and Cons
| Pros | Cons |
| --- | --- |
| Fast funding | High APRs |
| Transparent costs and fees | Charges an origination fee |
| Predictable fixed monthly payments | Unavailable in all states |
Who LoanMe Is Best For
Businesses that are not usually serviced by traditional financing institutions: It has short business tenure and relaxed credit score requirements, which makes LoanMe an ideal solution for startups, solo entrepreneurs, internet-based businesses, and those with substandard credits or unstable financial histories.
Those who are in need of quick capital: Its same-day funding turnaround is perfect for companies that are in need of immediate cash injections to process payroll, pay off invoices, purchase inventories, and cover emergency expenses.
Business owners who are looking to consolidate debt to improve credit standing: Its business loans can be used to replace your daily and weekly debts with one predictable monthly payment, helping you manage your budget and rebuild your credit score.
LoanMe Costs and Terms
| | Short-term Loans |
| --- | --- |
| Loan Amounts | $3,500 to $250,000 |
| APR Ranges | 24% to 149% |
| Repayment Terms | Six months to 10 years |
| Repayment Schedules | Monthly |
| Funding Speed | Same day |
LoanMe's costs and fees are 100% transparent—something that the lender is praised for. It offers quick approval, same-day funding, true debt consolidation, and predictable fixed monthly payments that can be paid in flexible terms of anywhere from six to 120 months (10 years). It also does not require any collateral or prepayment penalties.
On the other hand, it charges skyscraping rates and fees with APRs ranging from 24% to 149% and origination fees that are anywhere from 5% to 10%. Unless you plan on paying your loan quickly, you should really take this factor into full consideration as you might end up paying too much for your loan.
Do You Qualify for LoanMe Financing?
| | |
| --- | --- |
| Minimum Credit Score | 500 |
| Time in Business | Three months |
| Gross Annual Revenue | No minimum indicated |
LoanMe is one of the few lenders that require very short business tenure (at least three months in operation) and a low personal credit score requirement (500), which can be a major draw for startups and unstable businesses. Its other basic qualifications include:
A checking account (at least 90 days open)
Access to online banking
Authorization to obtain credit
A valid I.D. (such as a driver's license)
Business Employer Identification Number (EIN)
A voided check
Additionally, LoanMe requires that your business must be for-profit and have a proper name. You must also be 21-years-old and represent at least 25% of business ownership.
LoanMe Application Process
You may submit your application online by filling out a form with your personal and business details, and that process should take approximately five minutes to complete. After sending your application, LoanMe immediately reviews and determines whether or not you are eligible for a loan.
If you meet LoanMe's requirements, then you will be provided with the amount you qualified for and may be asked to send in additional documentation to verify your identity and bank account. Once everything is finalized, the lender will deposit the funds into your business account in as little as two hours.
Alternatively, you may speak to one of its loan specialists at 844-956-2663. Either way, loan approval and funding is fast and easy.
LoanMe Alternatives 2020
Best For

Businesses that need to borrow against their invoices or need a low-rate line of credit quickly

Businesses with good credit that need fast financing and low rates

Newer businesses with less-than-perfect credit that need fast funding

Loan Amount

Up to $5 million for invoice factoring;
up to $250,000 for line of credit






Up to $500,000

Up to $100,000

Terms

Six or 12 months for line of credit

Three to 36 months

12 or 24 weeks

Funding Time

One day

One day

One day

Credit Score

530+ for invoice factoring

600+

No minimum credit score requirement
What Business Owners Should Know About LoanMe
It reports your payments to major personal and business credit bureaus: This is good news if you consistently make repayments on time as it creates a positive impact on your credit scores. With a greater credit score, you can qualify for better terms and lower rates.
It also provides personal loans starting as low as $600: This is convenient for those who want to obtain and manage both their personal and business loans in one place. LoanMe can lend up to $100,000 and fund loans in as quick as three to four hours. You just need to be 18 years of age with a personal checking and online banking account to get started.
It offers small business loans in only 30 states: These include AL, AZ, CA, DC, DE, HI, IA, ID, IL, IN, KS, KY, LA, MD, ME, MO, MS, NC, NE, NH, NJ, NM, OH, OR, SC, UT, VA, WA, WI, and WY. It should also be noted that loan approvals are based on state-by-state lending laws and LoanMe's underwriting guidelines.
Most Helpful LoanMe Reviews
There are mixed LoanMe reviews available online. Most of the positive feedback is dedicated to its fast funding and professional customer support staff, while its negative ratings come from complaints about high interest rates and ruined credit scores.
Fast service and great customer support
According to one customer who left a positive review on Trustpilot, he was amazed by the speed of his loan completion and the support that he received from its staff. He added that the representative was very patient in explaining to him the process and everything that he needed to know. He ended his review by wishing other companies to follow LoanMe's example.
Undisclosed payment reporting to credit bureaus
One client who left a negative review on Google said that it has very high interest rates—although that is something she already knew in the beginning. She furthered that she is more disappointed that LoanMe didn't inform her that it would report her business loan to credit bureaus.
LoanMe Frequently Asked Questions (FAQs)
What payment method does it accept for small business loan repayments?
It accepts fixed monthly Automated Clearing House (ACH) payments.
Does it allow multiple loans at the same time?
No, it only allows one loan at a time. It does, however, allow you to pay off your loans earlier without a prepayment penalty. Through satisfactory repayments, you can establish a good relationship with LoanMe, which gives you a chance to qualify for better offers and rates on your next loan.
How quickly can I get funding?
It can provide funding in as little as two hours. It should be noted, though, that for you to be funded on the same day, final approval must be given and loan documents must be signed before 5 p.m. Eastern time.
Bottom Line
LoanMe is the ideal solution for businesses that are looking for quick cash without having to go through long application processes or complying with stringent requirements. It offers same-day funding and predictable monthly repayments, but it should be noted that this speed and convenience come at a high cost as LoanMe is known for its incredibly high interest rates (24% to 149%) and origination fees (5% to 10%).
If you aren't sure if LoanMe is right for you, then this article on Fast Business Loans: 6 Best Quick Business Lenders is a review of our top choices. In this guide, we compared the top providers according to their terms, costs, and qualifications.