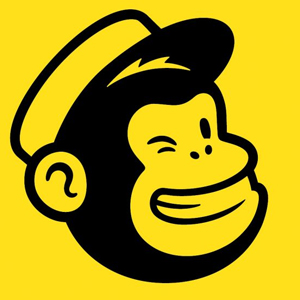 Mailchimp is an email marketing software that offers robust marketing tools to automate campaigns. Its features include remarketing ads, landing pages, audience segmentation, website builder, split testing, campaign builder, and more. Its pricing ranges from $0 to $299 per month. It is best for businesses that want a robust email marketing software with a free option.
Mailchimp Pros & Cons
| Pros | Cons |
| --- | --- |
| Offers a free plan | Huge pricing jump from Standard plan to Premium plan |
| Includes other tools, such as website and landing page builders | Limited seats available, except for the Premium plan |
| Great for running drip campaigns | |
Who Mailchimp Is Best For
Businesses that want a free, but robust email marketing tool: Small businesses that send 10,000 or fewer emails to their subscribers per month can take advantage of Mailchimp's free plan. Its free plan offers users helpful tools such as audience segmentation and behavioral targeting.
Businesses that regularly run drip marketing campaigns: Businesses that run extensive drip campaigns would benefit from Mailchimp's large email sending allocation, which can reach up to 3 million emails per month.
Mailchimp Pricing
Mailchimp's pricing varies depending on the number of contacts that you have. It has a free option, while paid plans start at $9.99 per month. The main differences between the plans include the number of monthly emails and audiences (recipient segmentation), as well as access to premium features such as behavior-based automation and predicted demographics.
| | Free | Essentials | Standard | Premium |
| --- | --- | --- | --- | --- |
| Monthly Pricing | $0 | $9.99 to $249 | $14.99 to $499 | $299 to $1,099 |
| Best For | Startups and beginners who want to grow their audience | Businesses that need to send up to 50K emails regularly | Teams that require tools and features to develop useful audience insights | Teams that want to optimize their email marketing strategies |
| User Allocation | 1 | 3 | 5 | Unlimited |
| Contacts | Up to 2,000 | 500 to 50,000 | 500 to 100,000 | 10K to 200K |
| Monthly Emails | Up to 10,000 | Up to 500,000 | Up to 1.2M | Up to 3M |
| Audiences | 1 | 3 | 5 | Unlimited |
Free Plan
The Free Plan offers essential features, such as audience dashboard, tags, segmentation, behavioral targeting (campaign engagement and purchase behavior), as well as contact profiles and a survey builder.
Essentials Plan
The Essentials plan builds on the features of the Free Plan. It offers additional premium features such as total access to prebuilt templates, split testing, and 24/7 email and chat support.
Standard Plan
The Standard plan offers significantly more premium features than the Essential plan, and some of these features include behavior-based automation series, predicted demographics, customer lifetime value, purchase likelihood, lookalike audience finder, retargeting ads, and delivery by time zone.
Premium Plan
The Premium plan is Mailchimp's most advanced plan. It mostly offers the same features as the Standard plan but also includes functionality such as multivariate testing, comparative reporting, and phone support.
Author's note: Upon exploring Mailchimp's dashboard, I observed that even the free version offers quite an extensive set of features. I particularly like the campaign management feature, which is where you can start building your email with the help of prebuilt templates. For example, you can choose the Automation Email option and you will be able to use sample templates to welcome new subscribers, send special occasion greetings (such as birthdays), share website or blog updates, and more.
Mailchimp Alternatives 2020
| Email Marketing Software | Best For |
| --- | --- |
| | Organizations that want email marketing campaign formats specific to promotions, events, and surveys |
| | Ecommerce businesses that want email marketing software with insights like buyer intent and preferred products |
| | Bloggers who want to send highly targeted content tailored to subscriber interests, location, and more |
| | Businesses that want to launch user-friendly automated email campaigns that are subscriber- and time zone-specific |
| | Established businesses with a large team and multiple lists that need advanced email marketing capabilities |
Mailchimp Features
Mailchimp provides you with an extensive set of email marketing tools to help you manage your customer relationships better and continuously grow your business. Below are some of its key features:
Audience dashboard: The dashboard helps you get to know your audience at a glance, visually showing you segments within your audience data that you can send targeted campaigns to with just a few clicks.
Behavioral targeting: This helps you make campaigns feel like a one-on-one conversation in real-time, sending the right message at the right moment, and always making the right product recommendations.
Look-alike audience finder: This works with social ads and postcards to help you reach more people. It uses its marketing customer relationship management (CRM) data and large audience networks to find new people who are similar to your contacts.
Prebuilt email templates: It provides predesigned templates that include all the content blocks and design elements you need to launch a professional‑looking campaign in minutes.
Content studio: This lets you store and manage all your images and files in Mailchimp's content studio, so you can always find what you need for your campaigns.
Data analytics: You can keep tabs on all your marketing campaigns—including emails, automations, social ads, and more—directly from your account. It will provide you with real-time stats at a glance to help you identify what's working and make smart decisions about where to put your marketing budget.
Mobile app: The app allows you to create, edit, and track performance on your email campaigns wherever you are. Its templates are designed to look optimized on mobile, tablet, and desktop.
Most Helpful Mailchimp Reviews
Most users who left Mailchimp reviews online reported that it is efficient in managing email campaigns and has great automation features. They also like its extensive prebuilt template library. Some users, however, said that it could get very expensive—especially for those who want to switch from the Standard to the Premium plan. They also said that its automation process creation is not that intuitive.
Most helpful positive review: Robust email marketing & automation solution
"Great templates, easy email campaign management, landing pages, and list management—the best email marketing tool around. Mailchimp makes sending bulk email campaigns fun and simple. It's easy to build mailing lists, forms to collect email addresses and sign up new subscribers, and then to design email campaigns from existing or scratch templates. We send monthly newsletters, ad-hoc campaigns for seminars, webinars, and so on, and follow-ups on sign-up or for feedback."

— Guy Griffiths
Most helpful negative review: Doesn't offer an intuitive automation workflow
"I would say that Mailchimp does not offer the most intuitive automation creation. There is no standardized workflow editor, which can cause initial startup issues for those learning the platform. Furthermore, live help is only available for paid subscribers. While there is an easy to search knowledge base, it would be nice to have the ability to connect with live help when resources run thin."

— Joshua Melder
Mailchimp Frequently Asked Questions (FAQs)
Are there training materials available for new Mailchimp users?
Yes. Guides, tutorials, and marketing tips are available on the Mailchimp website. The software also offers email and chat support.
Are there any special plan offerings for nonprofit organizations?
Mailchimp offers a 15% discount to nonprofit and charitable organizations.
How can Mailchimp help users improve their email marketing campaigns?
Mailchimp has a reporting functionality that provides marketing insights for trend monitoring and performance tracking. It can also help review customer behavior and analyze competitors to improve their email marketing implementation.
Bottom Line
Mailchimp is one of the top and most popular choices when it comes to email marketing software, and it is easy to see why. The platform offers an extensive set of features that are essential to launching marketing campaigns, particularly audience segmentation, prebuilt templates, analytics, and profiling. It even has a landing page and website builder—major functionalities that are usually handled in a separate platform.
Overall, I think it is a very good choice for any business size—from those starting small and simply requiring a reliable tool to regularly reach out to their subscribers to large enterprises that need to send up to 3 million emails per month.
If you are not sure if Mailchimp is right for you, this article on the best email marketing software for small businesses is a review of our top choices. Our team looked at a variety of solutions and narrowed down our recommendations based on price, features, and ease of use.