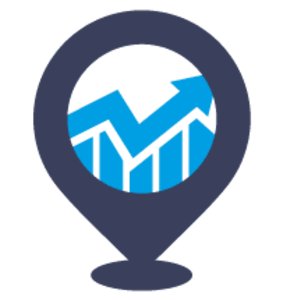 Mashvisor offers real estate lead generation and investment solutions. It features property search, analysis, recommendations, and off-market opportunities. It costs $10 to $93.33 per month, billed quarterly. It is best for real estate investors looking to buy and rent out properties and those who have specific preferences on their target properties.
Mashvisor Pros & Cons
| Pros | Cons |
| --- | --- |
| Finds off-market properties like foreclosures and tenant-occupied rentals | Reported to give inaccurate property data and return on investment (ROI) calculations |
| Offers property investment recommendations | Limited to residential properties |
| Provides extensive comparables | |
Who Mashvisor Is Best For
Real estate investors looking to buy and rent out properties: Mashvisor specializes in finding traditional rental properties and Airbnb properties. It also calculates the estimated return on investment (ROI) for each.
Investors who have specific preferences on their target properties: As you search for properties using Mashvisor, you can also input your budget and preferences on property type, rental strategy, and the number of bedrooms, among others. The platform then provides recommendations based on these criteria.
Mashvisor Pricing
Mashvisor's pricing ranges from $10 to $93.33 per month, billed quarterly. Its four plans vary in terms of the number of cities you can search properties in, the number of comparables you can export, and access to advanced features like data heatmaps, property sales history, and off-market properties.
Plans

Starter

Basic

Professional

Expert

Best For

Beginner real estate investors

Investors who want access to comprehensive property records

Investors who want extensive comparables for their target properties

Investors who are interested in off-market properties

Quarterly Pricing
($/Month)

$10

$29.99

$58.33

$93.33

Annual Pricing
($/Month)

$7.50

$25

$49.92

$79.17

Number of Cities

2

3

5

Unlimited

Rental Comps

✓

✓

✓

✓

Property Sales History

✕

✓

✓

✓

Sales Comps Export

N/A

N/A

75 per month

500 per month

Off-market Properties Filter

✓
All plans are paid in full at the start of the billing cycle.
Starter Plan
The Starter plan has Mashvisor's basic features, such as nationwide property search, short-term rental data, smart property recommender, property type filter, historical market performance, cap rate and ROI filters, occupancy rates and income, for sale filters, investment analysis, and market insights.
Basic Plan
The Basic plan has the Starter plan's features as well as data heatmaps and tax history. Data heatmaps come with color-coded maps that show areas with different listing prices, rental income, ROI, and occupancy rate for Airbnb properties.
Professional Plan
The Professional plan includes all the features the Starter and Basic plans have, plus customized email alerts and additional property reports. Accounts under this plan can generate and export the following property reports: short-term comps (50 per month), property owner data (50 per month), rental comps (75 per month), sales comps (75 per month), and property listings (75 per month).
Expert Plan
The Expert plan has all of the lower plans' features as well as foreclosure and multifamily properties filters, collaborative customer relationship management (CRM), and outreach campaigns. If you are a broker or agent, you can also give access to up to two of your clients. You can export up to 250 short-term comps per month, 400 property owner data per month, and 500 per month each of sales comps, rental comps, and property listings.
Mashvisor Alternatives 2020
| Real Estate Lead Generation Companies | Best For |
| --- | --- |
| | Agents who need real estate-specific lead generation software with a built-in CRM |
| | Agents who want automated, data-driven tools to enhance their lead capturing and lead nurturing efforts |
| | Agents looking for an all-in-one platform with sophisticated lead generation features like A/B landing page testing |
| | Agents who want a no-frills CRM that's integrated with leads generated from Zillow |
| | Agents who want to capture leads using social media sites like Facebook and Twitter |
| | Agents who need sophisticated client engagement with a fully integrated mobile app |
Mashvisor Features
Mashvisor's features are designed to help you find and analyze rental properties. Below are its main features:
Nationwide Property Search
Mashvisor enables you to search for rental properties with different filters, such as budget, cap rate, ROI, active listings, and property types. The platform also displays color-coded heatmaps that indicate properties with various prices, ROI, and occupancy rates, among others.
Investment Analysis
The platform's analytics and reports include sales and rental comparables, historical market performance, occupancy rates, sales and tax history, and ROI.
Most Helpful Mashvisor Reviews
Upon reading Mashvisor reviews online, I found that most of its users are satisfied with it. Many said that it delivers relevant property search results. Some added that they were able to find a lot of Airbnb properties for sale. However, although its ROI estimates help compare different properties, others complained that the figures on these reports are inaccurate.
Mashvisor efficiently locates deals for rental properties
One user who gave Mashvisor a positive review on Trustpilot said that he was easily able to find good property deals. He added that the platform's rental estimates help him compare the profitability of different properties.
Its ROI reports are inaccurate
Another user who gave Mashvisor a negative review on Trustpilot said that its reports are inaccurate. He also reported that the customer support team is not responsive.
Mashvisor Frequently Asked Questions (FAQs)
Where does Mashvisor get its property data?
Mashvisor sources its property data from hundreds of multiple listing services (MLS). It verifies the data through prominent third-party real estate listing platforms, such as Trulia, Redfin, and Rent Jungle.
How does Mashvisor train new users?
Mashvisor provides tutorial videos on using the software. These videos teach you how to perform tasks like searching for properties and analyzing them.
Can I find properties outside of the U.S.?
No. Mashvisor only covers property listings within the United States.
Bottom Line
If you are not sure if Mashvisor is right for you, this article on the best real estate lead generation companies is a review of our top choices. Our team looked at a variety of solutions and narrowed down our recommendations based on price, advertising, lead nurturing capabilities, and support.
Disclaimer: The following information was provided by Mashvisor and does not necessarily reflect the views of FitSmallBusiness.com.
What is Mashvisor?
Mashvisor provides real estate investors with real estate investment analysis data for neighborhoods and properties in cities across the US housing market. Our mission is to empower real estate investors by providing them with automated, nationwide real estate data to help them find and analyze traditional and Airbnb investment properties with optimal rental performance.
In order to help real estate investors achieve their goals, Mashvisor provides various investment property analysis tools that offer an interactive analysis and insight into traditional and Airbnb investment properties. These include:
– A Heatmap Analysis Tool that allows real estate investors to quickly and easily conduct a thorough neighborhood analysis using metrics like median property price, traditional and Airbnb rental income, traditional and Airbnb cash on cash return, and Airbnb occupancy rate.
– A Rental Property Finder that helps real estate investors find the top-performing investment properties across up to 5 different cities at once simply setting a few filters including the type of investment property (single family home, multi family home, condo, etc.), rental strategy preference, number of bedrooms and bathrooms, and more.
– An Investment Property Calculator which automatically performs a complete return on investment analysis on any property for sale on the platform. This analysis will include a comparable rental income estimate, rental property cost estimates, cash flow calculation, cash on cash return, and cap rate – all of which can be adjusted based on different costs and the unique mortgage costs of the real estate investor. You can export this analysis report as well to share with your real estate agent, clients, or network.
Our focus is to ensure real estate investors have access to reliable real estate analytics to allow them to make smart and informed investment decisions.
"We aspire to help real estate investors attain investment property data to be able to make intelligent investment decisions. We believe that you should be able to quickly research investments nationwide, become well-informed on multiple markets, and meet your financial goals."
Mashvisor News & Activity
Mashvisor recently launched a new feature called Mashboard. This real estate investment tool caters to the needs of different real estate professionals including beginner and experienced real estate agents, real estate agents, and property managers and management companies.
The tool has a wide range of capabilities including an automatic lead qualification system and a Property Marketplace where you can list or find off market properties including foreclosed homes, short sale properties, auctioned properties, and bank owned homes, as well as a database for property ownership information. There is also an integrated email and SMS system.
Mashvisor Customer Service
Customers can contact Mashvisor Support by calling 1.415.742.8118 or emailing us at support@mashvisor.com. Alternatively, customers can visit our Help Center (https://help.mashvisor.com/) or Knowledge Center (https://www.mashvisor.com/blog/), where they can find helpful articles on our tools and other aspects of real estate investing.
Mashvisor Unique Features
Mashvisor is one of the few real estate websites that go beyond just providing access to real estate listings. It provides the kind of predictive analytics that real estate investors need in order to find the best investment properties that will provide the highest return on investment. All of this information and data is provided in an easy-to-understand, visualized, and automated way. Mashvisor has essentially banished the need for manual data collection in spreadsheets and calculations by hand. Even a beginner real estate investor can jump into the housing market with the confidence of a seasoned investor thanks to Mashvisor and its innovative tools and technology.