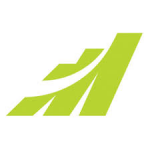 Maximizer CRM is a customer relationship management (CRM) software that helps users simplify and streamline their sales and marketing pipelines and customer service. Its features include contact management, lead and pipeline tracking, and reporting. Its pricing ranges from $40 to $70/user/month and it is best for users who need a CRM software with integrated sales management and marketing automation tools.
Maximizer CRM Pros and Cons
| Pros | Cons |
| --- | --- |
| Intuitive and user-friendly interface | New version may sometimes be incompatible with older ones |
| Available both on the cloud and on-premise | Not optimized for mobile use |
| Provides industry-specific CRM tools | |
Who Maximizer CRM is Best For
Mailchimp users: Maximizer CRM has a native integration with Mailchimp—enabling users to run seamless email marketing campaigns. Mailchimp's email automation tools use customer data housed in the user's CRM account.
Financial advisers: Maximizer CRM offers industry-specific features for financial advisers by providing them with tools on investment account management, insurance policy management, and industry processes and workflow management.
Maximizer CRM Pricing
Maximizer CRM's pricing has three annual subscription options: On-Premise CRM ($40/user/month), CRM Live ($65/user/month), and CRM for Financial Advisors ($70/user/month). The main differences between the plans are the numbers of minimum users required, server type, available storage, and access to advanced features and investment account management.
Plans

Annual Pricing*
($/User/Month)

On-Premise CRM

$40

CRM Live

$65

CRM for Financial Advisors

$70

Looking for a free, easy-to-use CRM? Try Freshsales.
On-Premise CRM
The On-Premise CRM plan maintains your data in your own private servers. The biggest advantage of this plan is that there is no data limit—you can scale based on your server's own size. Features of this plan include a sales team, marketing, and customer service module, third-party integrations, access from any device, personalized onboarding, and an extensive resource library.
Majority of the features may be found in the three main modules. The sales team module includes sales pipeline management, contact management, sales reports, and forecasting. The marketing module includes email marketing and templates, campaigns management, and customer segmentation. The customer service module includes customer service dashboards, communications tracking, and contact interaction tracking.
CRM Live
The CRM Live plan has the same features as the On-Premise CRM with only one difference. With this plan, you are limited to 75GB storage only. Other than that, features included in both plans are exactly the same.
Author's Note:
I signed up for the CRM Live plan and found the interface intuitive. Based on my observation, it looks very similar to the user interface of Microsoft Outlook. The dashboard is laid out simply and you can easily find the main tabs at the left-hand side of the screen, including the address book, opportunities, customer service page, campaigns, calendar, and lead hot list. It also allows you to customize your dashboard—from keeping it very simple to making it very detailed by choosing to add as many information fields as you like.
CRM for Financial Advisers
The CRM for Financial Advisors plan builds on the features of the CRM Live plan. It has the same base features and storage allocation. This plan is specifically designed for financial advisers and includes additional features such as consolidated household views, investment account management, insurance policy management, and industry processes and workflows.
Maximizer CRM Alternatives 2020
CRM

Best For

B2B businesses that need a customizable, robust, and competitively priced CRM with built-in phone

Small businesses that want a CRM with enterprise-class sales and support features

Businesses that want a free, no-frills CRM with basic features and unlimited users

Teams that want a user-friendly and visual pipeline to manage sales

Organizations seeking free lead and management software with integrated reporting

Businesses looking for a

robust CRM

with a top-notch mobile app
Maximizer CRM Features
Maximizer CRM provides you with an extensive set of CRM tools to manage your customer relationships better and continuously grow your business. Below are some of its key features:
Email Marketing
The Email Marketing feature enables you to boost conversions with smarter email sending. It enables you to send promotions to a targeted list of leads or automate a multi-phase drip campaign on a sustained basis. The tool allows you to track click-throughs and conversions, as well as manage opt-ins, opt-outs, and unsubscribes. You are provided with branded email templates for simple announcements or campaigns to help you launch professional-looking email marketing campaigns.
Additionally, the Email Marketing feature, through its Mailchimp integration, provides you with visibility into your marketing campaign statistics, including successful deliveries, opens, clicks, and bounces.
Sales Pipeline Management
The Sales Pipeline Management allows you to standardize multiple sales processes, track the various stages of your pipeline, and know the deal stage and history at a glance.
This feature allows you to achieve insights into what works and what does not in your sales pipeline. With its actionable insights, you may win more deals through personalized dashboard displays of critical pipeline indicators. You can also see the status of opportunities at each pipeline stage, along with weighted forecasts and progress to quota.
Market Intelligence and Insights
The Market Intelligence and Insights tools allows you to analyze and interpret a big amount of information covering your sales, marketing, and customer service initiatives, which can be done using the platform's wide-ranging search criteria and filters.
You can save favorite searches for quick recall later and export your data to Excel for reporting, quoting, record-keeping, and sharing. Maximizer CRM also simplifies data management by searching for duplicate entries by just a few clicks and specifying mandatory fields for consistent accurate reporting.
Customer Service Case Management
The Customer Service Case Management feature allows you to master your daily influx of support and service requests, create and manage a case with instant notifications, track trouble tickets ranked by urgency and severity, and prioritize agent workloads with queuing and routing tools.
A knowledge base is included to help resolve cases faster. Users get instant access to records of how agents solved similar cases and quickly recall other critical information including notes, forms, manuals, while in the field or on the phone. You can also store all your contacts, notes and key documents in one place, so that all agents can have access to important customer information.
Which CRM Provider is Best for You?
Most Helpful Maximizer CRM Reviews
There are very few up-to-date Maximizer CRM reviews online as of this writing (March 18, 2020). One user mentioned that it can be easily accessed anywhere and provides helpful pre-built email templates and another user said that it is recommended for businesses in the financial and digital marketing services. On the other hand, one user complained about the incompatibility of software versions.
Most helpful positive review: Highly recommended for financial and digital marketing businesses
"I've used Maximizer for 20 years. We started with the desktop software and now use CRM Live. We use it for opportunities, customer cases, leads, and recording the products our customers use from us. The customer service from Maximizer is outstanding. Highly recommend Maximizer for any business. We use it for a financial services business and a digital marketing business."
—David Motkoski
Most helpful negative review: Not mobile friendly and incompatibility of old and new versions
One user who gave Maximizer CRM a negative review said that the platform does not have a mobile-friendly interface and that the current version is incompatible with older licences, which makes transferring old databases to the new version virtually impossible.
Maximizer CRM Frequently Asked Questions (FAQs)
Can I customize my Maximizer CRM platform?
Yes, you can. You can add user-defined fields, update field names, and create business workflows that match your unique needs.
How does the free trial work?
Maximizer CRM's 30-day free trial allows you to test all of its features and modules. No credit card payment is required and you can convert to a paid subscription at any time during the trial.
Where will my data be stored?
Maximizer CRM can be deployed in the cloud or your own server. If you choose hosting it on Maximizer CRM's cloud server, your data will be hosted in one of its highly secure data centers in either Canada or the UK. Both data centers meet stringent standards for fault-tolerance and redundancy of power and cooling systems.
Our Top CRM Provider Picks
If you are not sure if Maximizer CRM is right for you, this article on the 10 Best CRMs for Small Business is a review of our top choices. Our team looked at a variety of solutions and narrowed down our recommendations based on price, features, and ease of use.