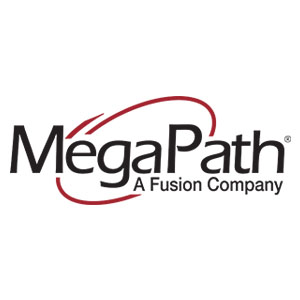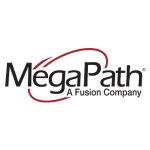 MegaPath is a provider of voice-over-internet-protocol (VoIP) services, internet services, and other business communication products. MegaPath was acquired by Fusion in 2019 and the name of the product is expected to change in the future. The company has also removed much of its public pricing information. This review will examine MegaPath reviews, pricing, features, and more to decide if MegaPath is a good fit for your organization. Click the button below to get started.
MegaPath Pricing
MegaPath advertises that their business phone service starts at $19.95 per user, per month. Other standalone solutions, like the unified communications software, begin at $24.95 per month. However, you will need to get in touch with the company's sales team to receive a custom sales quote, so these prices are subject to change. We would prefer it if the company made its pricing plans public.
Pros & Cons of MegaPath
Pros
MegaPath offers a full suite of business communications products, from VoIP software to unified communications to business internet packages. The VoIP service offers all of the call management features you'd need for your business, such as call handling, contacts, and voicemail. The fact that you can bundle it with other products is a nice bonus.
Cons
When researching business software, we feel that having transparent pricing is important. The fact that you have to get in touch with the company's sales team and negotiate a price could be a deal-breaker for business owners who would rather just select a package from Nextiva or RingCentral.
Additionally, Fusion declared bankruptcy earlier this year. While this may not affect the phone service itself, it is possible that the service could be discontinued at some point in the future. Investing in a solution only for it to be taken off the market a few months later can be extremely disruptive for small businesses.
MegaPath Ease of Use
There are several complaints online that MegaPath's VoIP service is more difficult to use than competing systems. They also find that the setup process is quite difficult. It lags behind its competitors in this respect.
MegaPath Customer Support
MegaPath offers 24/7 customer support by phone. There is also an email address that you can reach out to in the event of a problem. Several online reviews report that the company's customer support can be unhelpful. In our own experience, it took more than half an hour to be connected with a human agent.
MegaPath Features
Call Management
Call management refers to the ability to make, receive, route, and block all calls on your network. This is vital for any phone service, and MegaPath is no different. MegaPath also comes with call waiting, call transfer, call forwarding, block, and caller ID functionality. Making calls with MegaPath is just as easy as with any other VoIP service.
Phone Numbers
MegaPath offers both local and toll-free 1-800 numbers for customers. While local numbers are free, toll-free cost $2.95 per month. Competing solutions offer phone numbers for free with every new account. We would like to see MegaPath follow suit in the future.
Automated Attendant
Manually answering every phone call you get and routing it to the right extension can take a lot of time and effort. MegaPath offers an automated attendant that takes care of this for you. An auto-attendant greets and routes inbound calls to pre-specified extensions, phones, or voicemail boxes without any human intervention. This technology also gives your business a more professional phone presence.
Unlike most providers, MegaPath charges $9.95 per month for the automated attendant module. Many other services on the market offer auto-attendants for free with certain business packages. This is one of many added costs to the service.
Mobile App
Like most other VoIP services, users can download the MegaPath One app on their iOS or Android devices. This app lets you make and receive calls with your business number on your personal device. This is an ideal feature for workers who are out of the office often or work remotely.
MegaPath Alternatives
| | | | |
| --- | --- | --- | --- |
| | | | |
| Best for | Larger companies with flexible budgets that want advanced features and multiple lines | Business owners who want a business phone number on their mobile or personal phones | Small businesses that want the best balance of features, price, and customer service |
| Price | Starts at $39.99 (see more pricing details) | Starts at $29 (see more pricing details) | Starts at $34.95 (see more pricing details) |
Overview of MegaPath Reviews
There are not that many MegaPath reviews online at this time. Of the ones available, they are generally positive. Most reviews find it to be a solid service with good pricing. However, a common complaint is that when problems with the software do arise, the support team is not particularly helpful or efficient.
Our Top VoIP Picks
If you find that MegaPath is not the right fit for your unique business needs, do not despair. There is no shortage of powerful VoIP systems on the market today. For more information, check out our guide to the best small business VoIP services.
MegaPath FAQs
Does MegaPath offer international calling?
Yes. MegaPath offers calling to countries throughout the world. Concrete pricing is not publicly available at this time. You'll have to get in touch with the company's sales team for more information.
What types of industries can benefit from MegaPath?
MegaPath can be used by companies of all types and sizes. The company offers many communication services, and a sales agent can work with you to build a customized VoIP package with all of the features you may need.
Will Fusion's bankruptcy filing affect its products?
It is too early to determine how the filing will affect service. In June 2019, the company filed for Chapter 11 bankruptcy after its acquisition of MegaPath and other services failed to yield the desired results. While the service is still live, it is possible that Fusion could be sold off to another party or be discontinued altogether.
Is MegaPath Right for You?
MegaPath has all of the basic VoIP features you need starting at $19.95 per user, per month. Unfortunately, advanced features come at an extra cost, and the company does not do a very good job of communicating those costs to prospective customers. The company itself is also facing financial difficulties that make the future of the product uncertain.
Many complaints regarding MegaPath say that the company's customer service operations are severely lacking. Although the product itself is useful, these complaints could be a deal-breaker for companies that are looking to invest in an expensive phone system. We hope MegaPath improves its support operations in the future.