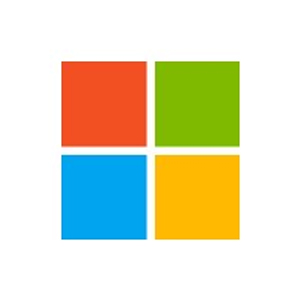 Microsoft Dynamics 365 is an enterprise-grade customer relationship management (CRM) software with robust marketing automation capabilities to help users personalize their customers' buying experience. Its features include automated marketing performance with artificial intelligence (AI)-driven insights, lead scoring, custom dashboards, and a 360-customer view. Its pricing ranges from $750 to $1,000 per month. It is best for enterprise businesses that use other Microsoft Office products.
In this review, we will focus on Microsoft Dynamics 365's Marketing Automation services.
Microsoft Dynamics 365 Pros and Cons
| Pros | Cons |
| --- | --- |
| Seamless integration with other Microsoft 365 services | Expensive than most providers |
| Offers highly sophisticated customer purchase journey customization | Not ideal for beginners with no experience of using CRM software |
Who Microsoft Dynamics 365 Is Best For
Businesses that use Microsoft Office and other Microsoft products: The software is part of Microsoft's huge software ecosystem and integrates seamlessly with its other products and services.
Enterprises that need to create highly customized consumer purchase journeys: The software provides users with tools to orchestrate personalized multichannel customer journeys that deliver the right message easily, at the right time, in the right channel to create rewarding relationships.
Microsoft Dynamics 365 Pricing
Microsoft Dynamics 365's pricing for its Marketing Automation module ranges from $750 to $1,500 per tenant*, per month. The main difference between the plans is the type of features. Each plan is specialized based on the users' needs.
Plans

Single-Module User Monthly Pricing
($/Tenant/Month)

Multi-Module User Monthly Pricing
($/Tenant/Month)

Marketing

$1,500

$750

Customer Insights

$1,500

$1,000

Forms Pro (add-on)

$100

$100

Looking for a free, easy-to-use CRM? Try Freshsales.
*A tenant is an account you create in any Microsoft service environment. It may be a uniquely identified domain, user, security groups, and subscriptions.
Marketing Module
Microsoft Dynamics' Marketing Module enables you to build better business relationships by providing tools to create experiences that increase lead generation, strengthen your marketing capabilities, and expand your sales opportunities. This module includes features, such as lead management, workflows, multichannel marketing campaigns creator, email marketing, prospects management, and more.
Customer Insights Module
Microsoft Dynamics' Customer Insights Module lets you use an intuitive and flexible customer data platform (CDP) to unlock insights and power personalized customer experiences. Through this module, you will be able to unify all your customer data across the full range of sources to get a single view of customers in real-time. This module includes features, such as artificial intelligence (AI)-driven insights, real-time customer data, 360-customer profile view, and more.
Forms Pro (Add-on)
The Forms Pro add-on feature lets you capture, analyze, and act on customer insights with a simple-yet-powerful feedback management solution. This lets you create customized surveys and embed it in apps, web, and mobile; integrate data across your business applications; receive real-time alerts for key performance indicators; and, lastly, get actionable insights driven by AI-assisted analyses.
Microsoft Dynamics 365 Alternatives 2020
CRM

Best For

B2B businesses that need a customizable, robust, and competitively priced CRM with built-in phone

Small businesses that want a CRM with enterprise-class sales and support features

Businesses that want a free, no-frills CRM with basic features and unlimited users

Teams that want a user-friendly and visual pipeline to manage sales

Organizations seeking free lead and management software with integrated reporting

Businesses looking for a

robust CRM

with a top-notch mobile app
Microsoft Dynamics 365 Features
Microsoft Dynamics 365 provides you with an extensive set of CRM tools designed specifically to help you manage your customer relationships better and continuously grow your business. Below are its key features.
Customer Journey Customization
Microsoft Dynamics 365's marketing automation module lets you orchestrate customer journeys based on prospect buying behavior and preferences. Through the platform, you can deliver messages triggered by transactions, such as purchases, returns, and payments as well as send personalized, contextual emails to the same contact as the journey evolves.
You can also attract the right prospects by running targeted, multichannel marketing campaigns with marketing automation capabilities that include email marketing, web landing pages, events, telemarketing, short message service (SMS) integration, and LinkedIn integration.
Sales and Marketing Alignment
The platform allows you to create a single view of prospects and unify data across contacts, leads, and customers. It lets you track and prioritize leads across all touchpoints with multiple lead-scoring models and sales readiness grades.
You can also increase productivity and improve coordination between marketing and sales with prebuilt workflows that automatically hand off sales-ready leads and drive follow-ups. This functionality simplifies collaboration with familiar Office 365 tools, shared calendars, and cross-team visibility into campaigns and leads.
Customer Insights and Analytics
The platform helps you improve marketing effectiveness with prebuilt dashboards and marketing analyzers or build your own custom dashboards. You can test and choose the right content using built-in split testing or A/B testing and the ability to include fully rendered dynamic content. It also allows you to send messages at the right time with a smart scheduler, and improve open rates using spam score.
Customer Feedback Management
This feature lets you develop customized, on-brand surveys with your company's look and feel using AI-guided questions. It also enables you to incorporate sophisticated survey functionality like advanced branching, skip logic, individualized survey links, and multilingual capabilities. Through this functionality, you can reach your audience with timely, mobile-optimized surveys distributed through email, quick response (QR) codes, webpages, and apps.
Most Helpful Microsoft Dynamics 365 Reviews
Most Microsoft Dynamics 365 reviews found online are positive. Users highlighted its seamless integration with other Microsoft products, robust customer journey customization functionalities, and its ability to provide teams with a unified view of their sales workflows. Concerns raised by users include high pricing and steep learning curve.
Most helpful positive review: Seamless integration with other Microsoft products
"It has seamless synchronization with Azure to manage employee email accounts, and it allows you to manage Microsoft user licenses for applications for a variety of Microsoft products in one central location—such as Word, Excel, PowerPoint, Visio, Skype, Box, Dialpad, Slack, Smartsheets, and so many more."
—Christopher Boutros
Most helpful negative review: Not ideal for the use of beginners
"Difficult to navigate for beginners and limited mobile app features. Modular, cloud-based ERP [enterprise resource planning], and CRM solution that offers AI and mixed-reality tools. The first limit of memory beings in the cloud is 10GB for entry-level CRM users, which was unhelpful for our purposes. Not having an edit capability available in the reports is a downfall for us."
—Gabrielle Dunkerton
Microsoft Dynamics 365 Frequently Asked Questions (FAQs)
Is Microsoft Dynamics 365 compatible with mobile devices?
You may download its mobile app from the App Store or the Play Store.
Is there a minimum number of users required to subscribe to the service?
You need to purchase a package with a minimum of 10 users.
Where can I find information about using the program?
You can visit Microsoft Dynamics 365's Resources channel to find educational information resources. These include product updates, documentation, customer testimonials, and training. You may also visit the Community page to see questions from users or get in touch with the customer service team for personalized support.
Our Top CRM Provider Picks
If you are not sure if Microsoft Dynamics 365 is right for you, this article on the best CRMs for small businesses is a review of our top choices. Our team looked at a variety of solutions and narrowed down our recommendations based on price, features, and ease of use.