Overview of Mitel MiCloud Business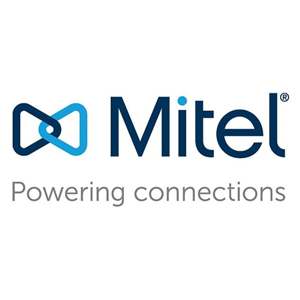 Mitel MiCloud Business is a voice-over-internet-protocol (VoIP) service featuring call management as well as several pricing tiers for the service starting at $20.99 per user, per month. It gives you the ability to sign individual users up for more advanced plans on a case-by-case basis rather than require you pay for features the majority of users won't use. The service also comes with collaboration features like messaging and video conferencing.
We have used Mitel MiCloud Business extensively in the past and have found it to be a very solid contender in the crowded business VoIP service segment. It has all the features you'd want in a business phone service, and the ability to mix and match subscription packages is a huge benefit. However, Mitel MiCloud Business might not be right for your unique business needs. This review will cover Mitel MiCloud Business' pricing, features, and other capabilities.
What We Like
Mitel MiCloud Business is a comprehensive, easy-to-use solution that has all of the call management features you'd want in a business phone system. It also has a fantastic mobile app so you can effectively download your work phone onto your personal smart device. However, what makes the service stand apart is that you can mix up packages among users. This helps ensure that you do not waste money on features that your staff won't use.
What We Don't Like
Many online reviews report that Mitel has outsourced their customer support operations, and that it has changed the helpfulness of their support channels for the worse. Additionally, we find that the software's interface looks a bit outdated and cluttered. Despite all this, it remains a very useful business phone service.
Mitel Pricing and Plans
Mitel offers three different plans; Essentials, Premiere and Elite.
| | Essentials | Premiere | Elite |
| --- | --- | --- | --- |
| Pricing | $20.99 per user, per month* | $26.59 per user, per month* | $38.49 per user, per month* |
| Minutes per Month | Unlimited | Unlimited | Unlimited |
| Audio Conferencing | 9-Party | 25-Party | 100-Party |
| Desktop Sharing | 4-Party | 25-Party | 100-Party |
| Call Forwarding | ✔ | ✔ | ✔ |
| Hold Music | ✔ | ✔ | ✔ |
| Call Waiting | ✔ | ✔ | ✔ |
| Call Blocking | ✔ | ✔ | ✔ |
| Instant Messaging | ✔ | ✔ | ✔ |
| Softphone | ✔ | ✔ | ✔ |
| Mobile Apps | ✔ | ✔ | ✔ |
| Administrative Portal | ✔ | ✔ | ✔ |
| CRM Integration | | ✔ | ✔ |
| On-Demand Call Recording | | ✔ | ✔ |
| Always-On Call Recording | | | ✔ |
| Archiving | | | ✔ |
| Operator | | | ✔ |
*Pricing is based on 50-100 users. For a customized quote, contact Mitel's sales team.
Essentials
The platform's Essentials plan starts at $20.69 per user, per month. Like all of Mitel's plans, this pricing is advertised for companies with 50-100 users. If you have a smaller organization, you'll have to reach out to Mitel for a customized sales quote. This package comes with unlimited domestic calling and use of the Mitel mobile app.
This basic version of Mitel MiCloud Business is a great fit for most small businesses looking to get their feet wet with VoIP services and better managing calls. However, it is missing the customer relationship management (CRM) integration found in more expensive versions of the software. Still, this is a powerful package for an affordable price.
Premiere
The Premiere edition offers all the features of the Essentials version and adds voicemail transcription and call recording into the mix while increasing the number of conference call attendees from nine to 25. It also offers integration with popular CRM apps like Salesforce for the cost of $26.59 per user, per month.
This is a better fit for more established businesses than the Essentials plan. The ability to record important calls and connect data with CRM software could be helpful for teams that host small to medium-sized conference calls and want to keep call content for reference. However, it is missing the automatic call recording functionality of the Elite package.
Elite
The Elite package brings in features like archiving and always-on call recording for $38.49 per user, per month. You also get the Operator module, which serves as an automated attendant that automatically greets and routes callers. While cheaper platforms in the space also offer such features, the fact that you can assign just one "main" number to this package while the rest of the organization goes with the Essentials or Premiere package makes this easier to overlook.
While powerful, Mitel MiCloud Business Elite is too expensive for most small business users. However, thanks to Mitel's flexible pricing, you also can subscribe users who don't need these additional features to one of the lower-tiered plans. This makes it a great option for teams with varying user needs who want the most features and an auto attendant.
Mitel Features
As a business phone service, Mitel MiCloud Business has all of the features you need to make and receive calls. It matches competing services when it comes to functionality like call management, mobile functionality, and CRM integration. However, it is lacking the ability to adopt a toll-free 1-800 number.
Call Management
In basic terms, call management refers to the ability to make, receive, route, and block all calls on a network. This functionality is vital to any business phone service, and we are pleased to report that Mitel MiCloud Business makes call handling feel almost as natural as making a call on your personal smartphone.
Mitel MiCloud Business makes it very easy to manage all of your incoming calls. The solution comes with call waiting, call transfer, call forwarding, block, and caller ID modules. It matches its competitors in this respect.
Phone Numbers
When you sign up for Mitel MiCloud Business, you have the option of adopting a local telephone number as your company's business presence. While this is fine for companies that do the entirety of their business in one area, it can make those with regional or nationwide operations look small and unprofessional. We wish Mitel's phone service offered toll-free 1-800 numbers like other VoIP services.
Mobile App
Every Mitel MiCloud Business user has the ability to download the Mitel app on an iOS or Android device. This app allows you to log in to your account and make calls with your Mitel number separate from your personal line. Making calls works in a similar fashion to the default phone app on your device using your cellular minutes or Wi-Fi. The Mitel app is one of the best we've seen in a system of this kind.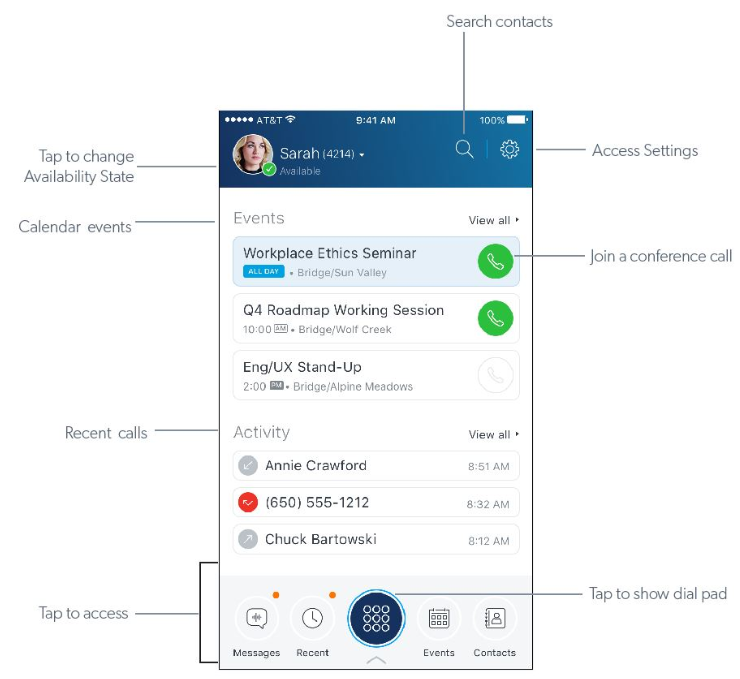 CRM Integrations
Mitel MiCloud Business advanced packages offer the ability to connect data with Salesforce, HubSpot, and other CRM solutions. This functionality allows you to enter all phone contacts into the sales pipeline as prospects for easier tracking. It also lets you schedule client calls from within Mitel MiCloud Business and have that meeting be logged in to the CRM. This matches the abilities of competitors.
Customer Support
Mitel offers a 24/7 customer support line for technical support. Additionally, you can email MiCloudSupport@mitel.com if you do not feel like speaking on the phone. There is currently no support chat module.
Mitel's customer support channels are its weakest spots. An overwhelming number of online reviews report that the company's support team is either unresponsive, unhelpful, or both. Some attribute this to the fact that the company has outsourced its support operations to another company. While there are surely some customers who have reached out to Mitel support without issue, there are enough complaints about it to be worth mentioning here.
Mitel Alternatives
| | | | |
| --- | --- | --- | --- |
| | | | |
| Best for | Larger companies with flexible budgets that want advanced features and multiple lines | Business owners who want a business phone number on their mobile or personal phones | Small businesses that want the best balance of features, price, and customer service |
| Price | Starts at $39.99 (see more pricing details) | Starts at $29 (see more pricing details) | Starts at $34.95 (see more pricing details) |
Mitel MiCloud Business is a strong contender when compared to other VoIP services. It is priced affordably enough for most small business users as well. However, you might find that the service does not meet your organization's unique needs. We suggest checking out our guide to the best small business VoIP services for more information on six of the best systems on the market. You can also read our other VoIP reviews for more information.
Our Recommendation
We find that Mitel MiCloud Business is one of the better business VoIP services on the market thanks to its powerful range of features and flexible pricing packages. The service also comes with a wide range of CRM integrations, which is great for sales teams.
One reservation we do have with the system is that pricing is rated for companies with at least 50 users. If you have a smaller team, you will have to work with the company's sales team to get a customized price. Depending on what price you negotiate, the service could be very expensive. Still, the feature set is so strong that we find it is worth it to get a quote.
Mitel MiCloud Business balances feature set with flexibility. The fact that you can mix and match subscription tiers makes it a very attractive option in the call management space. For more information, check out Mitel's website.