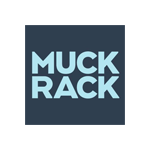 Muck Rack is a public relations (PR) platform that offers media list building and sharing, press release monitoring, and campaign reporting. It helps users find contacts, pitch to chosen journalists, and monitor online conversations. Its reported pricing ranges from $99 to $899 per month, and it works best for marketing teams and businesses that want personalized pitching to journalists.
Muck Rack Pros and Cons
| Pros | Cons |
| --- | --- |
| Extensive media database | Contact details are not always updated |
| Integrates Twitter information | Limited exporting capabilities |
| Streamlined communications with the target audience | Difficult search parameters |
Who Muck Rack is Best For
Marketing teams: It facilitates better collaboration in creating custom media lists of journalists depending on the campaign, topic, beat, or location.
Businesses that want personalized pitching to journalists: Muck Rack gives users access to journalists' portfolios and areas of interest—ensuring that pitches sent are always relevant and would only reach the proper target media.
Muck Rack Pricing
Muck Rack pricing is not published on its website. However, according to a third-party website, its pricing starts at $99 per month for one user, three media lists, and three alerts. Fees can go as high as $899 per month depending on the user's needs. Those interested may contact Muck Rack to request a quotation.
Muck Rack Alternatives 2020
| Press Release Distribution Service | Best For |
| --- | --- |
| | Teams that need extensive support and guidance via industry-leading customer service |
| | Companies that need the widest distribution for a low price |
| | Businesses that want a professional review of their press releases before distribution |
Muck Rack Features
Muck Rack is a one-stop relationship-building platform with journalists and bloggers. Its search engine lets users discover journalists for prospective targeting. They can then build and share media lists using the same dashboard. Contact information is automatically updated, complete with Twitter details. Users can then pitch journalists directly and monitor the news to see results in real time.
Pitching
Release distribution gets a more personalized touch by pitching directly to journalists or bloggers. Muck Rack's Pitches feature lets users customize outreach and track metrics related to the messages they send out. It works seamlessly with the Media Lists feature, which makes outreach simpler and more organized.
Media Monitoring
Users get alerts in their inbox whenever journalists are writing or tweeting about their brand, keyword, or campaign, or when competitors are mentioned. Muck Rack monitors digital, traditional, and social media channels for press hits, mentions, topics, company names, and more. Users can also choose to include or exclude media outlets to monitor.
Collaboration
Muck Rack offers collaboration tools that can help improve media relations workflows for teams. Team members are constantly updated on one another's activity such as colleague's media lists, custom notes, meeting notes, call logs, and pitches. This feature keeps everyone updated where the team is in terms of media outreach.
Most Helpful Muck Rack Reviews
Users who left Muck Rack reviews online commented that its media lists make it easy to look for journalists that cover particular topics relevant to their brand or business. They like that it integrates well with Twitter, and includes journalists' Twitter handles. Others, however, commented that its media contacts are outdated. Some also complained that its user interface is difficult to get used to.
Easier outreach to journalists
One user who gave a positive Muck Rack review on Capterra likes that it made it easier to find journalists based on what they cover and what they publish in their social media. He commented that the platform ensures that their pitches reach the right target because they already know the journalist's interests even before pitching.
Complicated searches
Another user who gave a negative Muck Rack review on Capterra said that its user acquisition needs improvement. She complained that its campaign searches feature can be overwhelming and that the results are not always specific enough to be useful.
Muck Rack Frequently Asked Questions (FAQs)
How much does Muck Rack cost for journalists?
Muck Rack is free to use for journalists. They can use the Muck Rack platform to create or update their portfolio, clips, and social media profiles, making it easier for businesses to reach them.
What are Muck Rack's email sending guidelines?
Muck Rack users who use the Pitch feature need to confirm that they comply with its guidelines before being allowed to send an email. The guidelines include: (1) sending only to those who are the right fit for the pitch; (2) removing recipients who do not reply or do not open emails; (3) including an easy-to-use unsubscribe button and including the organization's physical address in emails; and (4) ensuring that the content is not misleading, nor include offensive, distressing, or illegal content.
Can users import existing media lists to Muck Rack?
Yes. Depending on the user's level of access, Muck Rack's editorial team can import the user's media lists and recreate them on Muck Rack. The imported media lists must contain all of the following information if possible: first name, last name, email and/or phone number, media outlet and title, and Twitter handle for the journalist.
Our Top Press Release Distribution Service Picks
If you are not certain whether Muck Rack is right for you, this article on the 6 Best Press Release Distribution Services is a review of our top choices. In this guide, we looked at a variety of solutions and narrowed down our recommendations based on cost, word count, formatting, reach, and customer service.