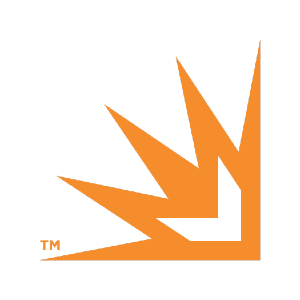 National Funding provides small business loans and equipment financing. Since 1999, it has funded over $2.5 billion in capital to more than 40,000 businesses nationwide. It offers a variety of lending products, such as short-term financing, corporate funding, merchant cash advance, and working capital loans.
National Funding Pros and Cons
| Pros | Cons |
| --- | --- |
| Fast approval | Potentially higher interest rates, depending on credit standing |
| Customized loans | Aggressive marketing and unsolicited emails |
| Flexible credit score requirements | |
Who National Funding Is Best For
A National Funding small business loan is best for:
Small to medium-sized businesses: Its customized loan programs are designed for business owners who are struggling to qualify or get funding from banks and other traditional financing companies.
Borrowers with poor credit: A bad credit score makes it hard for borrowers to secure a loan from most lending institutions. However, National Funding can offer alternative lending solutions for those with bad credit.
Businesses who need new, additional, or upgraded equipment: National Funding offers equipment financing and leasing with virtually any type of equipment that a business may need, allowing the business to free up working capital.
National Funding Costs and Terms
| | Short-term Loan |
| --- | --- |
| Loan Amount | Up to $500,000 |
| APR Range | 10% to 136% |
| Repayment Term | Three months to one year |
| Repayment Schedule | Weekly |
| Funding Speed | Next business day |
Like most of its competitors, National Funding uses a flat-fee structure, which means that you only have to multiply your loan amount to the factor rate given to you to know how much you will be paying back. The company also offers a 7% discount if you pay off your loan in full earlier than its maturity.
Do You Qualify for National Funding Financing?
| | Short-term Loan |
| --- | --- |
| Personal Credit Score | At least 500 |
| Time in Business | At least one year |
| Annual Revenue | At least $100,000 |
Businesses with bad credit scores may still qualify for certain lending solutions. National Funding considers the revenue amount of borrowers, which is why they require at least $100,000 of annual revenue for businesses that have been in operations for a minimum of one year.
National Funding Application Process
To qualify for National Funding loans, those interested need to apply by filling in a short online form and submitting three of their most recent bank statements. A loan specialist will then contact the borrower to discuss the suitable business loan for the applicant. National Funding processes the application and, upon approval, deposits the financing borrowers need in as fast as 24 hours.
Small business loan applicants are required to be in business for at least a year with annual gross sales of $100,000. Those who are interested in the Equipment Financing and Leasing program, on the other hand, are required to be in business for six months, as well as have an equipment quote from a vendor and a FICO score of 620 or more.
National Funding Alternatives
| Company | Best For |
| --- | --- |
| | Same-day funding on a short-term loan up to $250,000 |
| | Low credit borrowers needing short-term funding up to $500,000 |
| | Flexible short-term loan up to $500,000 with terms from 13 to 52 weeks |
| | Revolving credit up to $100,000 with easy-to-meet qualifications |
| | Comparing short-term funding options on a free marketplace |
Most Helpful National Funding Reviews
Business owners who gave National Funding reviews online are generally happy with its services and offerings. Many find its online application process convenient as it does not ask for a lot of information and requirements and its funding time fast. There are a few customers, however, who wished that it offered better rates and terms.
Speedy loan process
"The underwriting and funding process is very fast. The pricing is competitive for similar type services. I would likely recommend them to a friend if they have a short-term need and don't mind paying extra for the funds."

— Edmundo Gonzales
Editors Note: While National Funding is a good short-term solution, it is much more expensive than other alternative lenders. In fact, we recommend business owners with a credit score of 550 or higher explore other options before applying.
Higher interest rate compared to traditional lenders
A borrower who left negative National Funding reviews on Trustpilot said that its rates and fees are high and don't compare well against traditional financing companies. He also claims that he found misleading and unknown fees reflected on his account.
Editors Note: National Funding discloses its fees upfront and while those fees are higher than those offered by traditional lenders, this is also the case for almost every online business financing solution.
National Funding Frequently Asked Questions (FAQs)
Does National Funding require collateral?
No. National Funding does not require collateral or a down payment to secure funding for its small business loans.
Is it possible for someone to get a loan even with a bad credit standing?
Yes, it is possible for borrowers with bad credit to get specific loans (i.e. short-term loans, short-term business lines of credit, merchant cash advances, etc.). To improve the chances of obtaining a loan for those with bad credit, they may provide collateral or use a co-signer.
What are the payment options for equipment financing and working capital loans?
For equipment financing, payments are remitted monthly with two to five-year terms. For working capital loans, payments can be remitted daily or weekly with three to 12-month terms.
Bottom Line
One of National Funding's advantages to most other alternative funders is its fast and simple application process. Those who need quick funding may also consider National Funding as a good option since it disburses loan funds in as fast as 24 business hours after approval. It can also be a loan solution provider for businesses with poor credit scores as long as their revenue is doing well. However, it should be noted that its rates are comparatively higher than traditional lenders. Not sure if it's the right fit for you? Check out these top National Funding alternatives.