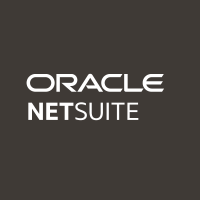 NetSuite CRM is an enterprise-level customer relationship management (CRM) software that offers robust marketing automation tools. It streamlines lead-to-cash processes, sales forecasting, inventory management, and upsell and commission management. Its pricing is customized, and it is best for businesses that use NetSuite's ecosystem of tools, such as enterprise resource planning (ERP), professional services automation, and business intelligence tools.
NetSuite CRM Pros & Cons
| Pros | Cons |
| --- | --- |
| Can be easily integrated with NetSuite's ecosystem of tools | Expensive base license pricing |
| Highly specialized for specific industries offering niche and industry-related features | Does not integrate well with other third-party apps |
Who NetSuite CRM Is Best For
Businesses that need to integrate their CRM with an ERP: NetSuite CRM is built for users who need customer relationship management tools as well as ERP functions that include advanced financials, supply chain management, and extensive billing in running their business and working with customers.
Users from the manufacturing industry: NetSuite CRM provides a seamless flow of information across the entire customer life cycle, including lead through to opportunity, sales order, fulfillment, renewal, upsell, cross-sell, and support. It provides manufacturing businesses with robust sales performance management, order management, and partner management capabilities.
NetSuite CRM Pricing
NetSuite CRM's pricing is not readily available on its website. According to a third-party site, its base license starts at $999 per month with additional access cost of $99 per user, per month. Its pricing is highly customized and tailor-fit to users' specific needs. Subscriptions to NetSuite CRM may be renewed annually or over longer intervals.
You may schedule a free consultation for more details on how you can benefit from NetSuite CRM.
NetSuite CRM Alternatives 2020
CRM

Best For

B2B businesses that need a customizable, robust, and competitively priced CRM with built-in phone

Small businesses that want a CRM with enterprise-class sales and support features

Businesses that want a free, no-frills CRM with basic features and unlimited users

Teams that want a user-friendly and visual pipeline to manage sales

Organizations seeking free lead and management software with integrated reporting

Businesses looking for a

robust CRM

with a top-notch mobile app
NetSuite CRM Features
NetSuite CRM provides you with an extensive set of CRM tools to help you manage your customer relationships better and continuously grow your business. Below are some of its key features:
360-Degree Customer View
NetSuite CRM delivers a real-time, 360-degree view of your customers by providing a seamless flow of information across the entire customer life cycle, from lead generation all the way through opportunity, sales order, fulfillment, renewal, upsell, cross-sell, and support. In addition to offering traditional CRM capabilities, it also delivers quotes, order management, commissions, sales forecasting, and integrated ecommerce capabilities.
Marketing Automation
NetSuite's marketing automation tool automates your entire marketing process so that you can better align campaigns and programs with your sales teams. It enables you to generate highly qualified leads that are ready for sales engagement and provides a framework for you to target, build, execute, and measure the success of marketing campaigns, thereby taking the complexity out of lead qualification and conversion.
Mobile Accessibility
NetSuite's mobility extends collaboration and productivity beyond the workplace with intuitive tools that provide your mobile workforce with the ability to easily access and upload important data they need outside the office. It has mobile apps for both iPhone and Android devices.
Sales Force Automation
Its Sales Force Automation (SFA) functionality provides your sales organization with integrated sales processes—from opportunity, upsell, and quote management to sales forecasting, order management, fulfillment, and sales commission. It also provides your sales team with visibility into every aspect of the customer relationship, including support cases and back-office information (contracts and inventory).
Most Helpful NetSuite CRM Reviews
The recent NetSuite CRM reviews I gathered online are mostly negative. I noticed that many users complained about the platform's highly complicated nature. They also experienced implementation difficulties as well as an initial, steep learning curve. On the other hand, some users left positive comments and commended the software for having good inventory tracking features.
Most helpful positive review: Great in tracking inventory & has robust search functions
"Their sales team is very energetic and sells the concept of NetSuite CRM well. It does track inventory well and has a pretty good global search feature."

— Stefanie Shahvar
Most helpful negative review: Lousy integration with other systems outside the NetSuite CRM ecosystem
"The integration process is lousy. It doesn't integrate well with Shopify, and the support team with NetSuite CRM doesn't know much about integrating with other systems. The user interface is not user-friendly or intuitive at all. Many changes require coding knowledge. If you aren't a developer, you shouldn't use this system. You can't easily change forms. The entire platform is overwhelmingly complicated and not appropriate for small and medium businesses."

— Stefanie Shahvar
NetSuite CRM Frequently Asked Questions (FAQs)
How can NetSuite CRM users assess their business performance?
NetSuite CRM provides dashboards, reports, and analytics that are updated in real-time. Data displayed here includes personalized key performance indicators, achieved-vs-quota comparison, forecast-vs-actual sales comparison, and a view of sales pipelines by stage.
How can NetSuite CRM help its users optimize their sales campaigns?
NetSuite CRM gives its users intelligent sales insights by analyzing the customers' buying patterns. Based on this analysis, NetSuite CRM manages upsells, quotes, and orders accordingly.
What businesses industries can benefit best from using NetSuite CRM?
The types of businesses that can benefit best from using NetSuite CRM include apparel and footwear sellers, financial services, food and beverage, health and beauty, healthcare, technology, and manufacturing businesses.
Our Top CRM Provider Picks
If you are not sure if NetSuite CRM is right for you, this article on the 10 Best CRMs for Small Business is a review of our top choices. Our team looked at a variety of solutions and narrowed down our recommendations based on price, features, and ease of use.