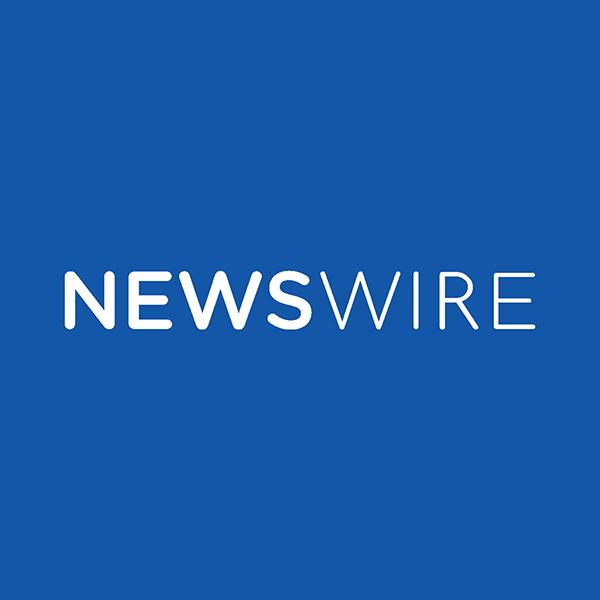 Newswire is a press release distribution service that offers solutions ranging from wire distribution, media database, custom newsrooms, and media analytics. Its benefits include worldwide reach, location targeting, website backlinks, improved branding, and instant exposure. Its pricing ranges from $119 to $1,649 per press release, and it works best for financial news and businesses looking for more expansion.
Newswire Pros and Cons
| Pros | Cons |
| --- | --- |
| High media exposure | Lacks customization options for submitting releases |
| Effective search engine optimization (SEO) services | Expensive |
| Excellent customer service | Limited analytics capabilities |
Who Newswire Is Best For
Financial disclosures: Newswire offers special packages for releasing financial disclosures and other statements. This ensures that they reach journalists who specialize in financial news while also ensuring that they comply with existing regulations.
Businesses looking for more expansion: While Newswire's pricing is not suitable for startups looking for initial investment, it is the perfect tool for those who already have sufficient funding and want to publicize their events, expansion, or address local concerns.
Newswire Pricing
Newswire pricing depends on the distribution networks and the number of press releases. It is available in three packages: Domestic ($119-$799/release), International ($519-$1,649/release), and Financial ($639-$799/release). The main differences between the packages include the distribution networks and access to premium features, such as access to its two-tier editorial process.
Packages

Pricing
($/Release)

Two-Tier Editorial Process

Domestic

$119 to $799

✕

International

$519 to $1,649

✔

Financial

$639 to $799

✔

Want to check out our top rated alternative? Visit eReleases.
Domestic
Newswire's domestic packages come in Single PR ($149-$799 per package), 6 PRs ($804-$4,314 per package), 12 PRs ($1,519-$8,149 per package), and 24 PRs ($2,860-$15,340 per package). Each package is divided further into Newswire Digital, Newswire Digital Plus, Newswire State, and Newswire National. Users get to choose the package they want based on the number of releases. They can also choose their distribution networks.
International
The international packages available are divided by territories covered: Newswire Global, Newswire Canada, Newswire Asia, Newswire UK, and Newswire Latin America. Users can also choose among the following bulk packages: Single PR ($649-$1,649/package), 6 PRs ($3,504-$8,904/package), 12 PRs ($6,619-$16,819/package), and 24 PRs ($12,460-$31,660/package).
Financial
Newswire Financial offers specialized packages for distributing financial news and press releases. They are available in the following packages: Single PR ($799/package), 6 Value Pack ($4,314/package), 12 Value Pack ($8,149/package), and 24 Value Pack ($15,340/package).
Newswire Alternatives 2020
| Press Release Distribution Service | Best For |
| --- | --- |
| | Organizations that want to focus on reaching local and regional outlets |
| | Companies that need the widest distribution for a low price |
| | Businesses that want a professional review of their press releases before distribution |
Newswire Features
Newswire's features are centered on helping its customers boost their online and media presence. It allows its customers to distribute releases and send messages to major media outlets, ensuring maximum impact at the right time. It then helps them monitor their releases by monitoring news feeds and measuring article sentiment.
Release Distribution
Newswire helps brands achieve awareness and publicity by allowing them to release messages to regional, national, international, and even niche markets. It also helps brands capture more online traffic and rank in online search engines.
Media Database
Newswire's media database consists of about 1.8 million contacts that can help marketing professionals increase their reach. It helps its users select the right journalists and build media relationships. It contains regional and international contacts that help users identify the right contacts depending on their needs.
Media Watch
The Media Watch feature from Newswire helps users monitor their releases once they are published. It tracks important news, measures author sentiment, and identifies industry trends that can help users improve their future campaigns. Users can also customize their reports by filtering out irrelevant keywords.
Which Press Release Distribution Service Is Right for You?
Most Helpful Newswire Reviews
There is an overwhelming number of positive Newswire reviews online. I have read users raving about its effectiveness in targeting campaigns and reaching out to journalists. Many report that they had a good user experience with its platform. There are a few, however, who complained that it is expensive. Some also reported that its analytics need improvement.
Easy to use interface
"The interface is incredibly easy to use. I really like how simple it is to attach media, whereas other similar services are not as straightforward or modern. The distribution reporting is also simple to understand and access."
—lindseyjgordon
Expensive packages
One reviewer who gave a negative Newswire review on Capterra complained that the service is pricey. She added that the add-on features pile up, which makes the packages expensive. She also wished there was a way to receive discounts when using the service.
Newswire Frequently Asked Questions (FAQs)
Does Newswire accept non-English press releases?
For press releases distributed under Newswire's domestic packages, the press releases must be in English. For international releases distributed under any of its international packages, the press releases may be translated into various languages, depending on their target market.
Can I schedule the release to a specific publication date?
You can send press releases in advance and set a specific date and time that the release will be published.
Can I monitor global news feeds using the Newswire platform?
Newswire enables users to monitor global news feeds and access millions of trending stories in a single platform. It also allows you to measure article sentiment to help you gauge an article's reach and their audience's response to it.
Our Top Press Release Distribution Service Picks
If you are not certain whether Newswire is right for you, this article on the 6 Best Press Release Distribution Services is a review of our top choices. In this guide, we looked at a variety of solutions and narrowed down our recommendations based on cost, word count, formatting, reach, and customer service.