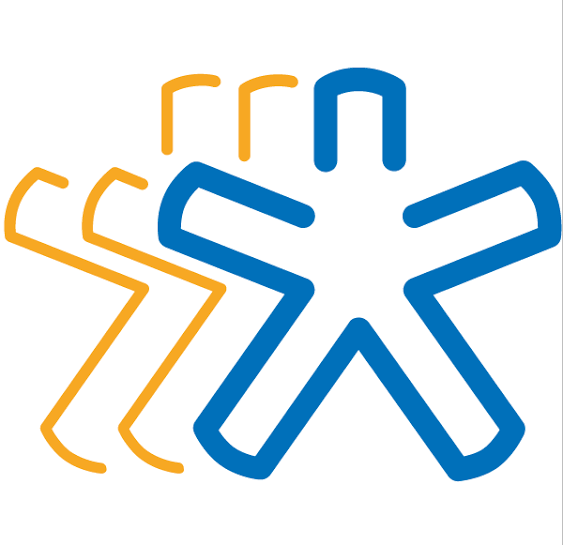 Nimble is a customer relationship management (CRM) software designed for Office 365 and G Suite users. Its key features include contact management, marketing, pipeline management, email templates, mobile apps, outreach tools, calendar syncing, and social profile matching. It costs $25/user/month and is best for sales teams, event managers, and real estate professionals.
Nimble Pros and Cons
| Pros | Cons |
| --- | --- |
| Straightforward interface and navigation | Poor mobile app connectivity |
| Highly customizable platform | Delays in data sync |
| Extensive integration capabilities with third-party systems | Low storage size limit |
Who Nimble Is Best For
Marketing and sales teams: Nimble has tools that help marketing and sales teams send targeted personalized emails, nurture relationships with prospects, and track sales opportunities.
Event planners and managers: Nimble can help event planning teams keep track of their tasks and schedule follow-ups and reminders.
Real estate agents and professionals: Nimble's lead tracking and lead consolidation features can help real estate teams keep in touch with past clients and find new ones.
Nimble Pricing
Nimble pricing is based on a single plan, Nimble Business, which costs $25 per user, per month. When paid annually, its monthly fee becomes $19 per user, per month. The plan comes with 2GB of storage, and additional storage may be purchased in increments of 10GB for $10 each, per month.
Nimble Business Plan

Pricing
($/User/Month)

Monthly

$25

Annual*

$19
*The annual subscription option is paid in full at the start of the billing cycle.
The package also includes up to 25,000 contacts and extra 10,000 contacts may be added for $10 per month. The bill for extra storage and contacts is applied on a prorated basis for the remainder of the current billing cycle. Users are billed the full amount at the start of the next billing cycle.
Users may also upgrade to 200 or 300 messages per day for $10 or $20 per user per month, respectively. Currently, the limit for group messages is 100 per user per day.
Nimble integrates with several popular apps, including GSuite, Office 365, Mailchimp, Slack, QuickBooks, Unbounce, and PandaDoc.
The company accepts payments via PayPal and all major credit cards, such as Visa, MasterCard, American Express, and Discover.
Nimble Alternatives
CRM

Best For

B2B businesses that need a customizable, robust, and competitively priced CRM with built-in phone

Small businesses that want a CRM with enterprise-class sales and support features

Businesses that want a free, no-frills CRM with basic features and unlimited users

Teams that want a user-friendly and visual pipeline to manage sales

Organizations seeking free lead and management software with integrated reporting

Businesses looking for a

robust CRM

with a top-notch mobile app
Nimble Features
Nimble is designed to consolidate and organize contacts and interaction histories. It also has tools for tracking users' activities and managing sales processes. Some of its main features include a unified relationship manager, contact management, and email tracking.
Unified Relationship Manager
Nimble allows users to automatically consolidate contacts, social media connections, communications, inboxes, and calendar appointments with more than 160 apps and CRMs. Users can access all their contacts from mobile, cloud-based and desktop records in one, comprehensive personal or team relationship manager.
Contact Management
Nimble allows users to locate and manage contact information and team interaction history easily. They can also add notes to a contact record, update deal status, and access social handles. In addition, the program enables them to segment their contacts into lists to take actions, such as sending group email messages and tagging for follow-up.
Email Tracking
Apart from its ability to send personalized and templated group emails, Nimble also tracks the message opens and clicks to help identify follow-up opportunities. Users can see the desktop notifications and detailed analytics on the number of times a contact has opened or clicked a message without having to leave their Gmail inbox.
Which CRM Provider Is Right for You?
Most Helpful Nimble Reviews
Nimble reviews are generally positive. Users are impressed with its intuitive interface and extensive integration capabilities. Many find its contact management and sales prospecting features to be useful, effective, and highly configurable. However, others wished for more robust sync capabilities. Some also reported problems with mobile app connectivity.
Seamless Integrations With Third-party Systems
"Nimble works magic with other third-party programs like Google Apps. It allows you to connect to your email and track all of your important interactions seamlessly. It pulls up updates from all of your social and contact data automatically—making your life easier without having to do all of that manually. Nimble allows you to add people to your database with a simple click of a button on any social media platform."
—Gintare Bespalovaite
Mobile App Not as Functional as Desktop Software
Users who gave negative Nimble reviews reported that the mobile app is not as efficient and functional as the desktop version of the software. Others wished for more robust sync capabilities to enable real-time or scheduled syncs. Some find its storage allocation a bit low, and the cost for storage upgrades is quite expensive.
Nimble Frequently Asked Questions (FAQs)
Does Nimble allow plan cancellation at any time?
Users may cancel their account at any time. However, Nimble does not offer refunds. The company encourages users to utilize their accounts until the end of their billing cycle.
Can users downgrade from annual to a monthly plan?
However, users may only downgrade from an annual to monthly plan during the last month of the annual plan. Essentially, users may downgrade within 30 days of their next annual payment.
Is it possible to remove feature upgrades anytime?
Users may remove feature upgrades for contacts, storage, or group messaging from their Nimble accounts at any time. However, the company does not offer a refund for the remainder of the billing cycle. It is recommended to use the upgrades until the end of the billing cycle.
Our Top CRM Software Picks
If you aren't sure if Nimble is right for you, this article on the 10 Best CRMs for Small Business is a review of our top choices. Our team looked at a variety of solutions and narrowed down our recommendations based on price, features, and customer support.