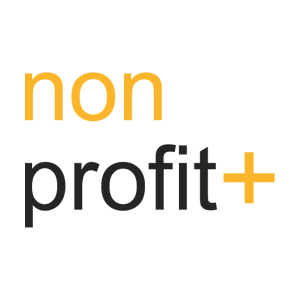 NonProfit+, by Acumatica, is a scalable business management and accounting software built for nonprofit organizations. The platform can be customized with various modules to perform fund accounting, control day-to-day transactions, restrict the use of funds, maintain funding sources, and report to their donors. Its reported pricing starts from $975 per month, and it works best for social entrepreneurs and enterprise-level nonprofits.
NonProfit+ Pros and Cons
| Pros | Cons |
| --- | --- |
| Generates fund accounting reports automatically | Features might be overly-complicated for small nonprofits |
| Supports transactions in multiple currencies | Expensive |
| Allows the management of volunteers and donors | |
Who NonProfit+ Is Best For
Social entrepreneurs: Social entrepreneurs can benefit from the inventory and asset management features offered by NonProfit+. This helps them ensure that their stocks are always updated, requisitions are made timely, and payment to suppliers is not delayed.
Enterprise-level nonprofits: NonProfit+ offers robust accounting features that can be used to manage multiple entities and foreign operations. It can be used to integrate financials across different subentities while maintaining a single comprehensive financial information system for the entire enterprise.
NonProfit+ Pricing
Pricing details for NonProfit+ are not published on its website. However, according to a third-party website, it starts at $585 per month. Another website, however, indicates that the starting price is $975 per month. Pricing may vary depending on the suites and features included in the subscription.
If you are interested, you can visit the NonProfit+ website to get a detailed quote based on your organization's needs.
NonProfit+ Alternatives 2020
| Nonprofit Accounting Software | Best For |
| --- | --- |
| | Nonprofits of any size because of chart of account and report customization, ease of use, and affordability |
| | Nonprofit companies looking for an alternative to QuickBooks for Nonprofit |
| | Nonprofits that want to be able to access their data 24/7/365 from any mobile device at an affordable price |
| | Those looking for in-depth dashboards that provide multiple metrics at a glance and advanced report filtering |
| | Nonprofits looking for an alternative to Aplos Accounting |
In addition to industry-specific software, your business might be well served by general-purpose small business accounting software.
NonProfit+ Features
NonProfit+ empowers organizations to perform better fund management through its reporting, budgeting, and automation tools. Its notable features, segregated by suite, including its Accounting Suite, Financial Management Suite, and Procurement Management Suite.
Accounting Suite
Fund accounting: NonProfit+ is integrated fully with Acumatica ERP. It allows nonprofits to track revenues with purpose restrictions against expenditures related to those purposes. It can be used to balance funds and generate general ledgers.
Restricted fund management: NonProfit+ can help segregate funds and prevent the comingling of cash. It also allows users to define and restrict the uses of particular funds.
Grant management: NonProfit+ allows users to manage, track, and report on grants, regardless of the grant life. It can help in ensuring proper data entry, budget management, and maintaining fund sources.
Encumbrance accounting: This lets users create and use "reserved" and/or "encumbered" ledgers, which allows them to have additional insight into their financial standing.
Budget management: This feature lets users know the impact of their transactions on their budget. It also prevents going over budget by requiring an over-budget approver before proceeding with transactions.
Donor management: This helps track and manage income coming from donors. It also helps users when reporting to donors, generate and run donor receipts, and prepare acknowledgment letters.
Board management: The Board Management function gives board members access to relevant data that might be useful concerning budgets, restricted funds, staffing, and more. It can also be used to send reports periodically to board members.
Volunteer management: This keeps a record of volunteers and gives them limited access to the platform to track time and submit receipts.
Enhanced audit trail: NonProfit+ can create automated audit trails that can be used by their accountants or controllers. It helps in ensuring that a year is closed properly and efficiently.
Financial Management Suite
General ledger: NonProfit+ creates a flexible general ledger account and subaccounts, depending on the user's needs. It offers flexible configurations of financial periods, reporting, and analysis.
Accounts receivable: The accounts receivable feature automates collections by generating invoices, sending statements, applying payments verifying balances, and tracking commissions. It can also deliver customer reports that can be integrated fully with other Acumatica modules.
Accounts payable: This manages liabilities and payments for goods and services. It allows users to enter prepayment requests, apply prepayments, assign deferred expense schedules, and approve payments.
Cash management: This controls the day-to-day transactions of users. It gives an overview of cash balances and fund transfers. It can also be used for bank account reconciliations.
Currency management: This is particularly useful for those conducting business outside the United States. It computes realized and unrealized gains and losses automatically when supporting international subsidiaries, vendors, and customers.
Intercompany accounting: For those managing multiple entities, this can help in tracking financials and reports across multiple related companies within an organization. It centralizes cash management, vendor payments, and customer invoicing while maintaining separate records of income and expenses.
Recurring revenue management: This can be used to automate recurring billing, payments, and collections.
Fixed asset management: NonProfit+ can be used to track the valuations of assets, including their depreciation over time. It can create financial reports that can be used to maximize tax benefits and meet compliance requirements.
Time and expense management: This labor accounting feature tracks the performance of employees, partners, and contractors. It can also be used to pay them and ensure that the client is billed accurately for their services.
Procurement Management Suite
Inventory management: NonProfit+ users get real-time access to their available inventory, those in transit, reorder quantities, and inventory costs.
Requisitions: This helps users automate requisition requests, authorizes them to select from a catalog, and limit requests to specific items. It also speeds up the bidding process by emailing the request to multiple vendors.
Purchase orders: This helps users automatically generate purchase orders based on their stock level. They can also create approval rules for certain order types, vendor information, order amount, and other specific information.
Sales orders: This creates an integrated workflow that automates order processing using Acumatica.
Summary of NonProfit+ Reviews
As of the date that this article was written (June 2, 2020), there are very few up-to-date NonProfit+ reviews available online. One reviewer on Capterra commended it for providing a comprehensive set of features and helping nonprofits manage funds, grants, programs, and encumbrances. She added that the integration with Acumatica is seamless. Other reviewers also gave high ratings to its support team, saying that they are helpful and responsive.
Another reviewer on Capterra cautioned about implementing NonProfit+ without fully understanding its capabilities. She adds that it is important to carefully address the setup of the platform first before setting up a general ledger because it ultimately affects the usability of the entire system.
NonProfit+ Frequently Asked Questions (FAQs)
Can I access NonProfit+ on my mobile device?
NonProfit+ users are given access to a mobile app that can be customized according to your organization's needs.
How many users can access NonProfit+?
NonProfit+ does not limit the number of users given access to the platform.
Do I need to install any software on my computer to access NonProfit+?
NonProfit+ is entirely cloud-based and does not require the installation of a software. Users can log in to the platform using any web browser.
Bottom Line
NonProfit+ offers a robust set of organization management and accounting functions that are important not just in managing financial information, but also in ensuring the smooth running of the day-to-day operations of organizations. While smaller nonprofits may find its pricing too expensive or its features overwhelming, it nonetheless offers an unparalleled set of tools that will benefit larger organizations like hospitals, schools, churches, museums, and libraries.
Our Top Accounting Software Provider Picks
In case you still aren't sure if NonProfit+ is right for you, then this article on the best nonprofit firm accounting software is a review of our top choices. In this guide, we looked at a variety of solutions and narrowed our recommendations based on cost, ease of use, and features, such as management of donor contributions, expenses, and the ability to generate reports.