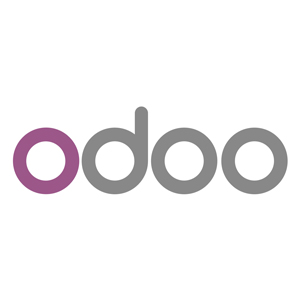 Odoo CRM is a suite of open source business apps that cover various company needs. In this review, we will focus on its customer relationship management (CRM) module that lets businesses track leads, close opportunities, and generate sales forecasts. Its features include lead management, call management, reporting, and analytics. It is priced at $24/user/month, and it is best for businesses that want to incorporate operational management tools like human resources and production planning into their CRM.
Odoo CRM Pros & Cons
| Pros | Con |
| --- | --- |
| Gives you the ability to manage your entire end-to-end business operations | While a la carte pricing offers convenience and flexibility, it can also cause the total subscription to become expensive, depending on the added modules |
| Fully integrated with other Odoo apps | |
Who Odoo CRM Is Best For
Businesses wanting to incorporate operational management tools into their CRM: Odoo provides users with an extensive pool of business tools to create a comprehensive, well-rounded platform. Apart from the CRM, users can choose to purchase other apps and modules, including sales and email automation, inventory management, accounting and invoicing tools, and more.
Odoo CRM Pricing
Odoo CRM's pricing is based on an a la carte model, where each module is priced individually. The CRM module costs $24 per user, per month. There are no plans under the CRM module and all subscribers will get the same features.
However, if you want to use Odoo as your base platform for your integrated business operational needs, you can add other modules or apps that cost between $12 and $96 per month extra. These include invoicing, email marketing, sales automation, accounting management, and more.
The subscription includes access to Odoo's scalable cloud infrastructure, including hosting, incremental daily backups, email integration, top-notch security, 24/7 monitoring, and a control center to manage your Odoo environment.
You will also get access from its support team by email or in-app live chat. Odoo's support teams are available from Monday to Friday, 24/5, in English and French. Odoo also offers configuration, data importing, on-site consulting, and customization support with pricing from $1,800 per year.
Odoo CRM Alternatives 2020
Open Source CRM

Best For

(Best Overall) Businesses needing a robust, open-sourced application comparable to Salesforce or MS Dynamics

Companies that want a powerful, browser-based open source CRM with cloud hosting

Businesses wanting a desktop or web-based CRM with advanced workflow automation and website tracking

Enterprise ecommerce businesses needing to manage and track multiple locations and territories

Nonprofits needing a solution to manage member relationships, run events, and track contributions

Last updated on 04/02/2020
Odoo CRM Features
Odoo CRM provides you with an extensive set of CRM tools to help you manage your customer relationships better and continuously grow your business. Below are some of its key features:
Sales Automation & Forecasting
Odoo CRM lets you get accurate forecasts by providing actionable data and insights, which are useful in coming up with better business decisions. Through its sales automation tools, you can design custom dashboards to get a picture of your business at a glance and dig deeper with real-time reports and flow charts that anyone from your team can create and share.
Centralized Customer Information Access
Odoo CRM enables you to schedule activities based on your sales scripts (calls, meetings, mailing, and quotations). Through the platform, you can get all the information you need directly on the opportunity, e.g., website pages viewed, mail received, and other relevant information about your customers. All this information is available for the whole team's access—helping everyone stay up to date with all important updates.
Real-time Business Data Overview
Odoo CRM gives you a real-time overview of all your important business data. Through the platform, you can easily review your business performances and next activities. You are also able to know exactly how you perform compared to your monthly targets and organize your work based on your scheduled next actions.
Real-time Messaging
Odoo CRM enables you to stay connected to your team with real-time messaging to enhance collaboration. Through team collaboration tools, you will be able to get a quick overview of what's going on in your team, see when a colleague logs a call or sends a quote, as well as share ideas and files in real-time and catch up on things you missed when you were away.
Which CRM Provider Is Best for You?
Most Helpful Odoo CRM Reviews
Most Odoo CRM reviews I found online are positive. Users commended both its easy-to-use desktop and mobile interface. They also said that the platform provides them tools to help reduce manual data entry. One concern raised by users is the need to purchase multiple modules and apps to have a complete, well-rounded customer management platform.
Most helpful positive review: Effective in nurturing & scoring leads
One user who gave Odoo CRM a positive review said that it has a simple desktop user interface and that its mobile user interface is equally easy to use. He said that it has simple procedures and straightforward workflows. Apart from this, he noted that it allows them to have reduced manual data entry and helps them in nurturing and scoring leads.
Most helpful negative review: Pricing could get expensive because of add-ons
One user who gave Odoo CRM a negative review said that while the CRM module is affordable, it usually requires a subscription to additional apps and modules to have a fully functioning and complete customer management system.
Odoo CRM Frequently Asked Questions (FAQs)
Is it available to users outside the United States?
Yes, it is. It has international offices in Belgium, Luxembourg, Belgium, India, Hong Kong, and the United Arab Emirates.
Does it offer software training?
Yes, it does. It provides basic training for free, three months of access to its advanced training package ($375), and one year of Odoo Partner education access ($1,000).
What kind of support does self-subscription include?
Odoo provides functional support and bug fixing services on standard features, 24/5, in English via email. A dedicated consultant is available in its Success Packs only.
Our Top CRM Provider Picks
If you are not sure if Odoo CRM is right for you, this article on the best free and paid open source CRM software is a review of our top choices. Our team looked at a variety of solutions and narrowed down our recommendations based on price, features, and ease of use.