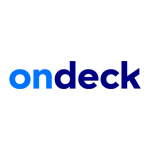 OnDeck Capital is a direct lender that provides capital to small businesses in the form of lines of credit and term loans. The company offers six- or 12-month repayment terms with weekly automatic payments for lines of credit and three- to 36-month terms for its loans. It provides up to $100,000 for lines of credit and up to $500,000 for term loans. Its online application takes 10 minutes to complete with an approval decision in a few hours and funding as soon as the next business day.
OnDeck Pros & Cons
| Pros | Cons |
| --- | --- |
| Quick application process | Potentially higher rates than competitors |
| Fast funding | Transparency leaves a lot to be desired |
| Great customer support | |
Who OnDeck Is Best For
Businesses needing capital to cover working expenses and unexpected scenarios: Lines of credit can be used to cover working capital expenses like payroll, inventory, and utilities. Also, there is always something unexpected that can happen. Whether it's repairs or other expenses, having access to an unsecured business line of credit when you need it can be a great relief for business owners.
Seasonal businesses: Businesses experiencing seasonality need a revolving line of credit for expenses like payroll and utilities. While revenue isn't coming in, the revolving line of credit can be used to finance expenses; once the business gets busy again, you can pay it off quickly and have it ready for the next season.
Business owners who need working capital loans: OnDeck lets you borrow up to $500,000 at a starting interest rate of 9.99%. Not only can you borrow more with the term loan than with the small business line of credit, you can also get up to 36 months to repay it.
OnDeck Costs & Terms
| | Line of Credit | Short-term Loan |
| --- | --- | --- |
| Loan Amount | Up to $100,000 | Up to $500,000 |
| APR Range | 13.99% to 63.2% | 10% to 100% |
| Repayment Term | 6 or 12 months | 3 to 36 months |
| Repayment Schedule | Weekly | Weekly |
| Funding Speed | One business day | One business day |
OnDeck Capital offers lines of credit up to $100,000 and term loans up to $500,000. The lowest annual interest and percentage rates are 13.99% for lines of credit and 10% for term loans. There's a one-time origination fee of up to 5% for term loans and $20 per month maintenance fee for lines of credit.
Do You Qualify for OnDeck Financing?
| | Line of Credit | Short-term Loan |
| --- | --- | --- |
| Personal Credit Score | At least 600 | At least 600 |
| Time in Business | At least one year | At least one year |
| Annual Revenue | At least $100,000 | At least $100,000 |
OnDeck Application Process
Business owners can start an online application with OnDeck by submitting personal and business information online. Then, applicants can connect their bank account or upload three months of recent bank statements. Since the application is automated, applicants can get approved in just a few hours. This means business owners could make their first draw and have money in their account as soon as the next morning.
OnDeck Alternatives
| Company | Best For |
| --- | --- |
| | Same-day funding on a short-term loan up to $250,000 |
| | Low credit borrowers needing short-term funding up to $500,000 |
| | Flexible short-term loan up to $500,000 with terms from 13 to 52 weeks |
| | Revolving credit up to $100,000 with easy-to-meet qualifications |
| | Comparing short-term funding options on a free marketplace |
Most Helpful OnDeck Reviews
Upon checking online OnDeck reviews, we can say that the company has mostly positive feedback. Borrowers said that the application is fast and easy. Great customer support was also consistently cited. Meanwhile, some borrowers added that although OnDeck has been very helpful to them, it has comparatively higher rates than other lenders and its transparency could be improved.
OnDeck helped my business, even at its worst
"The loans that OnDeck offers really are very feasible and useful. They have served me even at the worst moment of my company. They are fully professional loans and are careful about the legal framework."

— Jose Daniel Cardenas Guzman
Editor's note: OnDeck uses past cash flow, seasonality, transaction history, and many other factors to understand the businesses it funds. Many borrowers like Jose are surprised to get funding after their business has gone through a rough patch, but the internal analysis that OnDeck uses allows it to estimate how a loan could aid recovery.
It's not the best option for businesses with low income
"The price is not the best if your company is small and the income is not so high."

— Jesus Alberto Camacho Vargas
OnDeck Frequently Asked Questions (FAQs)
How can users pay their loans with OnDeck Capital?
Borrowers can make fixed or weekly payments, which can be automatically deducted from their business bank account. OnDeck Capital also offers prepayment options with potential interest reductions.
Does OnDeck charge a prepayment penalty for short-term loans?
No. In fact, borrowers who pay off their short-term loans earlier are forgiven for 25% of the remaining interest they owe.
Does OnDeck report to the credit bureaus?
OnDeck reports to the business credit bureaus, but may not to report to personal credit bureaus in some cases.
Bottom Line
Many businesses are reported to have qualified for a loan with OnDeck with its more relaxed borrower qualifications. OnDeck claims that they value the health of the business, which can be seen with its cash flow, and not just by the credit score.
In comparison to traditional lenders, OnDeck's interest rates are higher, but since it offers a line of credit of up to $100,000 and a term loan of up to $500,000, which can be funded within one business day, it is still a good funding solution to consider.