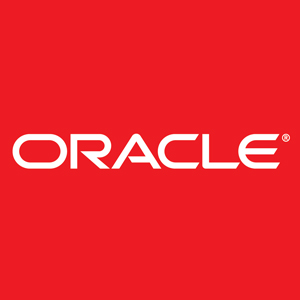 Oracle HCM Cloud offers comprehensive human capital management (HCM) solutions for recruitment, workforce planning, time tracking, payroll, learning, and talent management. It features machine learning and artificial intelligence (AI)-based tools to help you make smarter and faster business decisions. Monthly fees for its Global Human Resources Cloud product start at $15 per employee, and it's best for large-sized businesses.
Oracle HCM Cloud Pros and Cons
| Pros | Cons |
| --- | --- |
| Wide range of cloud-based HR tools | Investing in all of its products is expensive |
| Scalable and highly configurable | Not ideal for businesses with less than 1,000 employees |
| Consolidates several HR solutions in one platform | Payroll and benefits tools need to be enhanced |
Who Oracle HCM Cloud is Best For
Large-sized businesses (with at least 1,000 employees) that are looking for flexible and comprehensive HR cloud solutions: Oracle HCM Cloud has a flexible suite that is highly adaptable, allowing you to configure it to meet your changing business needs. Its end-to-end solutions are also designed to help you efficiently manage HR operations.
Oracle HCM Cloud Pricing
Oracle HCM Cloud's pricing scheme covers three products with monthly fees that start at $4 per employee or user, depending on the product. Each has different functionalities and requires a minimum of 1,000 employees or users.
Products

Pricing
($/Month)

Global Human Resources Cloud

$15/employee

Talent Management for Coexistence Cloud

$10/user

Talent Acquisition Cloud

$5/employee
Oracle HCM Cloud also offers add-on tools to improve the functionality of its products. These add-ons include Recruiting Cloud ($5 per employee, per month), Learning Cloud ($3 per user, per month), Payroll Cloud ($7 per employee, per month), Time and Labor Cloud ($4 per user, per month), and Talent Management and Workforce Compensation Cloud ($9 per user, per month).
For a monthly fee of $4 per employee, you can incorporate strategic workforce planning capabilities into its platform. If you're looking for incident reporting features, then its Workforce Health and Safety Incidents Cloud add-on ($2 per user, per month) is a good solution for you.
Meanwhile, Oracle's Adaptive Intelligence Apps for HCM Cloud tool is designed to improve HR productivity and time-to-hire levels and comes with a monthly price tag of $4 per employee. It has a "Best Candidate" functionality that utilizes AI and machine-learning algorithms to identify top talents and rank applicants who best fit your job requirements.
Additionally, Oracle HCM Cloud has an HR help desk add-on ($4 per employee, per month) that includes service request management tools. Moreover, you can activate its advanced HCM controls ($3 per employee, per month)—such as payroll and payment fraud detection—to help strengthen compliance and mitigate risks.
In order to access all of the paid add-ons, you need a subscription to Global Human Resources Cloud—except for its learning tool, which requires either a Global Human Resources Cloud or Talent Management for Coexistence Cloud subscription. However, for Adaptive Intelligence Apps for HCM, you need Recruiting Cloud as it doesn't work with Talent Acquisition.
Global Human Resources Cloud
Global Human Resources Cloud ($15 per employee, per month) has several HR functionalities that enable you to efficiently manage a diverse and global workforce. Its features include onboarding for new hires, absence/leave monitoring, benefits administration, workforce modeling, employee information management, and a global payroll interface. You are also granted access to analytics, workforce intelligence, and reporting tools.
Talent Management for Coexistence Cloud
For a monthly fee of $10 per user, Oracle's Talent Management for Coexistence Cloud has succession planning solutions for assessing top talents and identifying high-potential employees. Apart from enabling you to accurately gauge your company's bench strength, it comes with configurable forms and goal setting and tracking tools to help you evaluate your staff's work performance.
Talent Acquisition Cloud
Talent Acquisition Cloud provides you with key solutions for finding and hiring top talents. It costs $5 per employee, per month, and includes the following features: branded career websites, job postings, candidate management, and automated pre-screening questions. You can also utilize it to create new hire forms and monitor an employee's onboarding progress.
Oracle HCM Cloud Alternatives 2020
| HR Software | Best For |
| --- | --- |
| | Businesses (with less than 100 employees) that want integrated and simple-to-use HR, benefits, and payroll tools |
| | Small to midsize businesses looking for a single platform to manage HR, employee attendance, benefits, and payroll |
| | Businesses that need user-friendly employee scheduling and time tracking solutions |
| | Companies that want a dedicated HR manager to help craft HR policy and maintain compliance |
| | Businesses that require customizable payroll tools and reports |
Oracle HCM Cloud Features
Oracle HCM Cloud is packed with comprehensive features that enable you to handle all aspects of the employee life cycle. Aside from HR solutions, it also offers online tools to help simplify workflows, automate processes, and enhance productivity. Here are some of Oracle HCM Cloud's essential functionalities.
Flexible Rules-Based Engine
Create basic to complex system rules with Oracle HCM Cloud's highly configurable platform. With its flexible rules-based engine, you can easily configure your company's policies into the system—enabling you to efficiently manage absence requests, benefit availments, and other HR processes.
Self-Service Tools
As with similar HR software, Oracle HCM Cloud offers self-service tools that allow your employees to access their personal data, benefits information, pay details, and more.
Digital Assistant
Complete HR tasks more quickly with an AI "Digital Assistant" that provides recommendations and step-by-step instructions on how to handle specific processes. You may also utilize it to offer online assistance to employees who have basic questions about benefits and HR policies.
Integration Options
Oracle HCM Cloud offers seamless integration between its suite of HR solutions, along with several apps such as supply chain management (SCM), customer experience (CX), and financial solutions. It also integrates with third-party payroll providers and time capture devices.
However, its integration partners are not published on its website. You may contact Oracle to request more information about its integration options.
Most Helpful Oracle HCM Cloud Reviews
Many users who left Oracle HCM Cloud reviews online described it as a robust HCM system with a wide range of HR solutions. They like that it is flexible and cloud-based, enabling them to access critical HR tools while on the go.
Meanwhile, several others noted that a few of its features (such as payroll, benefits, time and labor management, and reports) need to be enhanced. Some reviewers also stated that its tools are priced higher than other HCM systems in the market.
Flexible HR suite
"It is an incredible tool that is totally flexible. It adapts to my preferences and goals; and as such, it has been easier to feel comfortable with the software. The reports are incredible, detailed, and accurate."
—Claudia Zepahua
Its tools are pricey
One user who gave a review on TrustRadius noted that while it has helped increase their HR operational efficiency, its tools are expensive. He also complained about experiencing system performance issues from time to time.
Oracle HCM Cloud Frequently Asked Questions (FAQs)
Can it handle payroll processing for global locations?
Apart from the U.S., Oracle HCM Cloud's payroll tool can handle employee wage processing for several countries such as Canada, Kuwait, Qatar, China, Mexico, United Arab Emirates, and the United Kingdom.
What types of benefits enrollment methods does it support?
Oracle HCM Cloud's benefits solution can handle all types of enrollment processing, from on-demand to life event-based and scheduled/open employee enrollments.
Can I use Oracle HCM Cloud to manage contingent worker data?
Yes, its Global Human Resources Cloud product has the capability to manage both full-time and contingent workers.
Our Top HR Software Picks
If you aren't sure if Oracle HCM Cloud is right for you, then this article on the best HR software for small businesses is a review of our top choices. Our team looked at a variety of solutions and narrowed our recommendations down based on price, ease of use, and features like payroll, leave management, onboarding & employee self-service, and applicant tracking.