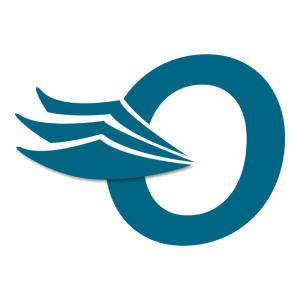 Order Desk is a platform designed to automate and streamline order fulfillment workflows. Its features include custom rules engine, inventory syncing, shipping labels, reports, order splitting, and more. It costs $12 to $100 per month + processing fees. It is best for ecommerce merchants and merchandise sellers.
Order Desk Pros and Cons
| Pros | Cons |
| --- | --- |
| Rules automation can create customizable workflows and templates for emails, invoices, slips, and reports | Set up can be cumbersome if high-level customization is needed |
| 250+ third-party integrations and custom API integrations available | No in-house warehousing or fulfillment services |
| Responsive customer support team | |
Who Order Desk is Best For
Ecommerce merchants: Order Desk integrates your shopping cart, fulfillment services, and shipping apps in a single platform. Using its rules engine feature, you can set up your Order Desk store to handle, edit, split, and move orders. You can also track and update inventory, update shipping status in your shopping carts, and create custom emails and documents such as receipts, invoices and packing slips.
Merchandise sellers: Order Desk allows suppliers, designers, and other merchandise sellers to add print files to their orders. It also integrates with print on demand fulfillment companies allowing you to automatically send orders for processing.
Order Desk Pricing
Order Desk pricing is based on three plans ranging from $12 to $100 per month, with order processing fees that cost from 3 to 25 cents per order. The main differences between the plans are the number of third-party integrations and users who can manage an account, as well as access to priority support.
Plans

Monthly Pricing
($/Month)

Processing Fee
($/Order)

Starter

$12

$0.25

Pro

$40

$0.05

Plus

$100

$0.03
Order Desk offers a 30-day free trial with access to all of its features. Those with special requirements such as white-labeling, or businesses that need an Enterprise option are encouraged to contact Order Desk for inquiries.
Starter Plan
Order Desk's Starter plan includes one user and up to three integrations.
Pro Plan
The Pro plan offers unlimited users and integrations, with a lower per-order processing fee.
Plus Plan
The Plus plan offers unlimited Pro stores and a lower per-order fee than the Starter and Pro plans. This plan is ideal for accounts with more than three to four Order Desk stores or those that process about 3,500 orders per month.
Author's Note:
Even with order processing fees, I consider Order Desk's monthly fees cost-efficient as it automates the entire order fulfillment processes. The app is helpful to businesses that are scaling rapidly. It is also beneficial to those who have diversified selling channels or offer different methods for dispatching orders—requiring different workflows for each.
Order Desk Alternatives 2020
| Fulfillment Company | Best For | |
| --- | --- | --- |
| | Small and medium-sized ecommerce sellers and crowdfunding programs that need batch fulfillment | |
| | Ecommerce sellers with special packing and handling needs | |
| | Fulfillment matchmaker to help you find the best provider | |
Order Desk Features
Order Desk features are designed to automate your order workflow. Here are some of its most important features:
Rules Engine
You can set up task automations based on any set of criteria. Rules, once set up, can be linked together, duplicated, and edited.
Completely Customizable Folders, Exports, Reports, and Email Templates
You can organize your workflows in custom folders (for example: On Hold, Fulfillment, New Orders, Refunds, Returns) for easy tracking.
It allows you to export files in CSV. You can set requirements and send reports automatically by email or FTP (file transfer protocol).
Its default email template lets you send shipment tracking details to your customers, which are flexible so you can also send dropship request emails, customer confirmation emails, or back order notices.
You can generate reports using multiple filters—showing per SKU orders, order totals by date, and more. Trends are shown as graphs in the user dashboard.
Dropshipping
If your business relies on other suppliers for shipping, Order Desk can automatically split your orders by supplier. It routes the orders to the required dropshipper. You can send orders via email or through a CSV file. Sending back of tracking details can also be fully automated.
Inventory Syncing
Stocks are updated automatically in your online marketplaces when you pull inventory from your warehouse.
Popular Integrations
Order Desk's platform provides more than 250 integrations to various shopping cart, shipping, fulfillment, printing, and CRM software, as well as gateway providers and other tools that can help with your workflow.
If you need customized integrations, you can contact Order Desk for inquiries. There is a fee for integration development if it finds that the integration request can be implemented.
Here is a list of Order Desk's most popular integrations:
Shopping Carts
Shopify, Amazon, WooCommerce, Etsy, eBay, Big Commerce, Squarespace, Magento, Samcart, 3dCart, and more.
Shipping Software
EasyPost, ShipStation, ShipWorks, Stamps.com, and more.
Order Desk's integration with EasyPost allows you to print your labels from any carrier for just 3 cents per label. There is no monthly fee to use EasyPost and you will have access to the USPS Commercial Plus pricing for additional savings.
Those subscribed to the Pro plan have access to the PrintNode integration (printing from your thermal printer).
Most Helpful Order Desk Reviews
As of the date this article was written (March 13, 2020), there are very few up-to-date Order Desk reviews online. Most recent reviews show that users are satisfied with the software. The majority of the positive reviews centered around its high level of customization, which has automated most of their order management and fulfillment processes. Others commended the responsive customer support.
However, some users noted that the automation set up requires plenty of work. They were quick to add, though, that the support team has been helpful and patient with inquiries.
Considered a store necessity; greatly recommended
One user who left a positive review said that the app has been a key player in their order fulfillment process. She uses Order Desk to fulfill products based on customers' shipping addresses. She employs Amazon FBA in Canada, UK, Japan, and Australia. She said that it automatically routes orders to their fulfillment partners and they can offer free shipping to the above mentioned countries. On top of this, she noted that the customer support team has been very helpful.
Order Desk Frequently Asked Questions (FAQs)
Can Order Desk store products and fulfill orders?
No. Order Desk does not offer warehousing and order fulfillment services, it only manages and sends your orders to fulfillment providers based on rules that you set up. Think of it as a tool that automatically sorts and sends your orders to its next stage, whether it is for printing, dropshipping, or fulfillment.
How does Order Desk ensure data security?
Order Desk encrypts data to secure payment and financial details. It does not store credit card details as it relies on its payment partner.
Can users import their past order history?
Yes. You can import order history from your store and do not have to worry about getting charged. If an order is older than a month, Order Desk does not charge an order processing fee.
Our Top Order Fulfillment Service Provider Picks
If you are not sure if Order Desk is right for you, this article on the 5 Best Order Fulfillment Services & Companies is a review of our top choices. In this guide, we shared our top recommendations based on costs, specialty services offered, strengths, and order or account minimums.