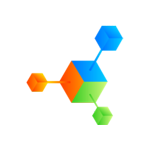 Orderhive is a multichannel order fulfillment software that helps track orders, control inventory, raise purchases, and create shipments. It provides unlimited ecommerce automation, unlimited integrations, specialized onboarding and training sessions, and custom feature development. It costs $49.99 to $299.99+/month and is best for small to medium-sized businesses, retailers, entrepreneurs, online sellers, and brick-and-mortar store owners.
Orderhive Pros and Cons
| Pros | Cons |
| --- | --- |
| Unlimited automation and integrations | The software has a steep learning curve |
| Real-time inventory sync between multiple channels | Monthly order limits may not be ideal for high-volume shippers |
| Outstanding customer support team | |
Who Orderhive is Best For
Small to medium-sized businesses: Small to mid-sized businesses that do not have enough manpower to keep up with fast-moving stocks can benefit from Orderhive's automated inventory management. They can deal with supply chain demands easily. Since it keeps track of inventory stores at multiple locations, Orderhive can help prevent overstocking and understocking.
Ecommerce businesses that have a brick-and-mortar retail store: Businesses can use Orderhive to streamline their entire order management and fulfillment processes in a single platform. As inventory tracking occurs in real time, business owners can determine which stocks are moving fast. They can restock faster as needed. Additionally, users can do purchase management within the platform.
Orderhive Pricing
Orderhive pricing depends on four subscription base plans: Lite ($49.99 per month), Starter ($149.99 per month), Growth ($299.99 per month), and Enterprise (customized). The main differences between the plans are the number of users and orders as well as access to premium features such as employee training, custom feature development, and a dedicated account manager.

Base Plans

Monthly Pricing
($/Month)

Annual Pricing*
($/Month)

Lite

$49.99

$44.99

Starter

$149.99

$134.99

Growth

$299.99

$269.99

Enterprise

Customized

Customized
*Annual plans are paid in full at the start of the billing cycle.
You can calculate your monthly subscription fee by adding the total of the following: 1) base price of a plan you select; 2) number of people using the software within your team ($50 per user); and 3) the number of orders you receive (starting at $0.30 per order). All plans have a mandatory one-time set-up fee of $99. It is interesting to note that all Fulfillment By Amazon (FBA) orders are completely free.
I have enumerated detailed inclusions of each plan below.
Lite Plan
OrderHive's Lite plan includes all features for orders, shipping, and inventory management. It gives you unlimited SKU (stock keeping unit) and integrations, together with onboarding chat and email support. You are entitled to one user and 200 orders per month. Extra users cost $50 each, while orders above 200 are charged $0.30 each.
Starter Plan
This plan provides you with three users and 1,200 monthly orders. Extra users are charged the same rate as the Lite plan, while extra orders cost $0.15 each. You are provided API access for integrations and all types of automation. Chat support and extra hand-holding are given at every phase of your setup.
Growth Plan
Aside from access to all Orderhive's premium integrations, you get four hours of employee training so that not just you, but also your employees can use Orderhive to its fullest. Your monthly order limit is set to 3,000, with extra orders costing $0.12 each. You can also add up to five users in this plan.
Enterprise Plan
Orderhive's premium plan provides you with unlimited orders and users. All features from other plans are included as well as the following: priority integrations development, custom features development, and premium support. A dedicated account manager will be assigned.
Orderhive Alternatives 2020
| Fulfillment Company | Best For | |
| --- | --- | --- |
| | Small and medium-sized ecommerce sellers and crowdfunding programs that need batch fulfillment | |
| | Ecommerce sellers with special packing and handling needs | |
| | Fulfillment matchmaker to help you find the best provider | |
Orderhive Features
Orderhive provides robust features to make all aspects of order fulfillment run smoothly: order management, product listing management, warehouse management, invoicing and payment, inventory management, and more. I like that its features provide customization and have seamless integration with one another, streamlining order fulfillment in a single platform. I have highlighted what I think are its most important features below.
Unlimited integrations, ecommerce automation, SKUs, and custom integrations
For Orderhive, automation is its key feature. It offers unlimited integrations with just about any platform your business might need. And if it is not listed in its accredited partners, you can try and request for custom integration. With unlimited integrations, you get to automate just about everything in your order fulfillment process.
Real-time Inventory Tracking
Orderhive allows you to integrate multiple sales channels in your account. Updating stocks across several locations and/or platforms is easily done because of real-time inventory tracking.
Amazon FBA Inbound Shipment and Seller Fulfilled Prime
You can integrate your Amazon FBA account to Orderhive and easily transfer your stock to FBA warehouse(s). You can then select the SKUs to prepare the shipment list and Orderhive will do the rest.
If you are a Seller Fulfilled Prime (SFP) seller, all you have to do is list your products via Orderhive and you will automatically receive all the updates.
Returns Management
You can simplify, reduce turnaround time for returns, and maximize value recovery with Orderhive. It lets you analyze your returns processing costs, including everything from logistics to liquidation. This allows you to determine the most efficient way to manage return issues—either through replacement or refund.
Popular Integrations
Orderhive's platform provides pre-wired connections with programs specializing in marketing automation, feedback and survey, fulfillment companies, shopping carts, marketplaces, shipping, payment, tracking, and more. I have outlined notable integrations below.
Marketplaces and Shopping Carts
Jet, Houzz, Storenvy, Flipkart, Shopify, WooCommerce, Magento, Bigcommerce, Cs-Cart, Ecwid, and PrestaShop
Carrier Shipping Partners
UPS, USPS, DHL Express, FedEx, Blue Dart, Australia Post, Bring, DPD UK, GLS, Interlink Express, Parcelforce, and other country-specific couriers.
Other Fulfillment Companies
Mintsoft, Shipcentral, Shipwire, ShipBob, FedEx Supply Chain, and more.
Orderhive strengthens your fulfillment by integrating with other providers. Other providers may offer features that it does not have at the moment such as freight management.
Most Helpful Orderhive Reviews
The majority of Orderhive reviews I've read online have been positive. Most of the positive Orderhive reviews highlight its integrations and high level of customer support during the setup process. Meanwhile, most negative Orderhive reviews mentioned that the platform can be overwhelming. Most of the users noted that a demo is not enough to cover everything. However, they shared that the support team does more than their share of hand-holding during the initial phase.
The software offers unlimited automation, outstanding support, and a dedicated account manager
"Orderhive allows us to integrate almost everything with almost everything. Probably the best feature of Orderhive is the least tangible or measurable: the staff. The customer service I have received has been outstanding thus far. The team is knowledgeable and transparent and will always at least try to help you get to where you need to be. Setu (AM) is smart and incisive and always goes above and beyond to get you there … The rest of the team is supportive and available. The automation is our other most liked feature. The ability to set rules based actions, create auto invoices, send emails when something happens, move orders around automatically is great. I genuinely could not find another piece of similar software that will do as much as Orderhive does, for the price point that it does it at. Overall, it's awesome. Not perfect, but way more perfect than anything else currently on the market."

—Local Beavers
Monthly order limits are restrictive but price point is reasonable
"Select All selects only 20 orders at a time. They also recently changed their pricing structure and are setting a limit on the number of orders that one can process through each plan, but even the price change is reasonable."

—Abhay Rangan
Orderhive Frequently Asked Questions (FAQs)
Does Orderhive consolidate stock in multiple warehouses?
Yes. Orderhive lets you keep track of inventory stored in multiple locations under a single platform. You can add and manage multiple warehouses, allocate stock to different locations, and set default warehouses for receiving shipments.
What operating system (OS) platforms are supported by Orderhive?
Orderhive's software supports all of the most-used OS, such as Windows, Mac OS, and Ubuntu.
What type of order information is fetched by Orderhive?
Orderhive's order management software fetches basic order information such as bill-to, ship-to, item-details, order total, discounts, and extra items if any. You can also add five types of custom fields to save additional information to orders.
Does Orderhive support point-of-sale (POS) and/or brick and mortar sales?
Yes. Orderhive provides Shopify POS and Vend POS integration. You can also create an offline store in Orderhive for your brick and mortar store.
Our Top Order Fulfillment Service Provider Picks
If you aren't sure if Orderhive is right for you, this article on the 5 Best Order Fulfillment Services & Companies is a review of our top choices. In this guide we shared our top recommendations based on costs, specialty services offered, strengths, and order or account minimums.
Disclaimer: The following information was provided by Orderhive and does not necessarily reflect the views of FitSmallBusiness.com.
What is Orderhive?
Orderhive is a full-fledged order, shipping and inventory management software. With the highest number of integrations, Orderhive is the first choice of 2500+ eCommerce Professionals. Individuals running a dropshipping business to enterprises, Orderhive is a single point solution that serves all eCommerce business automation needs of Retail Sellers. Orderhive is a software that does not become a huge cost center, it starts at just $44 and goes on as your business grows. Along with management, Orderhive also facilitates, automating mundane tasks helping you spare time for improving sales or achieving better work-life balance. If you read all of Orderhive's reviews, you would understand that Orderhive is one of the easiest software to hop onto, yet in case you face problems, we have the best-in-class support team that will handhold you through the entire onboarding process.
Orderhive News & Activity
Orderhive updated its pricing recently and has offered the smallest plan with all the features at just $44.99 ( at a rate discounted by 55%), you can have unlimited integrations and unlimited SKUs as a part of the plan. Orderhive has received awards of being the most user-friendly and value-for-money software by many renowned aggregation platforms.
Orderhive Customer Service
Orderhive's Customer service has been rated the best-in-class by almost all aggregation platforms. Chat, Email, Phone and Demo, Orderhive's Customer service makes sure that you achieve success using our software. May it be adding new features or customizing solutions, our support teams would hold your hand till you achieve what you had set to achieve.
Orderhive Unique Features
1. The most real-time software. (The only software that integrates and transfers data from your eCommerce channels to itself in real-time)
2. Inventory automation at the Lowest Cost.
3. The best-in-class hand-holding process.