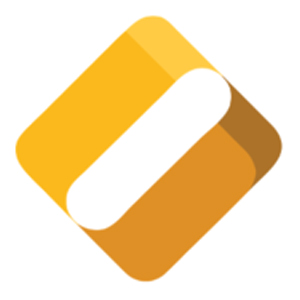 OroCRM is an open source customer relationship management (CRM) software that enables users to optimize conversions, track leads, and assess customer data. Its features include pipeline management, analytics, and an advanced customer segmentation engine. It is priced at $35,000 per year and it is best for ecommerce businesses needing to manage and track multiple locations and territories.
OroCRM Pros and Cons
| Pros | Cons |
| --- | --- |
| Includes native integration with ecommerce platforms | Expensive licensing options |
| Offers alerts to help you manage customer service | Free version does not include technical support |
| | Does not have a mobile app |
Who OroCRM is Best For
Ecommerce business owners: OroCRM supports order creation, abandoned cart management, and analytics dashboards along with contact and opportunity management. It also integrates with several ecommerce-focused applications.
Businesses that have an in-house software programmer: Due to its open source nature, OroCRM requires technical knowledge on software programming to properly customize its backend to fit a business' particular needs.
OroCRM Pricing
OroCRM's pricing guide shows two editions, Community and Enterprise. OroCRM's Community edition is free to download, but it also offers paid-hosted enterprise levels. Enterprise costs $35,000 per year or about $117 per user, per month.
OroCRM's Community edition is its free open source product that you can download onto Windows, Linux, and Mac operating systems. It includes a visual pipeline management tool as well as ecommerce integrations like the Magento Abandoned Cart extension to create specific alerts or Zendesk to enhance your customer service. The Community edition, however, does not include Outlook integration or sales and territory management.
Its Enterprise edition offers users highly advanced scaling and system performance features such as PostgreSQL support for large data sets, elastic search, performance testing with large data sets, multiple organization support, enterprise grade chart, Lightweight Directory Access Protocol (LDAP) integration, and enhanced security policy controls. It also provides users with email and phone customer support.
OroCRM Alternatives 2020
Open Source CRM

Best For

(Best Overall) Businesses needing a robust, open-sourced application comparable to Salesforce or MS Dynamics

Companies that want a powerful, browser-based open source CRM with cloud hosting

Businesses wanting a desktop or web-based CRM with advanced workflow automation and website tracking

Businesses wanting to incorporate operational management tools like human resources and production planning

Nonprofits needing a solution to manage member relationships, run events, and track contributions

Last updated on 04/02/2020
OroCRM Features
OroCRM provides you with an extensive set of CRM tools to help you manage your customer relationships better and continuously grow your business. Below are some of its key features:
Accounts and Contacts Management
OroCRM gives you complete control over the way you manage your customers. With its comprehensive but easy-to-use interface, you can view and manage all of your accounts, customer interactions, and information in one place. It will also automatically sync and update customer profiles, merge accounts, and associate customer information across multiple channels, so you won't have to deal with duplicate information.
Leads and Opportunities Management
Capturing and nurturing prospects through your sales process, converting them into leads, and closing opportunities are some of the most important activities for productive sales and marketing teams. Leads and opportunities management tools in OroCRM help gather detailed information across all stages of the sales funnel, so you can forecast pipelines and ensure sales and marketing goals are on track.
360° View of Your Customer
OroCRM lets you capture data from every customer interaction, including product views, email responses, support tickets, and more. In addition, everything is tracked across multiple touchpoints, such as online B2B and B2C stores, social channels, POS systems, and email campaigns—giving you a holistic 360° view of your customers.
Sales and Marketing Performance Dashboards
OroCRM dashboards drive strategic actions by giving you comprehensive insight into business performance and KPIs. Sales CRM and marketing CRM features include configurable dashboards that can track performance in segmented campaigns, email marketing conversions, and opportunity close rates, to name a few.
Reporting and Analytics
OroCRM comes out of the box with more CRM features than anyone else, including a powerful reporting engine that helps you gain unparalleled insights into your business. Easily generate reports that track everything from website revenues, sales force pipelines, conversion rates, and more.
Which CRM Provider is Best for You?
Most Helpful OroCRM Reviews
Most OroCRM reviews I found online are positive. Users commended its seamless integrations with other apps. They also said that its application marketplace makes it easy to integrate with other available solutions. Concerns raised by users include an initial learning curve and extensive training needed to use the software effectively.
Most helpful positive review: Has great integration with third-party systems
One user who gave OroCRM a positive review said that the software easily integrates with all kinds of business applications. It allows access from other solutions, such as ecommerce systems, mail marketing, or customer support. He also mentioned that it has an application market where it is possible to locate additional modules that extend the basic functionalities of the CRM and allows to customize it further based on their needs.
Most helpful negative review: Initial learning curve and training needed
One user who gave OroCRM a negative review said that a period of familiarization with the program is required. He added that part of the process includes training of staff so that they learn to use the information and interact with clients and potential clients together with the resistance to change. However, it may be necessary to dedicate significant time to motivate staff to accept, adapt, and use OroCRM as a tool of benefit for clients, workflow, employee performance, and the growth of the company.
OroCRM Frequently Asked Questions (FAQs)
What industries benefit most from OroCRM?
The following industries will benefit most from OroCRM: ecommerce, wholesalers, retail, original equipment manufacturer (OEM) or white-label, and financial services.
What types of data does OroCRM track?
OroCRM tracks a wide range of data, including performance in segmented campaigns, opportunity close rates, and email marketing conversions.
Does OroCRM integrate with other apps?
Yes. Some of OroCRM's famous integrations include Mailchimp, Full Contact, Zendesk, Magento, and Mandrill.
Our Top CRM Provider Picks
If you are not sure if OroCRM is right for you, this article on the best free and paid open source CRM software is a review of our top choices. Our team looked at a variety of solutions and narrowed down our recommendations based on price, features, and ease of use.