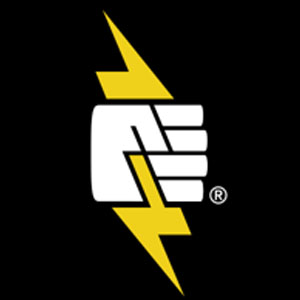 Pantheon is a web operations (WebOps) and hosting platform designed for WordPress, Drupal, and WooCommerce sites. It provides web developers with tools needed to build and maintain high performing sites, including serverless infrastructure, advanced site monitoring, and application caching. Its pricing ranges from $29 to $1,000+ per month. It is best for ecommerce businesses and agencies with global customers and clients.
Pantheon Pros & Cons
| Pros | Cons |
| --- | --- |
| Utilizes content delivery network (CDN) for high-speed performance | Supports WordPress, Drupal, and WooCommerce sites only |
| Feature-rich platform | Limited third-party system integrations |
| Has a flexible pricing scheme | Steep learning curve |
Who Pantheon Is Best For
Web agencies needing a host with lightning-fast performance and support global reach: Pantheon is powered with an advanced global content delivery network (CDN) and supports full page caching. These features ensure that your website and its content loads instantly.
WooCommerce users who need security tools to optimize their ecommerce sites safely: Boost your sales with high-performance and fast page loads with Pantheon's WooCommerce hosting solution. Plus, it has a set of website security features and infrastructure, such as security updates, server upgrades, managed HTTPS, disaster recovery, and automated system administration.
Pantheon Pricing
Pantheon's pricing ranges from $50 to $1,000+ per month and varies based on three plans with several tiers each. Pantheon also has a Partner Program that gives discounts to its agency partners. This exclusive pricing discount is called Pantheon Preferred, which costs $29 to $687+ per month when billed annually.
Pantheon Tiered Pricing & Features
Basic

Performance

Elite

Monthly Pricing
($/Month)

$50

Starts at $175

Custom

Annual Pricing*
($/Month)

$41

Starts at $160

Custom

Preferred Monthly Pricing
($/Month)

$35

Starts at $125

Custom

Preferred Annual Pricing*
($/Month)

$29

Starts at $114

Custom

Monthly Visits

25,000

Up to 300,000

Up to 20 million

SSD

20GB

30 to 200GB

200+ GB

Maximum Number of Domains

5

10 to 70

270

Pages Served

125,000

125,000 to 1.5 million

Unlimited
*Annual plans are paid in full at the start of the billing cycle.
All plans offer custom domains, high-performance edge cache, manual and automated backups, and SSL certificates.
Basic Plan
The Basic plan is best for static sites, local businesses, and small blogs needing a basic website. It features an automatic launch check, advanced page cache, and one-click core updates. Its manual backup retention is good for a one-month period. With this plan, you can have up to five free HTTPS domains.
Performance Plan
The Performance package is best for goal-oriented business sites as it has four flexible growth pricing: Small ($160 per month), Medium ($275 per month), Large ($550 per month), and Extra Large ($916 per month), all billed annually. Data from manual backup retention is retained for six months.
Small
This introductory tier of Performance plan includes 25,000 monthly visits, 125,000 pages served, 30GB of SSD storage, and one app server with failover. It has up to 10 free HTTPS domains.
Medium
The second tier under the Performance plan has 50,000 monthly visits, 250,000 pages served, 50GB SSD storage, and two load-balanced app servers. It has up to 15 free HTTPS domains.
Large
The inclusions of this plan tier are 150,000 monthly visits, 750,000 pages served, 100GB SSD storage, and three load-balanced app servers. This includes up to 35 free HTTPS domains.
Extra Large
With Extra Large plan, you will get 300,000 monthly visits, 1.5 million pages served, 200GB SSD storage, four load-balanced app server, and up to 70 free HTTPS domains.
Elite Plan
The Elite plan is recommended for enterprise, mission-critical, highly trafficked sites. This plan has the following features: launch success guarantee, 99.99% uptime SLA, managed resource provisioning, concierge performance service, and 24×7 on-call support.
Pantheon Alternatives 2020
| Web Hosting Providers | Best For |
| --- | --- |
| | Companies looking for fast global website speeds |
| | Companies needing fast hosting for sites with dynamic multimedia or interactive content |
| | Less tech-savvy businesses looking for a fast, easy-to-build WordPress website |
| | Companies needing fast web hosting with guaranteed 100% uptime |
| | Marketers needing fast load times for sites that experience traffic surges |
Pantheon Features
Serverless content management system (CMS): Pantheon uses an open-source CMS as a service stack to ensure the best possible performance, security, and stability. The serverless infrastructure allows you to focus on your sites and not on servers.
Disaster recovery: This feature has intelligent failover to keep your website online in the event of a complete data center outage.
Global regions: Pantheon's over 70 server locations across the globe improve performance and meet data residency needs.
Website portfolio management: This feature lets you take control over the development, deployment, and scaling of sites across your regions, domains, and brands from a single dashboard.
Most Helpful Pantheon Reviews
There are very few up-to-date Pantheon reviews as of this writing (July 14, 2020). Users commended how the system simplifies the process of setting up and maintaining a website. Its speed and security were also appreciated. However, they cautioned about the limited flexibility of the software and steep learning curve.
Offers many helpful features to manage websites
"It has many good features that are very helpful, including data retention, content handling in its life cycle, and publishing web content, to name a few. The system lets companies design and launch websites with WordPress and hosts them in a container-like infrastructure, ensuring fast and efficient content loading. In addition to this, Pantheon comes with development testing environments that allow the user to make quick fixes, improvements of functionalities, and a daily backup of the website database."

— John Cassidy
Limited system integration & resources
"The program only installs WordPress and Drupal. I would have liked it to have a wider set of options to choose from, thus adding a much larger tool integration to make the software more versatile. The documentation is not easy for novice users to digest, forcing them to address questions to the support staff to solve what should be simple to understand. Module updates and upgrades can fail due to resource shortages by software servers."

— John Cassidy
Pantheon Frequently Asked Questions (FAQs)
What is a CDN?
A CDN is a system of distributed servers around the globe, each of which stores a website's content. When website visitors access the site, its content is delivered to them from the nearest server to reduce delivery time.
What types of support are available?
Get 24/7 support from Drupal and WordPress experts via live chat, ticketing, phone, video conference, and Slack.
Are there RAM limitations?
Pantheon does not have OS-level limits like system RAM or CPUs. Its platform is not tied to specific physical servers, virtual machines, or virtual private servers.
Bottom Line
If you aren't sure if Pantheon is right for you, this article on the fastest web hosting services is a review of our top choices. Our team looked at a variety of solutions and narrowed our recommendations down based on price, add-ons, speed-boosting features, ease of use, and reviews.