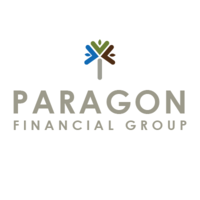 Paragon Financial Group provides non-recourse invoice factoring, purchase order financing, and government contract funding. It has been in business for 26 years and has funded $2 billion to 2,200 companies. It offers monthly factoring limits from $30,000 to $10 million and is best for businesses that have had trouble qualifying with other lenders.
Paragon Financial Group Pros and Cons
| Pros | Cons |
| --- | --- |
| Startup-friendly | High annual revenue required |
| Advances up to 90% of the invoice | Slower funding time compared to similar providers |
| No credit score requirement | |
Who Paragon Financial Group Is Best For
Business owners and entrepreneurs who have problems obtaining funding elsewhere: Paragon Financial Group offers lenient qualifications compared to banks and other lending institutions. This makes it a great option for startups and companies with tax issues, payroll problems, and non-bankable businesses.
Those with a poor credit standing: The lender does not perform personal credit checks on borrowers. Instead, it focuses on their customer's creditworthiness and ability to pay.
Businesses with high revenue and strong cash flow: While there is no credit score requirement, it sets a minimum sales revenue (at least $30,000 in monthly invoices to factor) for businesses to qualify.
Paragon Financial Group Costs and Terms
| | Invoice Factoring |
| --- | --- |
| Loan Amounts | $30,000 to $10 million |
| Advance Rates | Up to 90% |
| APR Ranges | 16% to 55% or more depending on individual fees |
| Repayment Term | Repaid as invoices are paid |
| Funding Speed | Three to 10 business days |
Paragon Financial Group's costs and rates are not published on its website, but according to our estimation, its APR ranges from 16% to 55%. It advances up to 90% of your invoices, which is considered to be on the upper end—as some providers usually extend only up to 85%.
Its discount rates range of 1.25% to 2% per 30 days includes accounts receivable management and credit protection. This is a major plus for Paragon Financial Group since other factoring companies don't typically provide these services. Other possible fees—which may include a $199 due diligence cost—will be provided in an official offer prior to your loan approval.
Do You Qualify for Paragon Financial Group Financing?
| | |
| --- | --- |
| Minimum Credit Score | Not a factor |
| Minimum Time in Business | Not a factor |
| Minimum Revenue | At least $30,000 in monthly invoices to factor |
To qualify, you must have at least $30,000 in monthly invoices to factor. Each of your customers will be individually approved by Paragon Financial Group, who will perform a credit check on them through Dun & Bradstreet. In most cases, it may also ask for a personal guarantee.
In addition to the requirements above, you will be required to provide the following:
Your customers' information such as names, addresses, and phone numbers
Three months' worth of bank statements
Your company's recent accounts receivable and accounts payable aging reports
Articles of incorporation or DBA filing
A master customer list
A sample invoice
Paragon Financial Group Application Process
You may start your application online by filling out a form on its website and submitting your financial documents for verification. After this, a Paragon Financial Group representative will contact you to provide details about fees, repayment terms, additional requirements, and more.
The entire application and approval process is straightforward and fast (you can be approved in as quickly as 24 hours). However, your initial advance can take three to 10 business days to process after you have signed your agreement. This is longer than most other factoring services.
Paragon Financial Group Alternatives 2020
| | altLINE | BlueVine | TCI Business Capital |
| --- | --- | --- | --- |
| | Be the first to review | | |
| Best For | Businesses with net terms under 30 days needing $30,000 to $5 million | Small businesses needing quick invoice factoring from $5,000 to $5 million | Companies wanting a month-to-month contract and seeking $50,000 to $20 million |
| Pricing | Discount rate starting at 0.75% per invoice monthly | Discount rate starting at 0.25% per invoice weekly | Discount rate starting at 1% per invoice monthly |
| | Read Reviews | Read Reviews | |
What Business Owners Should Know About Paragon Financial Group
Paragon Financial Group requires customer interaction: Once approved, the lender will notify your customers to pay Paragon Financial Group directly. It is advisable that you give your patrons advanced notice to maintain a good relationship and for them to feel comfortable paying outside your company.
It provides credit protection to approved borrowers: This means that you are not required to buyback the invoice in the event that a customer doesn't pay Paragon Financial Group. This also means that your cash flow will not be interrupted. Some factoring companies do not offer this service.
Most Helpful Paragon Financial Group Reviews
I compiled user feedback from around the web and determined that recent Paragon Financial Group reviews are all positive. Among those who left reviews are long-time clients who appreciate its great service and excellent customer support. They added that the company made them feel like it was willing to help them and their businesses succeed.
Goes beyond traditional business relationship
One client who wrote a positive review on Trustpilot said that Paragon Financial Group understands what a great business relationship is. He furthered that the company is reliable and that its staff is attentive to his needs.
Paragon Financial Group Frequently Asked Questions (FAQs)
How long does it take to receive funding?
The initial funding may take three to 10 business days after Paragon Financial Group receives your signed agreement. You may also send your invoices with the signed contract in order to expedite your funding. Once your account is set up, funding will take  less than 24 hours.
Do I have to factor all of my invoices?
No, you are not required to factor all of your invoices. You decide which invoices you want to factor and which ones you want to keep as your own.
How will my customers know where to send payments?
Paragon Financial Group will notify your customers. When invoices are factored, they will be stamped with the address to send payment to.
Bottom Line
Paragon Financial Group offers over two decades of factoring experience, lenient qualifications, competitive rates, high advances, and great customer support. It also provides unique services such as accounts receivable management and credit protection. It does not have credit score and business tenure requirements.
Its only drawback is that it has a high revenue specification of at least $30,000 in monthly sales. Its initial funding may also take longer than similar providers. It is worth noting, however, that its customers are happy with its services and support based on the online reviews that I gathered.