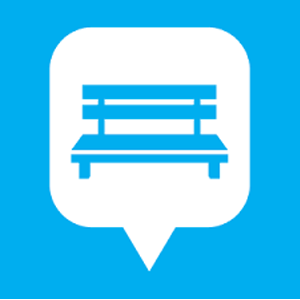 Parkbench is a real estate lead generation platform that enables real estate agents to gather referrals and leads by leveraging community connections. To strengthen your community relations, it offers hyper-local neighborhood websites and newsletters where your stakeholders can promote their own businesses. Reported pricing is at $3,500 per year. It is best for real estate agents looking to build long-term relationships with local businesses as well as those who want to rank higher on online search results.
Parkbench Pros & Cons
| Pros | Con |
| --- | --- |
| Provides referrals from local business owners and professionals | Lead nurturing tools are not as extensive as competitors |
| Can provide both buyer and seller leads | |
| Exclusively features one agent per ZIP code | |
Who Parkbench Is Best For
Real estate agents looking to build long-term relationships with community-based business owners and professionals: Parkbench employs a relationship and referral-based approach to generating real estate leads. In order to nurture these relationships, agents can promote their connections' businesses on their hyper-local neighborhood websites. They can also provide newsletters that will advertise events and promos within the community.
Real estate agents who are aiming to rank higher on search engines: Parkbench's neighborhood websites are search engine optimized, which can help you rank higher when someone searches for your name online. Target keywords will also get your pages to rank in online searches.
Real estate agents who want to be featured on a community profile as the local real estate expert: Parkbench features only one agent per community who they recommend as the local real estate expert. Property buyers who go the website to search for available homes in your neighborhood will immediately see your profile as the go-to agent.
Parkbench Pricing
Parkbench's pricing is not readily available on its website. However, according to a third-party website, it costs $3,500 per year. The platform offers customized services based on the community that you belong to. If you are interested, you may book a free consultation call to discuss your requirements.
The cost of other relationship-based real estate lead generation platforms can vary depending on the total number of homes in the neighborhood, average home value, and the number of sales per year.
Parkbench Alternatives 2020
| Real Estate Lead Generation Software | Best For |
| --- | --- |
| | Best for real estate agents seeking buyer or seller leads exclusive to their ZIP code |
| | Agents seeking a free CRM with lead generation from Zillow |
| | Agents who need advanced real estate marketing technology like video email, CRM texts, and AI assist |
| | Large teams looking for a CRM with Salesforce integration |
| | Agents building a website with lead generation using Google Ads and Facebook ads |
Parkbench Features
Parkbench's features are designed to help users discover and nurture leads within a neighborhood. Here is an overview of its main features.
Interview Prospecting System
Parkbench connects real estate agents to their respective local stakeholders, which include business owners and professionals (hairdressers, painters, and so forth). By scheduling interviews with your connections, you can nurture relationships and get potential referrals.
Weekly Newsletter
Parkbench's artificial intelligence (AI) technology finds news and events relevant to your neighborhood and compiles them in a weekly newsletter that you can send to your contacts. These newsletters can help increase your engagement with the local community and your prospects.
Exclusive Feature
Parkbench features only one real estate agent for every neighborhood website. These websites are also search engine optimized, enabling you to rank higher on Google searches whenever a prospect searches for an agent in your area.
Which Real Estate Lead Generation Software Is Right for You?
Most Helpful Parkbench Reviews
Upon reading Parkbench reviews online, I found that most of the software's users are happy with it. Many said that it has given them more visibility on the people and events in their neighborhoods. Some added that its customer support and coaching staff are efficient and involved in helping them reach their business goals. A few also shared that it has a user-friendly interface.
However, one user wished for additional lead nurturing features, such as customer relationship management (CRM) and interview scheduling. Parkbench has responded to that, saying that it is developing a CRM tool that is currently in beta mode.
Parkbench helps build relationships within the community
"The Parkbench platform is an invaluable tool for agents. It has allowed me to get more exposure with business owners, the opportunity to develop new relationships, and to become more visible and active in my community. Working with Jessie Olsen as my coach in the process has been a lot of fun and very helpful. I love the feedback that she gives me and tips for improvement as we go. We laugh on every call and it always makes my day! Thanks for all you did, Jessie."
— Natalie Terry
It lacks some lead nurturing tools
"Parkbench is clearly constantly being developed, so it is hard to tell now. I would like some sort of CRM—it would be great to have some assistance scheduling interviews. Right now, the advertising is geared toward agents. To truly make it effective for us, advertising needs to be clear in how it helps consumers when they search Parkbench on Google, and so on."
— Hunter Trombetta
Parkbench Frequently Asked Questions (FAQs)
How does Parkbench generate leads for real estate agents?
You get leads through Parkbench mainly as referrals from business owners and professionals within your neighborhood. Some leads are also property buyers who are searching for available homes through the Parkbench website. Additionally, some of its seller leads are those who use the platform's home valuation tool.
Is Parkbench available anywhere in the U.S.?
Yes. Parkbench maintains hyper-local neighborhood websites within all 50 states in the USA and in nine provinces in Canada.
What do local businesses get in return when they join your community website?
Business owners and professionals who decide to join your community websites can build their own business profiles online. Aside from being featured on the website, they can also promote their services by posting deals, events, and announcements for free.
Our Top Real Estate Lead Generation Software Picks
If you are not sure if Parkbench is right for you, this article on the best real estate lead generation companies is a review of our top choices. Our team looked at a variety of solutions and narrowed down our recommendations based on price, advertising, lead nurturing capabilities, and support.