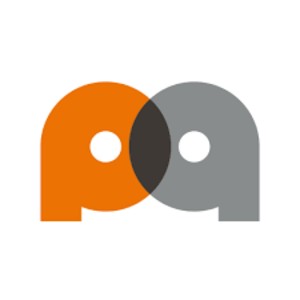 Payanywhere is a payments platform that lets users accept card payments online, in store, and on the job site. Its features include recurring invoices, virtual terminals, online ordering, inventory management, and a mobile app. Payanywhere is best for businesses that want a simple mobile software to accept payments and those who prefer a pay-as-you-go option. Fees start at 2.69% of the transaction amount for merchants who process under $10,000 per month.
Payanywhere Pros and Cons
| Pros | Cons |
| --- | --- |
| Offers a pay-as-you-go option | Poorly-reviewed customer support |
| Works on mobile and countertop hardware | Software is glitchy |
Who Payanywhere Is Best For
Businesses that prefer a pay-as-you-go billing system for processing payments: With Payanywhere, business owners who don't want to subscribe to monthly plans can just pay processing fees on a per-transaction basis.
Users who want a simple payment processing app that lets them transact using their mobile devices: Those who primarily accept credit or debit cards using a mobile card reader will benefit from this app, especially users who take payments on the job site—like in exhibits and pop-up locations.
Payanywhere Pricing
Payanywhere's pricing page shows two payment types: Pay-as-you-go (2.69% of the physical credit card transactions or 3.49% + $0.19 per transaction for keyed payments) and Custom (custom priced). The Pay-as-you-go option is for businesses that process under $10,000 per month, while the Custom plan is for those that process more than $10,000 per month.
Pricing

Total Payments Processed per Month

Pay-as-you-go

2.69% of the transaction amount

(swiped, dipped, and tapped cards)

3.49% of the amount + 19 cents

(keyed cards)

Under $10,000

Custom

Contact Payanywhere

Above $10,000
Both payment schemes include free access of the software's Payments Hub (countertop), Payanywhere POS app (iOS and Android devices), and Payanywhere SDK (iOS, Android, and countertop). The following capabilities are also included:
Customer management
Dispute management
Employee management
Inventory management
Next-day funding
Offline transactions
Open tickets and tabs
Reporting
Payanywhere Add-Ons
Some of Payanywhere's capabilities are available as add-ons and can be accessed for a fee as your needs evolve. Certain fees are also applied in specific situations where a user has left an account ideal for a long time.
Add-Ons

Pricing

Invoicing and recurring payments

3.49% of the transaction amount + 19 cents

Virtual terminal payments

Inactivity fee*

$3.99 per month
*Applies only to users who have not been processing a transaction for 12 months. When the processing resumes, the inactivity fee will no longer be charged.
Payanywhere Alternatives 2021
| | TSheets | Homebase | Zenefits |
| --- | --- | --- | --- |
| | | | |
| Best For | Service industry and remote workers who need GPS, appointment scheduling, and messaging options | Brick and mortar businesses that want scheduling and timekeeping (one location free) | Businesses that want an all-in-one HR, benefits, and time and attendance tool |
| Pricing | Starts at $0 per month | Starts at $0 per month | Starts at $40 + $5 per employee, per month |
| | | | |
Payanywhere Features
Payanywhere is designed to provide convenient payment processing solutions for merchants. Here are some of its most important features:
Payment processing: Users have two ways of accepting credit cards using Payanywhere. You can accept in-person with a card reader and terminal or virtually using the Payanywhere Inside web app, where you'll enter credit card information manually.
Inventory management: You may add items one-by-one into the system or upload a CSV file to import your existing inventory details. You can also access your stock information from any device, set up low-stock alerts, and use your device's built-in camera as a bar code scanner to log items and streamline the checkout process.
Online invoicing: Turn an in-person transaction into an invoice directly from the app or send it to your client through the Payments Hub portal. Simply key in the recipient and sale amount, enter the due dates and recurring options, and then Payanywhere generates an invoice and sends an email to your customer. Clients on a recurring invoice cycle can also opt to automatically be charged using autopay.
Customer management: The software has a section where you can save client information, such as name, email address, and phone number. When you send out recurring invoices, the app will show you a data field where you can leave address information and other relevant notes.
Staff management: Set up user roles to limit certain staff's access to sensitive customer and company information. By integrating with Homebase, you can also set up a time clock and monitor how your employees are using their time, as well as calculate accurate payroll data.
Hardware: Payanywhere offers a free mobile credit card reader that can accept magstripe (swipe) or EMV chip (dip) cards. It uses Bluetooth to connect to the dedicated app, which can be downloaded onto your iOS or Android mobile device.
Alternatively, you can purchase the three-in-one Payanywhere credit card reader ($49.95), which allows you to accept magstripe, EMV, and contactless cards (Apple Pay, Google Pay, and so on). The provider also sells a smart terminal ($349.95 purchase, plus $9.95 monthly), which accepts all credit card payments and includes a bar code scanner and a built-in receipt printer.
Integrations: Payanywhere integrates with Homebase (scheduling and time clock) and QuickBooks (accounting) to further simplify business operations.
Summary of Payanywhere Reviews
As of the date this article was written (Oct. 16, 2020), there are hardly any up-to-date Payanywhere reviews online.
Payanywhere Frequently Asked Questions (FAQs)
What payment methods does Payanywhere support?
Payanywhere can receive payments using credit cards, debit transactions, and contactless payments, such as Apple Pay and Samsung Pay.
What types of reports can be generated using Payanywhere?
The software has a comprehensive list of reports that can help users make informed business decisions. These include account summaries (gross and net), card brand summaries, customer preferences, deposit details, payment type and refund summaries, dispute reports, and refund summaries.
Can I use Payanywhere to deposit sales to my bank account?
Yes, you can set the app to deposit sales for the day (or a certain period) to your bank account. Sales processed by 10 p.m. are typically deposited within one business day, while transactions processed after 10 p.m. Friday Eastern time will be transferred the following Monday.
It also allows same-day funding, provided that the transaction is closed before 10:30 a.m. Eastern time (so that you receive the funds by 5 p.m. on the same day). This type of deposit is capped at $50,000 and comes with a processing fee of 1% of the total settlement amount.
Our Top Payments Software Picks
If you aren't sure if Payanywhere is right for you, then this article on the best credit card payment apps is a review of our top choices. Our team looked at a variety of solutions and narrowed recommendations down based on price, ease of use, and features like POS tools, device compatibility, and customer support.