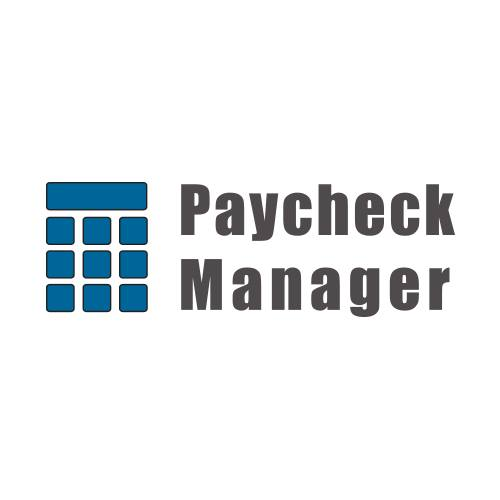 Paycheck Manager is an online payroll software that exclusively caters to small businesses. It allows users to prepare paychecks, calculate and deposit payroll taxes, and file tax returns. Pricing for its basic plan starts at $5/employee/month. It is best for small businesses that are looking for simple and affordable payroll systems.
Paycheck Manager Pros and Cons
| Pros | Cons |
| --- | --- |
| Unlimited payroll runs at an affordable price point | Not applicable for independent contractors |
| The free trial period runs for three months | Not ideal for large-scale enterprises |
| Has access to year-to-previous-period information | Tax computations are limited to the employer's state only |
Who Paycheck Manager is Best For
Small businesses and startups looking for simple and affordable payroll systems: Those that need a full-service payroll system but couldn't afford expensive software can try Paycheck Manager. It offers a low-priced payroll service plus a three-month free trial.
Paycheck Manager Pricing
Paycheck Manager pricing varies based on two paid plans: Basic Service (starts at $5/employee/month) and Managed Service ($12 monthly base fee + $2/employee/month). The main difference between the plans is the availability of premium services such as filing of federal and state forms and depositing payroll taxes.
Plans

Monthly Pricing

Annual Pricing

Basic Service

Starts at $5/employee/month

Ranges from $49 to
$799+/account/year

Managed Service

$12 monthly base fee
+ $2/employee/month

N/A
Basic Service
Basic Service enables users to create checks, manage payrolls, and print forms. It features unlimited payroll runs, real-time updates of taxes and forms, checks printing, accurate federal and state tax calculations, and more.
Paycheck Manager is one of the few Internal Revenue Service (IRS) authorized e-File software and service providers, hence, users can also pay taxes or file tax returns electronically.
For its monthly plan, the fee decreases as the number of employees increases: 1 ($5/month), 2-3 ($3/employee/month), 4-10 ($2.50/employee/month), 11-20 ($2/employee/month), and 20+ ($1.50/employee/month).
For the annual plan, on the other hand, the fees go up as the number of employees also increase: 1-3 ($49/account/year), 4-10 ($99/account/year), 11-20 ($189/account/year), 21-30 ($269/account/year), 31-40 ($349/account/year), 61-90 ($599/account/year), 91-120 ($799/account/year), and 120+ (custom-priced).
Managed Service
With the Managed Service plan, Paycheck Manager makes the tax deposits and files tax returns on the user's behalf. It also offers all the features of the Basic Service plan. On top of its monthly fees, it charges a one-time setup fee of $10.
Paycheck Manager Alternatives
| Payroll Provider | Best For |
| --- | --- |
| | Companies with fewer than 100 employees that want a cloud-based payroll software at a significantly low cost |
| | Small organizations/businesses in niche industries (churches, households/nannies, agriculture) that have unique payroll needs |
| | Companies using QuickBooks for accounting that are legally required to offer health insurance to their employees |
| | Startup businesses that need many customization options and want to scale with a long-standing industry leader |
| | Small businesses that seek professional payroll services and dedicated customer service for their changing payroll needs |
Paycheck Manager Features
Learn more about Paycheck Manager's features such as payroll tax calculator, self-service payroll management, paychecks printing, and tax services.
Free Paycheck Calculator
Paycheck Manager provides a free payroll tax calculator. Users must input their business payroll data, including employees' salary information, state, pay cycle, marital status, allowances, and deductions. Then, Paycheck Calculator provides a detailed analysis with estimated payroll taxes and net income.
Self-service Payroll Management
Paycheck Manager offers a complete self-service payroll management tool for any user who wants to prepare, view, and print paychecks, payment vouchers, and payroll reports. All information is securely saved for easy payroll management.
Paychecks Printing
To use this service, users need a laser printer (inkjet/thermal printers won't work) and a blank paper check. Once the bank information, company name, and employee name are entered, the system prepares the check image in PDF format and the user can save and print it anytime. Acrobat Reader is needed to view and print the check.
Tax Services
Paycheck Manager provides real-time updates on employee payroll taxes, as well as accurately calculates and tracks federal and state payroll taxes. With its Managed Service option, small businesses get access to complete online payroll services that include the creation and filing of federal forms 941, 940, W-2, and W-3.
Users can input their employee paycheck information and have all of their federal and state payroll tax documents prepared and filed automatically. Payments are made to the IRS using the account on file on behalf of the business owner.
Most Helpful Paycheck Manager Reviews
As of the date this article was written (Jan. 17, 2020), there are no available Paycheck Manager reviews online. If you are a past or current Paycheck Manager customer, leave a review to help other business owners who are deciding whether or not to use the software.
Paycheck Manager Frequently Asked Questions (FAQs)
Can I calculate payroll taxes for my employees in different states?
No. Although Paycheck Manager can calculate payroll taxes for all of the states, it is limited to reporting for the employer's state only. This means that only taxes for the employer's state are calculated.
Can I use it to create paychecks, W2s, and payroll reports for prior years?
Yes. The system can create checks for up to three years back. All payroll returns and W2 forms can be created accordingly.
Can I file 1099s for independent contractors?
No. The system is designed to create and file 1099s for payroll employees only.
Our Top Payroll Software Picks
If you aren't sure if Paycheck Manager is right for you, this article on the Best Payroll Software is a review of our top 7 choices. Our team looked at a variety of solutions and narrowed down our recommendations based on price, ease of use, and features.