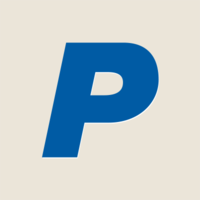 Paychex Payroll is a platform that offers online payroll and human resource services. Its features include payroll tax administration, new hire reporting, mobile apps, dedicated payroll specialists, learning management system (LMS), and workers' compensation reports. It costs $60 to $158+ per month and is best for businesses of all sizes (small, midsize, and enterprise companies).
Paychex Payroll Pros & Cons
| Pros | Cons |
| --- | --- |
| Streamlines payroll processing | Unable to perform complex payroll structures |
| Complete tax computation and filing | Unresponsive customer support |
| User-friendly interface | |
Who Paychex Payroll Is Best For
Small businesses: Paychex Payroll lets small businesses with one to 49 employees manage payroll and human resource (HR) online. They can streamline payroll processes using the platform's features, such as automatic payroll tax administration, employee self-service, and HR analytics.
Midsize and enterprise businesses: Businesses with 50 to 1,000 or more employees can use Paychex Payroll as an end-to-end human capital management (HCM) solution that integrates payroll with recruiting, onboarding, HR, learning management, and more. They can also work with the company's dedicated large business payroll specialists to optimize their payroll processes.
Paychex Payroll Pricing
Paychex Payroll pricing varies depending on three subscription options: Express Payroll ($60/month + $4/employee/month), Paychex Flex Select ($90/month + $3/employee/month), and Paychex Flex Pro ($158/month + $3.65/employee/month). The main difference between the plans is access to advanced features, such as a dedicated payroll specialist, background checks, and workers' compensation reports.
Plans

Monthly Base Pricing
($/Month)

Per Employee Pricing
($/Employee/Month)

Express Payroll

$60

$4

Paychex Flex Select

$90

$3

Paychex Flex Pro

$158

$3.65

Paychex Flex Enterprise

Custom

Custom
Biweekly and weekly subscription options are also available.
Express Payroll
The Express Payroll plan offers users all the basic features, such as online payroll management, tax administration, new hire reporting, a mobile app, and 24/7 customer support.
Paychex Flex Select
This plan is a full-service online payroll package with its own dedicated payroll specialists and employee onboarding. It also has HR features like LMS, additional employee pay options, and a labor compliance poster kit.
Paychex Flex Pro
The Paychex Flex Pro plan includes all of the Express Payroll and Paychex Flex Select plans' features as well as additional HR functionalities, such as workers' compensation reports, background checks, garnishment payment service, general ledger service, analytics, and reporting.
Top Payroll Providers 2020
| Payroll Provider | Best For |
| --- | --- |
| | Companies with fewer than 100 employees that want a cloud-based payroll software at a significantly low cost |
| | Small organizations/businesses in niche industries (churches, households/nannies, agriculture) that have unique payroll needs |
| | Companies using QuickBooks for accounting that are legally required to offer health insurance to their employees |
| | Startup businesses that need many customization options and want to scale with a long-standing industry leader |
| | Small businesses that seek professional payroll services and dedicated customer service for their changing payroll needs |
Paychex Payroll Features
Paychex Payroll is designed to streamline payroll and HR processes through automation and outsourcing of delegable tasks, such as payroll and tax processing. Some of its main features include payroll tax administration, general ledger service, analytics and reporting, and multiple payment options.
Payroll Tax Administration
Paychex Payroll calculates, pays, and files the necessary taxes on its users' behalf. These include federal, state, and local payroll taxes.
General Ledger Service
It can automatically transfer data into accounting software, such as QuickBooks, Sage Intacct, and Xero.
Multiple Employee Pay Options
Employees can set their own preferences on how to receive their pay. Options include same-day automated clearing house (ACH) payments, paper checks, and pay cards.
Analytics & Reporting
Paychex Payroll can analyze payroll labor costs in relation to time and various departments. It also generates labor cost analytics that determine whether or not the labor supply has met the user's demand.
Most Helpful Paychex Payroll Reviews
Most Paychex Payroll reviews are positive. Many said that it has streamlined the administrative work in their payroll processing. Some added that being able to outsource tax documentation has saved them a significant amount of time. However, others reported that its customer support team is unresponsive. Some also complained that the platform cannot support complex payroll structures.
Paychex Payroll streamlines payroll tracking & processing
"Paychex Flex makes it easy for our company to track and find information regarding our paychecks and retirement, including paycheck stubs, 401(k) status—including a breakdown of our individual investments—tax forms, benefits information, and detailed breakdowns of deductions. We also do not have issues with payments being submitted on time anymore, which we used to face regularly."

— corbell025
It does not support complex payroll structures
Users who gave negative Paychex Payroll reviews said that it could not perform a high degree of variation on their employees' pay rates. Some complained that the customer support team rarely responds to their inquiries. Others wished for more customization features for reporting and payroll scheduling.
Paychex Payroll Frequently Asked Questions (FAQs)
Does Paychex Payroll have a mobile app?
Paychex Payroll has three mobile apps: Paychex Flex, Paychex Time, and Paychex Time Kiosk. Paychex Flex includes all the browser-based software's payroll features, while the Paychex Time and Paychex Time Kiosk apps are used for time tracking and schedule management.
What are the payment methods available for Paychex Payroll users?
Paychex Payroll users can pay their employees using various methods, such as direct bank deposits, paper checks, and pay cards. They can also use the platform's pay-on-demand feature, which enables users to access their net wages prior to payday.
Can Paychex Payroll users send recurring payments to their employees?
Paychex Payroll users can set up recurring payments while entering payroll information. Users must define the recurring payroll's start and end dates, amount, and frequency. They can also receive alerts for upcoming paydays and the amount needed to complete the payroll.
Our Top Payroll Software Picks
If you aren't sure if Paychex Payroll is right for you, this article on the 7 Best Payroll Software is a review of our top choices. Our team looked at a variety of solutions and narrowed down our recommendations based on price, features, and customer support.