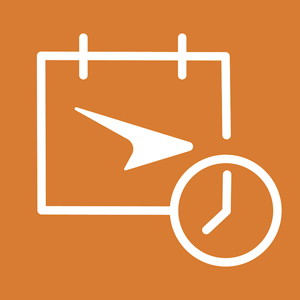 Paycor Scheduling Pros and Cons
| Pros | Cons |
| --- | --- |
| Works on iOS and Android devices | Limited to US-based Paycor clients |
| Allows employees to check themselves in and submit requests | No free trial |
Who Paycor Scheduling Is Best For
Business owners and managers who want employees to be more proactive when it comes to scheduling their shifts (ex. self check-ins and shift swapping)
Those who are looking for an app that can be customized according to specific needs (ex. shift trading and team chat)
Paycor Scheduling Pricing
Paycor Scheduling has two plans with custom pricing. For reference, apps with similar features cost around $1.50 to $5 per user, per month, depending on the inclusions. The main difference between the provider's plans is access to advanced features such as schedule rules, budget planning, and team communication channels. Visit Paycor Scheduling's website to view the free demo.
Paycor Scheduling is available only to US-based prospects or clients who are subscribed to Paycor's Time & Attendance software. Those interested may purchase Paycor's human capital management (HCM) platform but may also select its separate products: Recruiting and Applicant Tracking, Learning Management, Paycor Marketplace, and Payroll and Tax.
Scheduling
This plan is designed to simplify and automate scheduling tasks for employers and managers, and it includes the following basic features:
Break time rules
Duplicate shifts
Email notifications
Importing, exporting, and printing schedules
Mobile notifications
Open shifts
Repeating shifts
Reporting
Scheduling multiple locations
Shift or schedule templates
iOS and Android app
Scheduling Pro
This tier is for users who need a more in-depth look into how schedules affect their operations and those who want to increase staff engagement by allowing the latter to contribute to scheduling decisions. It includes everything in Scheduling, plus the following:
Auto-fill shifts
Configure third-party or outsourced work sites
Daily coverage map
Enabling staff to configure their availability
Enabling staff to initiate shift coverage
Pick-up open shifts
SMS notifications (ex. text alerts and shift reminders)
Schedule budgeting
Schedule rules
Shift acknowledgment
Shift distance calculation
Shift dropping
Shift trading
Team communication (via direct message or group chats)
Paycor Scheduling Alternatives 2020
| | When I Work | Homebase | Zenefits |
| --- | --- | --- | --- |
| | | | |
| Best For | Businesses that want free scheduling tools and workstation and location tracking (GPS) | Brick-and-mortar businesses that want scheduling and timekeeping (one location free) | Businesses that want an all-in-one HR, benefits, and time and attendance tool |
| Pricing | Starts at $0 per month | Starts at $0 per month | Starts at $40 + $5 per employee, per month |
| | | | |
Paycor Scheduling Features
Paycor Scheduling is designed to help boost productivity by reducing manual administrative tasks and enabling employees and managers to access scheduling information at any time and from anywhere. Here are some of its key features.
Schedule or shift templates: Create schedule templates and save them to be applied to any given week. You may also assign staff to shifts across an unlimited number of locations.
Repeating or duplicate shifts: Single shifts may be repeated daily or weekly for a selected number of days, and you may copy shifts from one day to another with just a few clicks.
Shift acknowledgment: Managers can configure the software to require employees to acknowledge their shifts as soon as they receive the notification.
Setting schedule and break rules: Limit staff hours to a number of hours per day or week and predetermine minimum rest periods. You can also set rules concerning break times and set scheduling budget caps according to the day and location.
Proactive employee participation: Paycor Scheduling enables managers to share the responsibility of managing schedules with their employees. Using their mobile devices, employees can do the following:
Configure their availability
Initiate shift coverage based on their job, location, and department
Initiate shift trades and pick up open shifts
Receive schedule alerts and reminders via SMS, mobile popups, or email
Submit shift drop requests for supervisor approval
Team communication: All users can send direct messages to each other or form group chats.
Mobile-friendly: Paycor Scheduling is compatible with iOS and Android devices and is available to all user roles (staff, supervisors, and managers).
Reporting: Create pre-defined reports to help you manage labor expenses and view a visual coverage map per job each day.
Summary of Paycor Scheduling Reviews
The product was launched just in January 2020, so there aren't any Paycor Scheduling reviews to date (May 26, 2020). If you are a current Paycor Scheduling customer, then leave a review to help others who are still deciding whether or not it's the right product for their business.
Paycor Scheduling Frequently Asked Questions (FAQs)
How can Paycor Scheduling help reduce employee absenteeism?
Paycor Scheduling enables staff to access their work schedule from anywhere. The app can also send alerts to ensure that employees are in the loop whenever changes are made to their schedules and then require them to acknowledge such updates.
Can I subscribe to Scheduling or Scheduling Pro independently?
No, you can't. The app is available only to existing Paycor HCM clients, particularly those who have the Time & Attendance product.
Do existing Ximble users need to sign up for Paycor Scheduling?
No, they don't. Existing Ximble customers may continue using the app's scheduling and time tracking features for as long as they need it. Current users will also still be able to contact the same support team that has been helping them.
Our Top Employee Scheduling Software Picks
If you aren't sure if Paycor Scheduling is right for you, then this article on the best employee scheduling software for small businesses is a review of our top choices. Our team looked at a variety of solutions and narrowed our recommendations down based on price, ease of use, and features such as shift swapping, leave management, tax and labor law compliance, third-party integrations, and messaging capability.