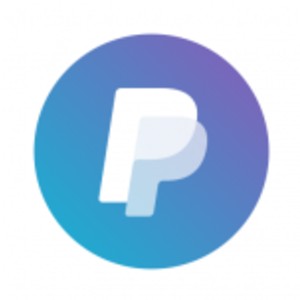 PayPal Commerce Platform Pros and Cons
| Pros | Cons |
| --- | --- |
| Multi-currency | Complicated pricing system |
| Accepts payments from non-PayPal account holders | Poorly reviewed customer service |
| Offers fraud and seller protection | Sometimes takes days or weeks to release money |
Who PayPal Commerce Platform Is Best For
Brick-and-mortar businesses that want to expand their operations online: PayPal Commerce Platform lets merchants accept online payments from customers from any location. It supports payments made through credit card, debit card, PayPal, PayPal Credit, and Venmo. You can also send invoices through email.
Multi-branch businesses that want to monitor transactions from one dashboard in real time: Business owners can view which payments have been completed and which are pending across different stores. The platform also has a built-in risk protection system that continuously learns new fraud patterns to protect both the seller and buyer.
Visit PayPal Commerce Platform
PayPal Commerce Platform Pricing
PayPal Commerce Platform's pricing page shows a variety of fees, and charges for standard transactions depend on the mode of payment, currency used, and location of the payor's PayPal account. For example, PayPal to PayPal transactions made within the US cost 2.9% of the transaction, plus a 30 cents fixed fee for US currency payments.
Standard Fees for Accepting PayPal Payments

Mode of Payment

Location of the PayPal Account Sending Payment

Fees Charged to the Merchant

Online

In the US

2.9% of the transaction amount + a fixed fee* depending on the currency

Outside the US

4.4% of the transaction amount + a fixed fee* depending on the currency

In-Store

In the US

2.7% of the transaction amount

Outside the US

4.2% of the transaction amount
*Example: 30 cents for US currency transactions
Sending out invoices is free, and PayPal Commerce Platform does not charge any startup, termination, and monthly fees. Accepted modes of payment include:
PayPal payments
PayPal Credit
Venmo (PayPal's mobile payment service; US clients only)
All major debit and credit cards
Balance Transfers
Besides accepting payments, PayPal Commerce Platform also performs fund transfers, with the corresponding fees summarized on the table below.
Balance Transfer Transaction Fees

Standard balance transfers from a linked bank account
(deposited in the next business day for payments made before 7 p.m. Eastern time)

Free

Instant transfers** from an eligible linked debit card or bank account
(deposited within 30 minutes, depending on the bank)




1% of the amount transferred
(capped at $10)



**Applies to Visa and Mastercard debit accounts that have Instant Transfer capabilities; eligible banks are those that participate in the US-regulated The Clearing House Real Time Payments program.
Balance transfers are subject to a review by the PayPal Commerce Platform's fraud team and may be paused or terminated if an issue is identified. The system also sets transfer limits as part of its risk protection policy. Instant transfer withdrawals for business accounts are capped at $50,000 per transaction and $100,000 per day, while instant transfer withdrawals for banks are capped at $25,000 per transaction.
Micropayments
Micropayment Fees
(transaction amounts of less than $10)




Location of the PayPal Account Sending Payment

Amount Paid by the Merchant

In the US

5% of the transaction amount + a fixed fee*** depending on the currency

Outside of the US

6.5% of the transaction amount + a fixed fee*** depending on the currency
***Example: 5 cents for US currency transactions
Mobile Card Reader Transactions
This method enables you to accept payments on your tablet and smartphone using its POS app (PayPal Here), while in-store and on the go.
Mobile Card Reader Transaction Fees

Type of Transactions

Amount Paid by the Merchant

Swiped or checked-in

2.7% of the transaction amount

Keyed or scanned

3.5% of the transaction amount + 15 cents

International transactions

2.7% of the transaction amount per swipe + a
1.5% cross-border fee and/or a 3% currency conversion fee
Author's Note: PayPal Commerce Platform charges fees for every transaction made within its system. It is recommended that you familiarize yourself with its pricing system before making any transactions so as not to be overwhelmed by the total charges.
PayPal Commerce Platform Alternatives 2021
| | | | |
| --- | --- | --- | --- |
| | | | |
| Best for | Businesses that want to work with a traditional bank | Businesses that process more than $10,000 per month | Businesses that process over $30,000 per month |
| Pricing | Starts at 2.6% + 10¢ per transaction | Starts at $99 per month | Starts at $49 + interchange |
| | | | |
PayPal Commerce Platform Features
PayPal Commerce Platform's features are designed to help new and growing businesses expand their markets and increase sales. Here are some of its notable features:
Accept payments: With your PayPal Commerce Platform account, your clients can pay you online, in person, and by phone. You can also send invoices via email or phone as well as accept several types of payments (such as via credit and debit cards, Apple Pay, Venmo, PayPal, and PayPal Credit).
Make payments: Manage your cash flow, pay your suppliers, and send money to other PayPal users through the platform. With the PayPal Business Debit Mastercard, you can use the earnings linked to your PayPal balance right away whenever you need to purchase goods and services. You can also send payments to different people in different markets and currencies at the same time. Note, however, that eligibility to the said card is subject to credit approval.
Manage risk: The platform has built-in fraud and seller protection features, wherein it continuously learns new fraud patterns to give users peace of mind. Because PayPal sees both sides of every transaction, its team can suspend or terminate a deal depending on the result of its investigation. You can read more about PayPal's Seller Protection Program on its website.
PayPal Working Capital: If traditional loans aren't meeting your funding needs, then this business loan might help. You can repay your loan automatically with a percentage of each PayPal sale until your balance is fully paid. Access to PayPal Working Capital is subject to eligibility and credit approval by the lender (WebBank). In addition, you must be a PayPal business or premier account holder for at least 90 days and have processed a minimum of $15,000 within the said period.
Promotions and international selling tools: PayPal's merchant servicing portal lets you sell on various marketplaces online. Its insight and optimization features also provide you with shopper behavior trends so that you can create or improve your marketing and retargeting strategies.
PayPal Here integration: You can process in-store card and contactless payments when you have the PayPal Here card reader installed on your mobile device. Payments made through this channel are automatically sent to your PayPal business account for real-time monitoring. PayPal Here can also be integrated with advanced POS software like Vend, Lavu, and Touchpoint.io.
Visit PayPal Commerce Platform
Most Helpful PayPal Commerce Platform Reviews
Those who gave positive PayPal Commerce Platform feedback like that it accepts multiple types of payment and currencies. Some called the system trustworthy because of its buyer and seller protection programs. Meanwhile, those who gave negative reviews said that it has poor customer service and that payments sometimes take days or weeks to be reflected in their bank accounts.
Allows multiple payment types and currencies
"I have PayPal connected with my online store, and I love that it gives additional options to my customers. I also love that PayPal accepts Visa and Mastercard debit, which my customers occasionally like to use. I also use the invoicing feature, although not as much as before."

—Gary & Tamalee Penner
Poor customer service
"When money comes up missing, we have no way of reaching PayPal except through a messaging service. We were dealing with one PayPal customer sending money to another PayPal customer, and we went on for 11 hours trying to communicate with PayPal to solve this—but with no luck. It is an online service, and every one of its employees could have worked from home, like all the other businesses, yet they chose not to."

—Robert Smiley
PayPal Commerce Platform Frequently Asked Questions (FAQs)
What is the difference between having a personal and business PayPal account?
Personal PayPal accounts are used for basic purchases like sending money to family and friends, while business PayPal accounts are for merchants who want to process payments on their websites and in their shops. If you have a business account, your customers do not need to be signed up with PayPal and they can check out as guests. You also need to submit your business registration information, business license, and legal representative's ID to qualify for a merchant account.
Does it offer discounts for payments from charitable organizations?
Yes. If the funds are coming from a PayPal account located in the US, then you are charged 2.2% of the transaction amount plus a fixed fee based on the currency. If the money is coming from a PayPal account that's outside of the US, then the fee is 3.7% plus the currency-dependent fixed fee.
Does it charge for refunds?
Not exactly. If you partially or fully refund a transaction to a buyer or donor, this is free of charge. However, the fees you originally paid as the seller will not be returned to you.
Our Top Merchant Services Software Picks
If you aren't sure if PayPal Commerce Platform is right for you, then this article on the best merchant services is a review of our top choices. Our merchant services expert, Meaghan Brophy, looked at a variety of solutions and narrowed her recommendations down based on price, ease of use, and features like integrations and online and in-store payment processing capabilities.