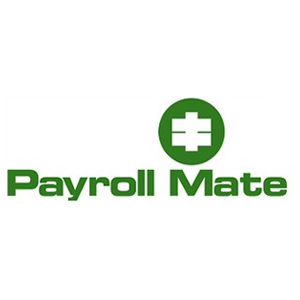 Payroll Mate Pros and Cons
| Pros | Cons |
| --- | --- |
| Easy to use | Does not offer a cloud-based solution |
| Affordably priced | Works only on Windows |
| Extensive add-on tools; users can purchase only the functionalities that they need | Lacks HR management features |
Who Payroll Mate Is Best For
Accountants and payroll firms: With Payroll Mate, you can efficiently provide full payroll service for up to 10 companies (with up to 75 employees per company). Aside from running client payroll, printing paychecks, and generating tax forms, you can create custom income, tax, and deduction categories based on your customer's payroll needs.
Farmers, ranchers, and agribusinesses: Payroll Mate supports payroll income types specific to the farming industry. It also generates and prints Internal Revenue Service (IRS) Form 943, also known as the Employer's Annual Tax Return for Agricultural Employees.
Trucking companies: You can pay process payroll for drivers and trucking office employees. It supports several income types that are specific to the trucking industry (like pay per mile, piece, and bucket).
Those in the restaurant, hospitality, medical, and dental industries: Its platform can handle a variety of pay frequencies, from bi-weekly and weekly, to semi-monthly and monthly. Payroll Mate can also process employee tips and commission payments as well as manage and track vacation and sick leave accruals.
Payroll Mate Pricing
Payroll Mate's pricing page shows that it costs $119 per calendar year, and you can either download the software or get the CD that contains its program (costs an additional $10 plus shipping fees). The prices for both versions cover up to 10 companies (with up to 75 employees per company).
If you decide that you want to use Payroll Mate, then you will have to repurchase a license at the beginning of every calendar year. This enables you to access up-to-date tax tables for each year. On a tangent, Payroll Mate also offers add-on features and tools to help enhance its functionality. Here are some of its add-on options:
Additional companies and employees (up to 100 companies with up to 1,000 employees per company) plus time sheet data imports ($125)
Generate National Automated Clearing House Association (NACHA)-formatted direct deposit files ($95)
Magnetic Ink Character Recognition (MICR) ink check printing ($50)
State payroll reporting for Illinois, Texas, California, Florida, and New York ($40)
Print W2 and W3 forms on plain white paper using inkjet or laser printer ($25)
Create electronic filing submissions for W2 and 1099 forms ($110)
Share data between more than one machine on your network (fees range from $125 to $400 for up to 20 users)
Manage vendors/contractors and generate and print IRS tax forms 1096 and 1099-MISC ($69)
Payroll Mate Alternatives 2020
| Payroll Provider | Best For |
| --- | --- |
| | Companies with fewer than 100 employees that want a cloud-based payroll software at a significantly low cost |
| | Small organizations/businesses in niche industries (churches, households/nannies, agriculture) that have unique payroll needs |
| | Companies using QuickBooks for accounting that are legally required to offer health insurance to their employees |
| | Startup businesses that need many customization options and want to scale with a long-standing industry leader |
| | Small businesses that seek professional payroll services and dedicated customer service for their changing payroll needs |
Payroll Mate Features
Payroll Mate offers all of the essential features you will need to run your payroll in-house. Let's take a look at some of its functionalities to help you determine whether it fits your business' requirements.
Payroll and tax administration: Payroll Mate supports multiple pay frequencies (such as weekly, bi-weekly, monthly, and semi-monthly) and payroll processing for full-time employees, part-time staff, and independent contractors. Aside from computing an employee's gross pay and deductions, it can calculate payroll tax like FIT, local income tax, state income tax (SIT), state unemployment tax (SUTA), state disability insurance (SDI), and federal unemployment tax (FUTA).
It also lets you create unlimited user-defined income, deduction, and tax categories. This enables you to meet your client's and business' payroll requirements. Moreover, Payroll Mate can handle shift differentials, overtime pay calculations, and garnishment of wages (such as federal tax levy and child support).
Tax reporting and compliance: It supports quarter-end and year-end tax reporting and compliance. It also generates, prints, and exports IRS tax documents such as forms 940, 941, 943, 944, W-2, and W-3.
Retroactive payrolls: You can apply changes to an employee's pay or a certain pay period even after you have completed processing payroll for that specific period. This enables you to add retroactive pay adjustments to an employee's payroll.
Payroll fringe benefits: With Payroll Mate, you can custom define and process fringe benefits such as health savings accounts (HSAs), education assistance, meals and moving expense reimbursements, and group-term life insurance coverage.
Employee information management: The software has a portal where you can see and track an employee's information such as pay rates, marital status, allowance changes, and home address. You can also add important notes to each employee record like the hiring date, job title, supervisor name, date of last pay raise, and more.
Vacation and sick leave accrual calculation and tracking: After you have configured the vacation and sick hours that an employee can earn on a per year or per pay period, Payroll Mate will calculate the applicable leave earnings automatically. You can also specify whether or not the vacation and sick leave balances will be included on the employee's pay stub.
Summary of Payroll Mate Reviews
There are only a handful of up-to-date Payroll Mate reviews online as of this writing (July 28, 2020), and those who left reviews said that it is simple to learn and use. They also appreciate its tax filing tools, adding that printing and sending tax forms to the Internal Revenue Service (IRS) have become easier tasks. If you are a past or current Payroll Mate customer, then leave a review to help others who are deciding whether or not to use the software.
Payroll Mate Frequently Asked Questions (FAQs)
Which Windows operating system (OS) does it support?
Payroll Mate supports all Windows OS versions, including Windows XP, Windows 2003, Windows 7, Windows Vista, and Windows 8. For Mac users, you can run Payroll Mate by utilizing virtualization technologies such as VMware and Parallels Desktop.
What will happen if I purchase a license in the middle of the year?
If you purchase a Payroll Mate license in the middle of the year, then you can only access its platform until the end of that calendar year.
Can it export payroll data to our accounting software?
Yes, Payroll Mate is capable of exporting payroll data to formats that can be uploaded to QuickBooks, Quicken, Sage 50cloud Accounting (formerly Sage Peachtree), and other small business accounting systems.
Our Top Payroll Software Picks
If you aren't sure if Payroll Mate is right for you, then this article on the best payroll software is a review of our top choices. Our team looked at a variety of solutions and narrowed down our recommendations based on price, customer support, and features such as payroll tax calculations, electronic tax payments, and direct deposits.