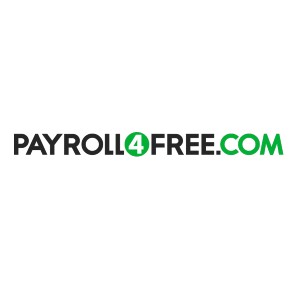 Payroll4Free.com provides small businesses with a full range of payroll services. Its features include tax calculations and forms, direct deposits and paper checks, vacation time tracking, detailed reporting, and an employee portal. Its basic payroll services are free, but it offers paid tax filing and direct deposit solutions that each cost $15 per month. Payroll4Free.com is best for entrepreneurs and small business owners (with up to 25 employees) that want access to a free-forever payroll tool.
Payroll4Free.com Pros and Cons
| Pros | Cons |
| --- | --- |
| Offers a variety of free payroll services for businesses with less than 25 workers | Limited system compatibility (Windows only) |
| Tax filing and direct deposit are affordable add-ons | Lots of manual entry |
| Integrates with QuickBooks | Interface and functions look old-fashioned |
Who Payroll4Free.com Is Best For
Entrepreneurs and small business owners (with up to 25 employees) that want access to a free-forever payroll tool: Payroll4Free.com's basic services will remain free, provided that your business size doesn't exceed 25 employees. Its tax filing and direct deposit add-on services are also reasonably-priced (each service costs $15 per month), helping you keep payroll processing costs at a minimum.
Payroll4Free.com Pricing
Payroll4Free.com's basic services are free for businesses with up to 25 employees. If you want the provider to deposit and file payroll taxes on your behalf, then you have to pay $15 per month. Also, you can use Payroll4Free.com's bank account to deposit funds to your employees' accounts for another $15 monthly.
Payroll4Free.com Alternatives 2020
| Payroll Provider | Best For |
| --- | --- |
| | Companies with fewer than 100 employees that want a cloud-based payroll software at a significantly low cost |
| | Small organizations/businesses in niche industries (churches, households/nannies, agriculture) that have unique payroll needs |
| | Companies using QuickBooks for accounting that are legally required to offer health insurance to their employees |
| | Startup businesses that need many customization options and want to scale with a long-standing industry leader |
| | Small businesses that seek professional payroll services and dedicated customer service for their changing payroll needs |
Payroll4Free.com Features
Payroll4Free.com has essential payroll functionalities that you can access for free. Let's look at some of these features to help you determine whether or not it fits your business requirements.
Tax calculations and forms: Apart from calculating all of your federal, state, and local taxes, Payroll4Free.com provides access to filled-out tax forms. For $15 per month, the provider can also deposit and file payroll taxes on your behalf, including W-2s and year-end tax processing.
Direct deposits and paper checks: Payroll4Free.com lets you pay your employees by paper checks, direct deposit, or a combination of both options.
Vacation time tracking: You can set up time tracking rules to calculate and track employee vacation, sick, and paid time-off (PTO) transactions. Once configured, the system will accrue the number of vacation hours for each employee based on hiring date, hours worked, and other parameters.
Employee portal: This feature enables employees to access their pay details, review their accrued vacation time, and update their personal information online. Employees can also reprint their pay stubs and W-2 forms using the portal.
Detailed reporting: It offers many reporting options including payroll journal reports, accrued time, earnings, tax, and benefits.
Third-party integration: Payroll4Free.com integrates with QuickBooks. It also supports data exports to companies such as banks and benefit providers. You can even choose to export payroll information to common accounting solutions.
Summary of Payroll4Free.com Reviews
As of the date this article was written (Sept. 24, 2020), there are only a handful of up-to-date Payroll4Free.com reviews available online. Those who left positive feedback like that it is free and easy to use. Meanwhile, some reviewers said that its interface looks dated.
Payroll4Free.com Frequently Asked Questions (FAQs)
Can I also pay contractors via Payroll4Free.com?
Yes, you can. In addition to paying W-2 employees, Payroll4Free.com allows you to pay 1099 contractors, as well as create and file year-end 1099 forms.
Can I import the employee hours data from my time and attendance software to its platform?
Yes, you can. Payroll4Free.com can set up an import of employee pay details (such as working hours and overtime information) from any time and attendance software that supports data export.
Can I use a Mac computer to access Payroll4Free.com's software?
Yes, provided that you are running Windows on your Mac. Note that Payroll4Free.com's software is compatible only with devices that run on Windows.
Our Top Payroll Software Picks
If you aren't sure if Payroll4Free.com is right for you, then this article on the best payroll software examines our top choices. Our payroll expert, Charlette Beasley, looked at a variety of solutions and narrowed recommendations down based on price, customer support, and features such as payroll tax calculations, electronic tax payments, and direct deposits.