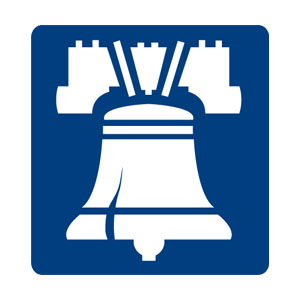 Philadelphia Insurance Companies (also known as PHLY) is a business insurance carrier that designs, markets, and underwrites commercial insurance products and services. Created in 1927, it has written more than $3 million worth of premiums, and it continues to serve business owners nationwide. It offers customized quotes and is best for businesses with unique needs looking for specialty insurance.
Philadelphia Insurance Companies Pros and Cons
| Pros | Cons |
| --- | --- |
| Has 50 local offices across the country | Does not provide online quotes |
| Superior financial strength | Mostly negative customer reviews |
| Provides live chat, email, and phone support | |
| Caters to more than 120 niche markets nationwide | |
Who Philadelphia Insurance Companies Is Best For
Businesses with niche customers: The provider mainly writes commercial package policies for specialty markets. It offers insurance policies that go far beyond the common needs of business coverage. So, if your business has unique risks to cover, then Philadelphia Insurance Companies might be a good option for you.
Visit Philadelphia Insurance Companies
Philadelphia Insurance Companies Costs
Philadelphia Insurance Companies' costs for its coverages are not readily available on its website. However, according to a third-party source, the average cost for its premium ranges from $59 to more than $199 per month. If you wish to get a personalized quote, you will need to inquire through one of its agents.
Luckily, it provides various ways to get in touch: live chat, email, by phone, or through one of its 50 local offices nationwide.
Philadelphia Insurance Companies Alternatives 2020
| Insurance Company | Best for |
| --- | --- |
| | (Best overall) Industry-leading customer care and specialized packages at competitive prices |
| | Home-based business owners looking for affordable coverage |
| | Small- to midsized businesses that want help with risk management |
| | International coverage for business transactions and trips |
| | Technology businesses seeking errors & omissions insurance that includes cyber liability |
| | Manufacturing companies that need small business insurance plus industry-specific coverage |
| | Professional liability coverage added to a business owner's policy (BOP) |
| | Liquor stores and restaurants that need liquor liability included in their BOP |
| | Delivery and transportation businesses requiring affordable commercial auto insurance |
| | Startups, particular tech companies that need management liability insurance immediately |
*Liberty Mutual quote provided by our partner Commercialinsurance.NET.
Philadelphia Insurance Companies Features
Philadelphia Insurance Companies continuously reviews and refines its business processes and features to improve efficiency and provide its policyholders with a seamless experience. Listed below are some of its most notable features.
Risk Management Program
Philadelphia Insurance Companies offers a plethora of product-specific resources that can help in managing your business' unique risks. It also uses a benchmarked approach to quantify risk management and utilizes loss trends analysis to reduce further loss and expenses associated with it. Additionally, it partners with leading organizations, such as IntelliCorp and eRisk Hub, to bring you more valuable risk reduction services and products.
Specialty Insurance Coverage
Philadelphia Insurance Companies is a niche marketer that specializes in more than 120 markets, some of which are not typically serviced by other insurance providers. This includes nonprofit and human services, real estate, special events, health and fitness, sports, educational, entertainment and recreation, cybersecurity, habitational, surety bonds, and more.
Superior Financial Strength
In addition to its industry tenure of over 50 years, Philadelphia Insurance Companies enjoys good ratings from insurance accreditors online. It is rated "A++" (Superior) by A.M. Best Company and "A+" by Standard & Poor's. It is also a member of the Tokio Marine Group, which is Japan's oldest and leading property and casualty insurer.
Visit Philadelphia Insurance Companies
Most Helpful Philadelphia Insurance Companies Reviews
While insurance accreditors gave superior ratings to the company, the majority of Philadelphia Insurance Companies reviews found online say otherwise. Policyholders who wrote negative reviews complained about premium increases, double charges, canceled policies, and renewal issues. There are, however, a few positive feedback from clients who were happy with how the company handled their claims.
Great with claims processing
One policyholder who left a positive review on BirdEye was pleased with how the company diligently settled her claim. She narrated that despite the lack of communication from the other party's end, Philadelphia Insurance Companies exerted all its efforts and involved many people to get the work done.
Slow refund processing
Another policyholder who left a negative review on Yelp expressed his disappointment with the company's way of handling refunds. He said that he was promised a check for the overage in his premium but never received anything even after two months. He also could not get hold of anyone by phone or email. He also commented on how the company easily increased his premium by 40% in the past years but could not process a simple refund.
Philadelphia Insurance Companies Frequently Asked Questions (FAQs)
Every business situation is unique, and small business owners should seek answers before selecting an insurance provider. We've gathered some of the most commonly asked questions about Philadelphia Insurance Companies below and answered them.
How do I pay my policy online?
You may pay through Philadelphia Insurance Companies' free online bill pay service. It accepts electronic checks (debited from your checking or savings account) as a method of payment.
Is the information that I submit on its website secure?
Web forms on its site transmit data via a secure encrypted secure sockets layer (SSL) connection between your web browser and its secure servers. Additionally, Philadelphia Insurance Companies uses a domain-specific SSL cryptographic certificate provided by its certificate authority, Entrust.
Our Top Business Insurance Provider Picks
In case you still are not sure if Philadelphia Insurance Companies is right for you, then this article on the best small business insurance companies is a review of our top choices. In this guide, we reviewed several providers and narrowed them down to our top picks based on key criteria like coverage types, customer service, and pricing.