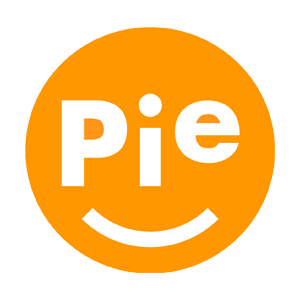 Pie Insurance Pros and Cons
| Pros | Cons |
| --- | --- |
| Can provide quotes in just three minutes | Relatively young company |
| Offers flexible payment plans | Reported cancellation of policy without prior notice |
| Backed by industry experts and some of the largest insurers | |
Who Pie Insurance Is Best For
Those who are looking for straightforward workers' compensation coverage: Pie Insurance's quote-to-claim approach is designed with small business owners in mind. The insurer lets you request for a quote in 3 minutes and leverages extensive, high-quality data sets to segment and price your policies—assessing your risks accurately and helping you save costs.
Pie Insurance Costs
Pie Insurance's costs and premiums vary depending on your business type and coverage needs. You may request a personalized quote through its website and get an estimate in just a matter of minutes.
One good thing about the provider is that it offers flexible payment plans: monthly, quarterly, biannually, or annually. It also claims that it can let you save up to 30% on workers' compensation insurance. Its plans are customizable, allowing you to adjust the number of people you want to be covered by your policy. You may also add deductibles to reduce the price of your plan.
Pie Insurance Alternatives 2020
| Business Insurance Broker | Best For |
| --- | --- |
| | New business owners who want expert advice to help determine the coverage they need |
| | Sole proprietors and microbusinesses that need general liability and professional liability insurance |
| | Ecommerce businesses looking for cyber liability insurance and cybersecurity resources |
| | Small business owners who want transparency about extra fees |
| | Tech-savvy business owners who prefer to easily manage their policies online |
| | Contractors who see declines because of high-risk operations |
| | Technology-based businesses that need coverage within 48 hours |
| | High-growth businesses that want directors & officers insurance for investors and their board |
Pie Insurance Coverages
Pie Insurance makes shopping for insurance simple and accessible. It provides coverages that are aimed to meet the unique needs of each business. Listed below are details of some of its offerings.
Workers' Compensation
This type of coverage protects your people and finances and helps you with legal compliance. While many factors can affect your requirements and premiums, the formula used by Pie Insurance is typically similar to this: payroll (per $100) X classification rate X experience modification rate (if one exists) = premium.
BOP
Its BOP packages can be designed to provide basic coverages for low-risk businesses or specialized coverages, such as cyber insurance, for those that face unique risks and needs. Pie Insurance partners with another insurer, Progressive Commercial, to provide its customers with BOP packages as well as commercial auto, general liability, and professional liability coverages.
Commercial Auto Insurance
Pie Insurance's commercial auto coverage helps you protect your company cars, work vans, utility vehicles, and box trucks from liability and physical damages. It includes no-fault, uninsured or insured motorists, physical damage, and auto liability coverages.
General Liability Insurance
This type of insurance works best for businesses that sell products, offer services, rent spaces, and advertise online. It protects small businesses from claims involving property damage and bodily injuries. It also covers reputation harm, product liability, and advertising injuries.
Professional Liability Insurance
Also referred to as errors and omissions insurance, this type of coverage protects you against claims by customers, clients, or other businesses who believe they were harmed because of the services or advice your business provided. It is best for professionals like contractors, architects, engineers, attorneys, consultants, real estate agents, marketers, and counselors.
Small Group Health Insurance
Together with eHealth, Pie Insurance offers health insurance benefits that give your business an advantage in terms of recruiting and retaining employees. Health insurance options available to your business depend on three main factors: your small business' age, location, and size.
Most Helpful Pie Insurance Reviews
The Pie Insurance reviews found online are overwhelmingly positive, with customers praising its professional customer service and great pricing. However, there are a few negative reviews from those who complained about payment processing and discontinued coverage.
Great pricing and customer support
One client who wrote a positive Pie Insurance review on Trustpilot is very happy about its service. He said that he was initially quoted a very low premium, which he thought was unbelievable. Then, a representative from Pie Insurance spoke to him and confirmed that the quote he received was indeed correct. He also likes how its customer support team answered all his questions.
Sudden policy cancellation
Another policyholder who left a negative Pie Insurance review on Trustpilot mentioned that after a year of using its workers' compensation insurance, he received a cancellation notice from the provider. The notice said that his company's line of business is no longer supported and that his company will be placed under audit. This is despite the fact that he never made any claims against his insurance. In the end, his policy got canceled, and he had to switch to another provider.
Pie Insurance Frequently Asked Questions (FAQs)
Every business situation is unique, and small business owners should seek out answers before selecting an insurance provider. We've gathered some of the most commonly asked questions about Pie Insurance below and answered them.
What business industries does Pie Insurance serve?
Pie Insurance serves small businesses in a broad range of industries, including construction, food and beverage, auto, retail, landscaping, office and administrative, cleaning and janitorial, manufacturing, and healthcare.
Which states does Pie Insurance cater to?
It offers workers' compensation insurance to small businesses located in 34 states―Alaska, Arizona, Arkansas, California, Colorado, Delaware, Georgia, Illinois, Indiana, Iowa, Kansas, Kentucky, Louisiana, Maryland, Michigan, Mississippi, Missouri, Nebraska, Nevada, New Hampshire, New Jersey, New Mexico, New York, North Carolina, Oklahoma, Pennsylvania, Rhode Island, South Carolina, Tennessee, Texas, Utah, Vermont, Virginia, and West Virginia―and Washington, D.C.
Our Top Business Insurance Provider Picks
In case you still are not sure if Pie Insurance is right for you, then this article on the best workers' compensation insurance companies is a review of our top choices. In this guide, we reviewed several providers and narrowed them down to our top picks based on key criteria like coverage types, customer service, and pricing.